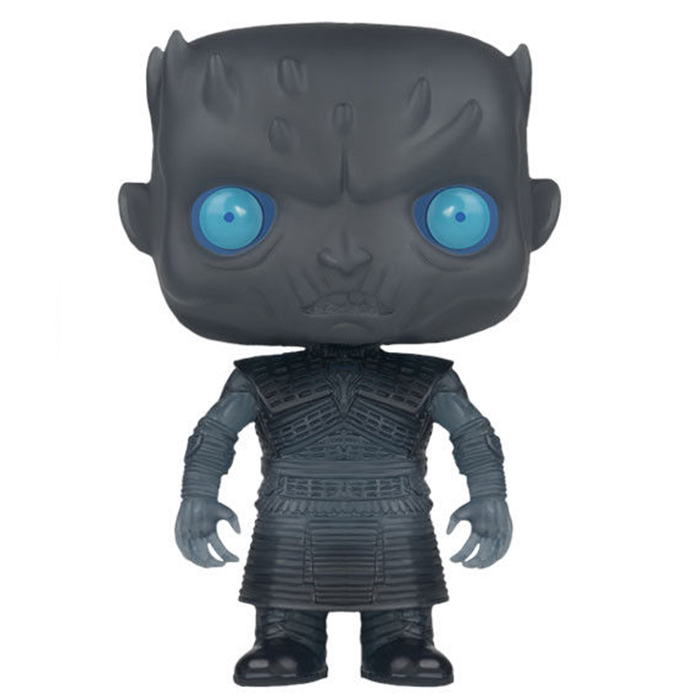 Figurine Night King translucide (Game Of Thrones)
La figurine Funko Pop Night King translucide (Game Of Thrones) vous intéresse ?

Vérifier la disponibilité sur

Un ennemi mystérieux
Le Night King est l'ennemi suprême dans la fameuse série d'heroic fantasy Game Of Thrones inspirée des romans de George Martin. Durant presque toute la série, les grandes familles de Westeros sont occupées à se faire la guerre pour le trône et Daenerys à Essos tente tant bien que mal à réunir une armée pour reprendre le trône qui devrait lui revenir de droit. Pendant ce temps, la garde de nuit, d'abord dirigée par Jeor Mormont puis par Jon Snow, est la seule à se préoccuper de la seule vraie menace venant du Nord au delà du mur. Car en effet avec l'hiver arrivent les White Walkers et leur armée des morts. En saison 7, Jon Snow est devenu seigneur de Winterfell et roi du Nord et il va tenter de rallier Daenerys à sa cause pour sauver Westeros. Le Night King est apparemment le leader de tous les White Walkers pouvant réveiller les morts. On apprend en saison six que les White Walkers furent créés il y a très longtemps par les enfants de la forêt pour se protéger des premiers hommes arrivés à Westeros.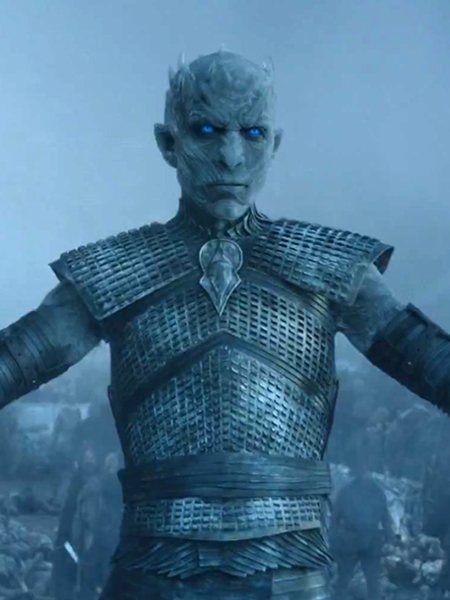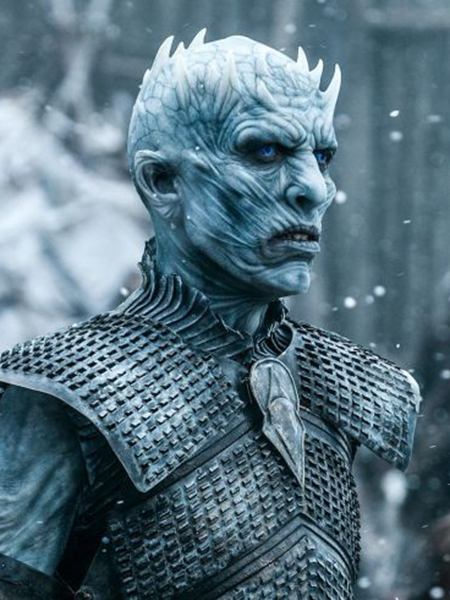 Une allure changeante
Cette figurine exclusive pour la SDCC 2017 présente le Night King avec une apparence assez proche de ses deux premières versions, mis à part le fait qu'il est noir mais qu'il devient aussi translucide quand il est éclairé de près. Comme sur les précédentes figurines, il porte cette longue tunique noire avec de grosses bottes et des armures au poignet. Ses bras sont en revanche nus pour montrer qu'il ne craint pas le froid intense qu'il apporte avec lui. Au niveau de la tête, il est aussi intégralement noir mais on devine bien sa bouche sans lèvre, son nez squelettique ainsi que les pointes sur son front. Ses yeux sont eux d'un bleu un peu translucide et assez terrifiant comme dans la série.