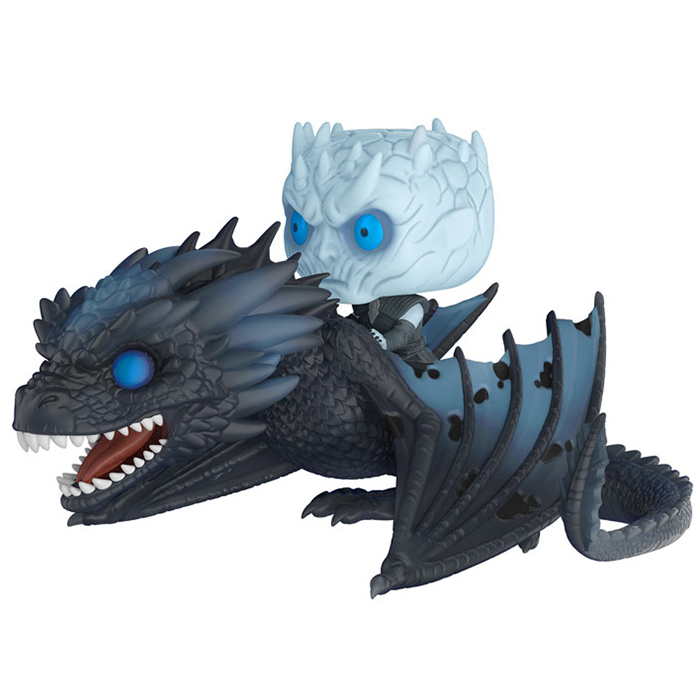 Figurine Night King avec Icy Viserion (Game Of Thrones)
La figurine Funko Pop Night King avec Icy Viserion (Game Of Thrones) vous intéresse ?

Vérifier la disponibilité sur

La transformation de Viserion
Viserion est l'un des trois dragons qui éclosent des oeufs offert à Daenerys lors de son marriage dans la série Game Of Thrones. Alors que Daenerys se bat pour gagner du pouvoir, se constituer une armée puis au final reprendre le trône qu'elle pense lui revenir de droit, les dragons grandissent et bien qu'ils soient durs à contrôler, ils deviennent aussi ses plus puissants alliés. Pendant ce temps de l'autre côté de la mer, avec l'hiver qui approche, les white walkers se réveillent et semblent déterminés à recréer leur armée pour envahir Westeros. Quand Daenerys débarque enfin sur Westeros en saison 7, Jon Snow, l'un des seuls à se rendre compte de la menace des white walkers, vient la voir pour faire alliance, lui demandant son aide pour combattre la plus grande menace de ce continent. Ensemble ils décident que Jon ira de l'autre côté du mur pour capturer un wight et tenter de convaincre Cersei de se joindre à eux aussi. Quand Jon et son groupe se retrouvent en grand danger, Daenerys vient leur porter secours à dos de dragon et suivi des deux autres. Malheureusement, le Night King parvient à toucher Viserion et à le tuer. Daenerys le pense perdu et fuit en sauvant les autres. Malheureusement le Night King utilise ses pouvoirs et parvient à réveiller le dragon pour en faire l'un de ses wights.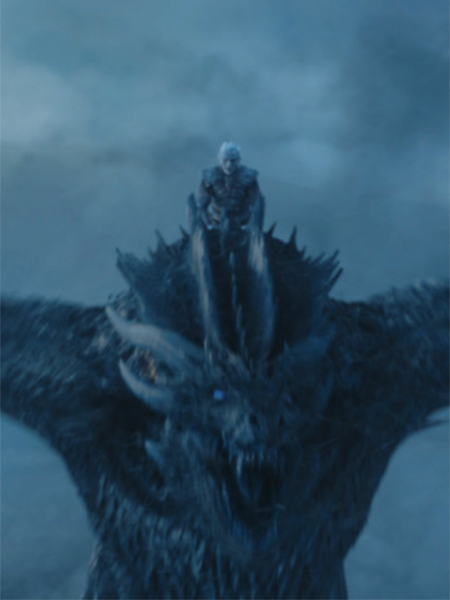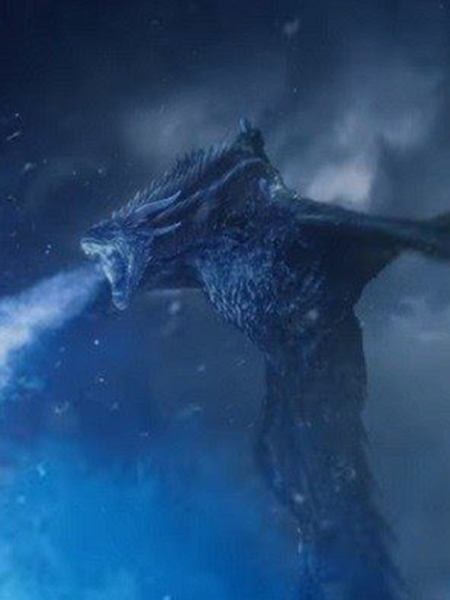 Un duo terrifiant
Pour cette nouvelle Pop Rides, on retrouve donc ce nouveau duo destructeur. Viserion est représenté au sol sur ses pattes arrières et ses ailes en partie dépliées. Il a perdu sa couleur dorée et beige et est maintenant noir avec des teintes de bleus comme tous les white walkers. Il est représenté la gueule ouverte et découvrant ses dents ainsi que ses yeux bleus et brillants. Le Night King est représenté sur son dos avec sa peau bleue et sa tunique noire que l'on a déjà pu voir sur d'autres figurines du personnage. Au niveau de son visage, on retrouve les marques sur sa peau ainsi que ces excroissances et ces yeux bleus si caractéristiques des white walkers.