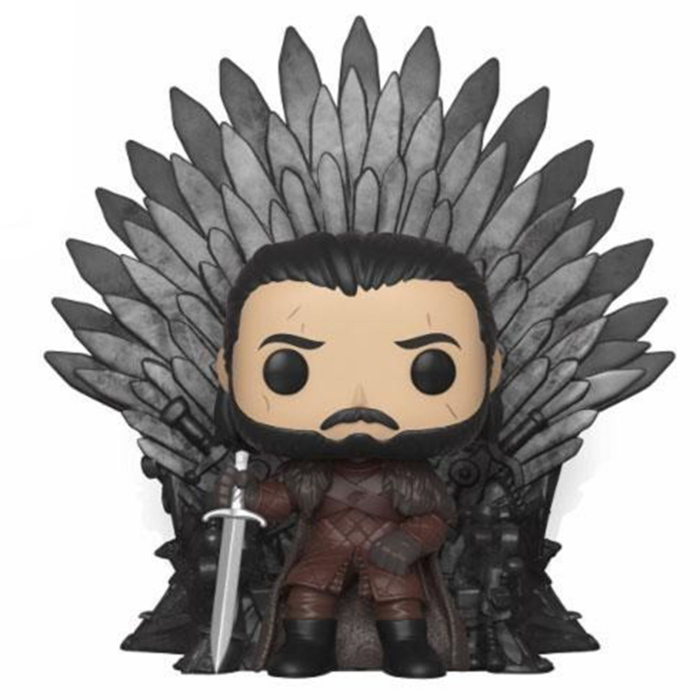 Figurine Jon Snow on Iron Throne (Game Of Thrones)
La figurine Funko Pop Jon Snow on Iron Throne (Game Of Thrones) vous intéresse ?

Vérifier la disponibilité sur

Le bâtard devenu roi
Jon Snow est l'un des personnages de Game Of Thrones dont l'histoire a connu le plus de retournements. Batard de Ned Stark, Jon a décidé alors qu'il n'était encore qu'un adolescent, de rejoindre la garde de nuit comme son oncle, pensant que ce serait le seul endroit où il pourrait prouver sa valeur. Se montrant particulièrement doué, intelligent et honorable, Jon va vite être pris sous l'aile de commandant. Après avoir passé du temps en infiltration chez les wildlings, Jon va revenir chez les siens et, après s'être retrouvé commandant par défaut pendant la bataille contre les wildlings, il va finalement être élu leur nouveau commandant officiellement. Mais sa volonté de faire la paix avec les wildlings pour combattre les armées du night king vont avoir raison de lui et il va se faire assassiner par certains de ses propres hommes. Il va être ramené à la vie par Mélisandre et quitter la garde de nuit. Ses "vacances" seront de courte durée puisque Sansa va le convaincre de l'aider à reprendre Winterfell des mains des Bolton, ce qui fera donc de lui le nouveau King Of The North. Dans la saison 7, il va s'allier avec Daenerys Targaryen, et une idylle va naître entre eux alors que le spectateur sait déjà que Jon est non seulement le neveu de Daenerys mais que comme Lyanna Stark avait épousé le frère de Daenerys en secret, Jon est en fait plus légitime que Daenerys sur le trône de Westeros.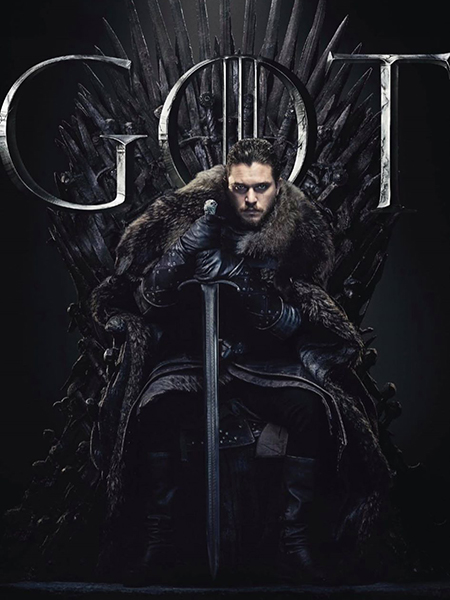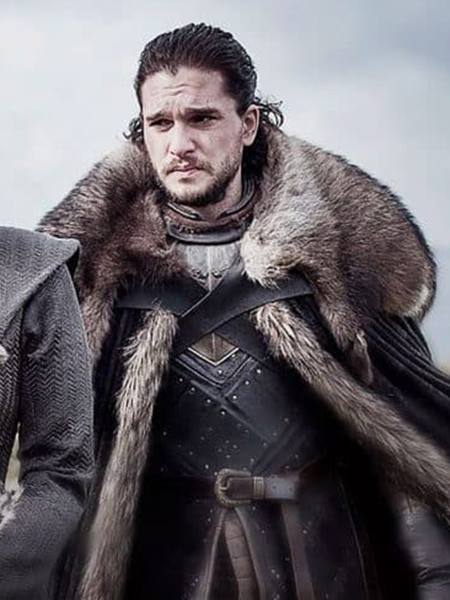 La place d'un roi
Avec cette nouvelle série de figurines, Funko a décidé de représenter tous les potentiels prétendants au trône sur le fameux trône de fer. Celui-ci est constitué de centaines d'épées toutes en partie refondues pour créer ce fameux trône à l'allure plutôt impressionnante. Il est représenté assis et tenant l'épée en acier valyrien offert par Jeor Mormont aprè qu'il lui ait sauvé la vie. Il porte sa tenue marron constitué d'un pantalon et d'une tunique simple mais élégante qui représente bien l'esprit des Stark. Comme toujours, il porte une cape noire avec de la fourrure sur les épaules. Enfin, au niveau du visage, on retrouve les cicatrices qui rappellent tous les combats qu'il a déjà menés et ses cheveux noirs sont ramenés en arrière.