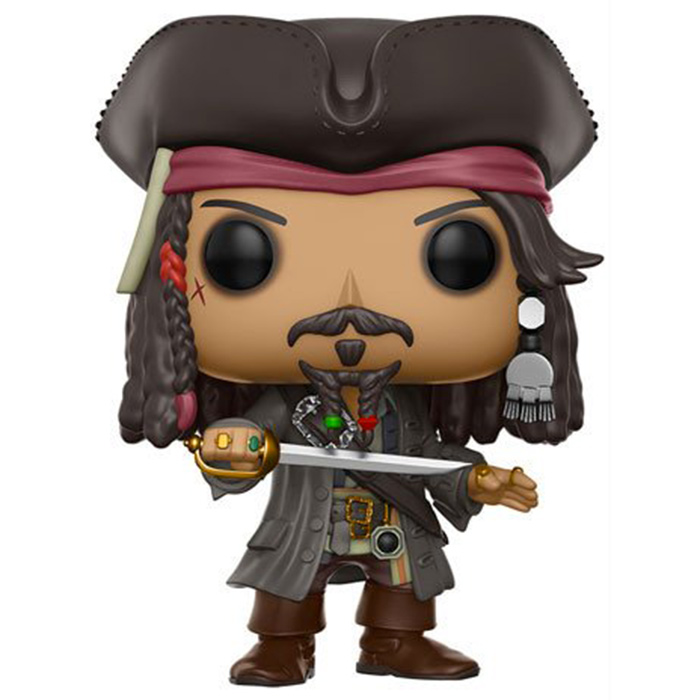 Figurine Jack Sparrow (Pirates Of The Caribbean)
La figurine Funko Pop Jack Sparrow (Pirates Of The Caribbean) vous intéresse ?

Vérifier la disponibilité sur

Le plus célèbre des pirates retrouve un ancien ennemi
Jack Sparrow est le héros des célèbres films d'aventure Pirates Des Caraïbes, inspirés de l'attraction de Disneyland du même nom. Dans ce cinquième volet de ces aventures, le capitaine Jack Sparrow retrouve un ancien ennemi, le capitaine Salazar. En effet, le capitaine et chasseur de pirates espagnol avait coulé avec son bateau dans le triangle des Bermudes par la faute de Jack. Revenu d'entre les morts, celui-ci est bien décidé à se venger et à mettre fin au règne des pirates. Jack va alors une fois de plus se tourner vers la magie de la mer. Il va en effet tenter de retrouver le trident de Poséidon, puissant artéfact qui lui donnerait le pouvoir ultime sur le monde marin. En chemin, il va croiser son ancien ami Will Turner ainsi que le fameux capitaine Barbossa.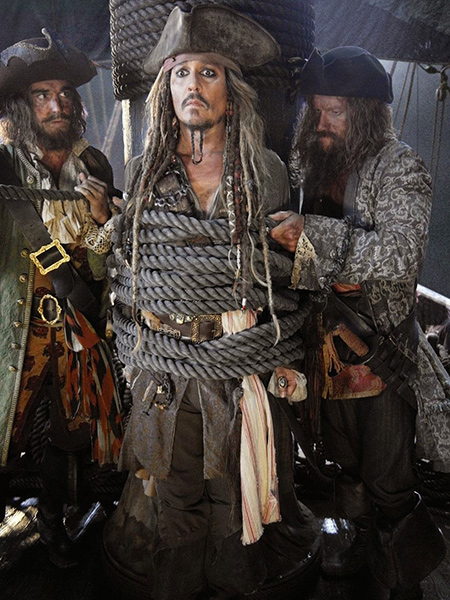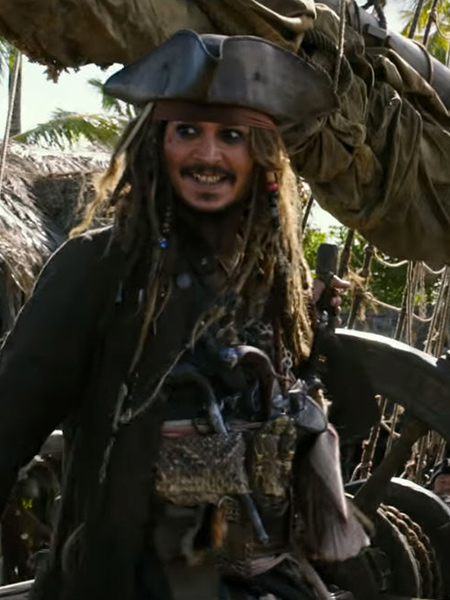 Le capitaine et son look inimitable
Comme toujours, on retrouve le style si typique de Jack Sparrow. Il porte son pantalon avec de hautes bottes marrons comme c'est la mode de l'époque. Avec cela, il porte une tunique fermée par une large ceinture décorée de nombreux pendentifs et éléments métalliques. Par dessus cela, il porte son long et élégant manteau. Au niveau de la tête, on retrouve sa moustache et sa fameuse barbe tressée si typique ainsi que ses longs cheveux décorés de quelques tresses et bien sûr son fameux chapeau de capitaine auquel il tient tellement. Enfin, dans sa main droite, il tient son épée en avant en position d'attaque.