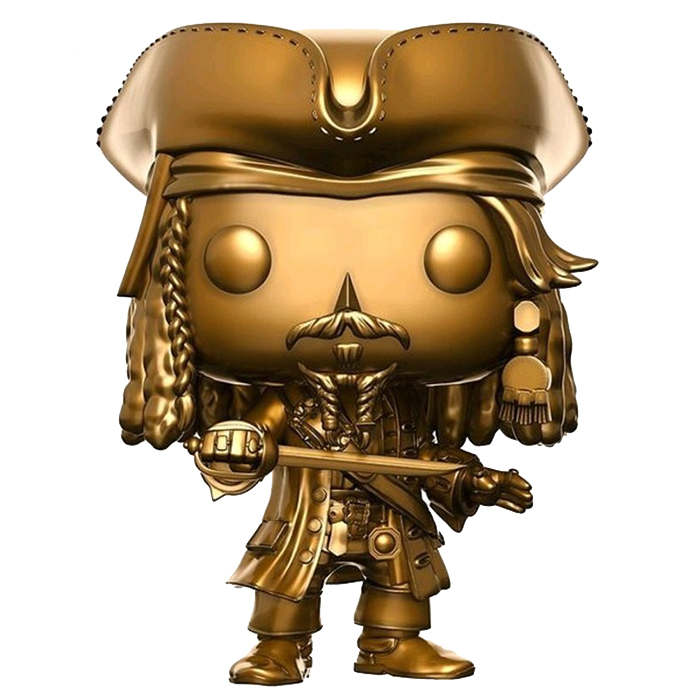 Figurine Jack Sparrow gold (Pirates Of The Carribean)
La figurine Funko Pop Jack Sparrow gold (Pirates Of The Carribean) vous intéresse ?

Vérifier la disponibilité sur

le plus résistant des pirates
Jack Sparrow est le célèbre pirate héros des films des studios Disney Pirates Des Caraïbes inspirés des célèbres attractions des parcs à thèmes. Dans le cinquième film de la saga, Jack croise à nouveau le chemin du Capitaine Salazar, revenu d'entre les morts sous la forme d'un fantôme vengeur. En effet, ce dernier, chasseur de pirates, avait coulé avec son bateau dans le triangle des Bermudes à cause de Jack. Maintenant, il est bien décidé à mettre fin à tous les pirates et à Jack en particulier. Ne se sentant pas à la hauteur pour résister, Jack va se lancer à la recherche du mythique trident de Poséidon qui lui donnerait le pouvoir ultime sur le monde marin. En chemin, il va aussi à nouveau croiser d'anciens amis, Will Turner et le capitaine Barbossa.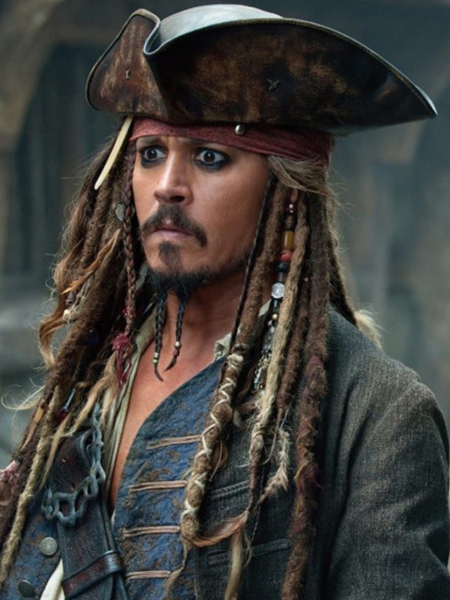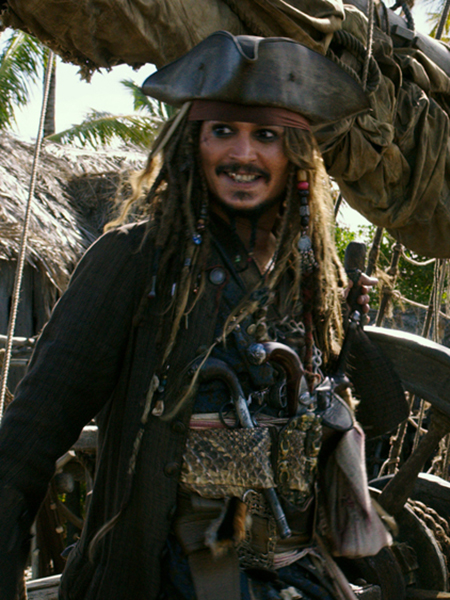 Un capitaine doré
Pour cette nouvelle version de la figurine, Funko a représenté Jack en version doré. Mais si la figurine est d'une couleur unie, elle est tout de même très détaillée. On retrouve bien son pantalon avec de hautes bottes et une élégante veste typique du 18ème siècle Il porte aussi une ceinture avec une large boucle ainsi qu'une sangle en travers du torse pour son épée. Il tient d'ailleurs celle-ci devant lui et on reconnait bien la garde typique d'une épée de cette époque ainsi que les bagues à ses doigts. Au niveau de la tête, on retrouve sa petite moustache et sa barbe tressée. Il porte bien sûr son chapeau de capitaine et ses cheveux longs coiffés en dreadlocks et en partie nattés avec des breloques accrochées.