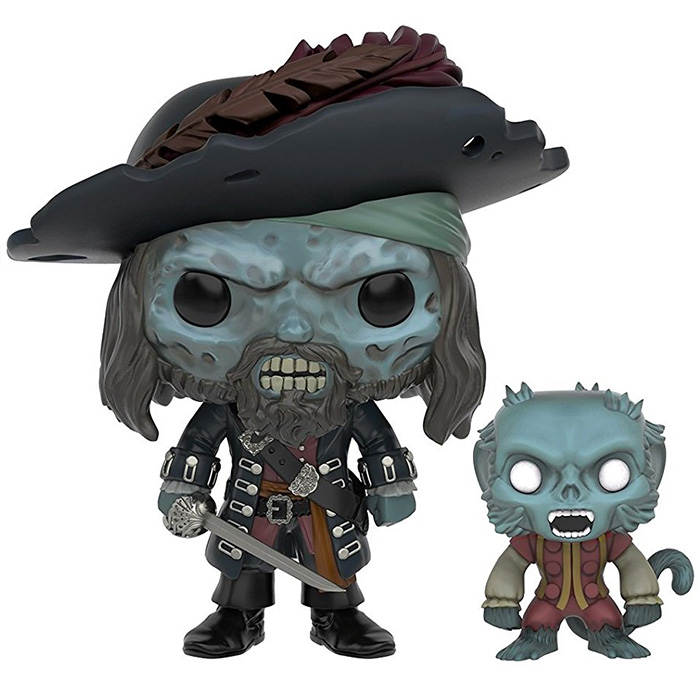 Figurine Cursed Barbossa (Pirates Of The Caribbean)
La figurine Funko Pop Cursed Barbossa (Pirates Of The Caribbean) vous intéresse ?

Vérifier la disponibilité sur

Le pirate maudit
Le capitaine Barbossa est un personnage important du premier film de la saga Pirates des Caraïbes. Cette histoire se déroulant dans les Caraïbes au 18ème siècle raconte l'histoire du pirate Jack Sparrow. Celui-ci a perdu son bateau après que tout son équipage, mené par Barbossa, se soit mutiné afin de garder tout le trésor qu'ils avaient trouvé sur la mystique île de la mort. Alors que Jack Sparrow vient d'être fait prisonnier, des pirates débarquent à Port Royal et enlèvent Elizabeth Swann, fille du gouverneur car elle possède apparement quelque chose qu'ils veulent et qui se trouve être une pièce du trésor trouvée sur l'ïle de la mort et ils pensent donc, à tort, qu'elle est la fille de Bill, le seul membre de l'équipage qui n'avait pas voulu la mutinerie et avait été jeté à la mer en emportant l'une de ces pièces. Celle-ci appartient en fait à Will, le forgeron qu'Elizabeth a repêché alors qu'il était perdu en mer alors qu'il était enfant et sans souvenir de son enfance. Elle l'avait pris de peur qu'il soit un pirate afin qu'il ne découvre jamais sa propre identité. Le capitaine Barbossa explique alors à Elizabeth que tant que le trésor n'a pas été remis à sa place, ils sont tous maudits, apparaissant comme des squelettes à la lumière de la Lune.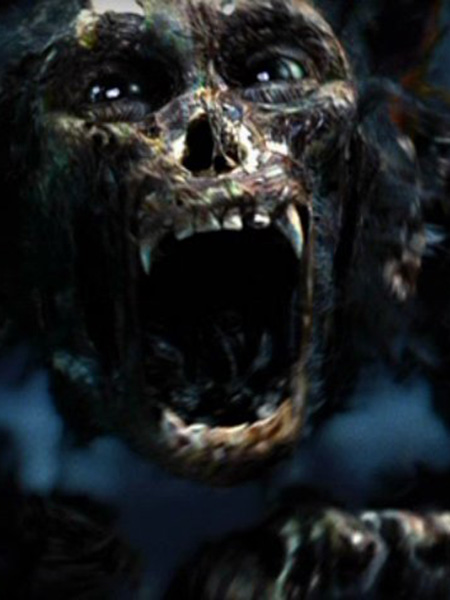 Des zombies élégants
Pour cette figurine exclusive aux conventions de l'été 2016, Barbossa a été représenté sous sa forme maudite et accompagné de son petit singe domestiqué. Barbossa porte une élégante tenue typique du 18ème siècle avec un pantalon, des bottes et un manteau noirs. Avec cela, il porte une élégante tunique rouge et une ceinture avec une boucle en métal joliment décorée. Il tient dans sa main une épée aux détails elle aussi joliment reproduits. Au niveau de la tête, on retrouve sa peau gris bleu comme décomposée et son squelette apparaissant par endroits. Il porte toujours un chapeau avec une grande plume posée sur un simple bandana vert. Enfin, il est accompagné de son petit singe portant une sorte de tenue de groom comme les singes de cirque et sa peau et sa fourrure sont elles aussi gris/bleu avec cet aspect squelettique et décomposé.