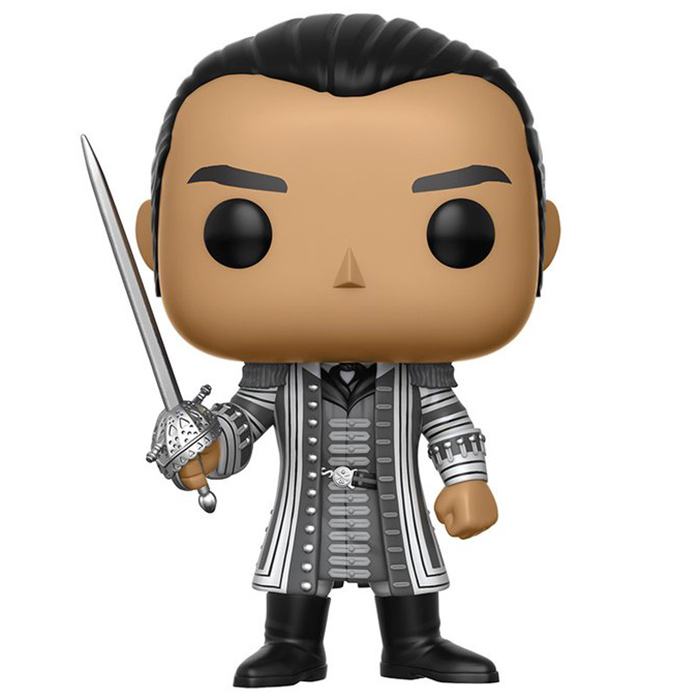 Figurine Captain Salazar (Pirates Of The Caribbean)
La figurine Funko Pop Captain Salazar (Pirates Of The Caribbean) vous intéresse ?

Vérifier la disponibilité sur

Le nouveau venu dans la saga
Le capitaine Salazar est un des personnages principaux du cinquième volet de la célèbre saga Pirates Des Caraïbes: Dead Men Tell No Tales. Dans ce nouvel épisode des aventures du pirate plus ou moins au grand coeur Jack Sparrow, on rencontre l'un de ses anciens ennemis revenu d'entre les morts pour se venger. En effet, quelques années auparavant, Jack avait coulé le bateau du capitaine espagnol dans les eaux des triangles des Bermudes et celui-ci est bien décidé à se venger et à mettre fin au règne des pirates. Jack va donc tenter de retrouver le trident de Poséidon afin de défendre mais aussi de prendre le pouvoir sur toute la mer. En chemin, il va même croiser d'anciennes connaissances plus ou moins amicales.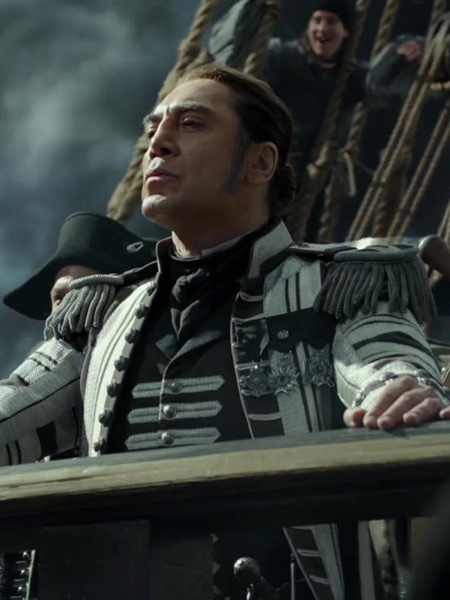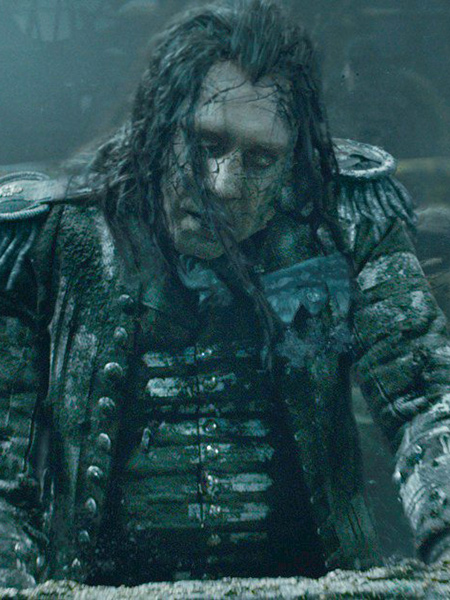 Un capitaine élégant
Comme on peut le voir sur les premières images du film, le capitaine Salazar porte une tenue élégante bien typique de la marine espagnole de l'époque. On retrouve cette tenue constituée intégralement de nuances de gris et de blanc. Il porte un pantalon peu visible sous ses hautes bottes noires et sa longue tunique aux élégants boutons. On peut aussi deviner une sorte de cravate noire sous son col. Par dessus cela, il porte un long manteau assortie avec des épaulettes et des boutons métalliques. Au niveau de la tête, on peut voir que sa peau est relativement matte et que ses cheveux noirs sont retenus en arrière. Dans sa main, il tient une épée grise dont la garde est très délicatement gravée.