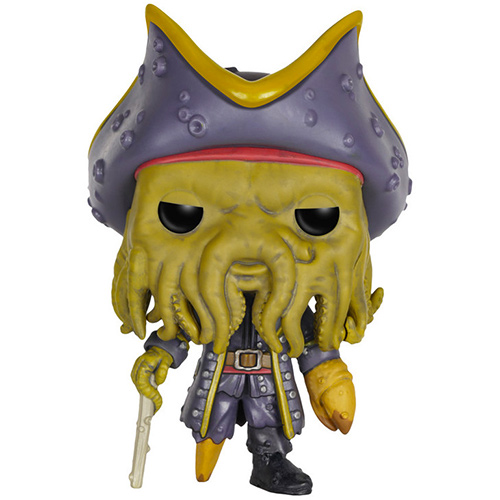 Figurine Davy Jones (Pirates Of The Caribbean)
La figurine Funko Pop Davy Jones (Pirates Of The Caribbean) vous intéresse ?

Vérifier la disponibilité sur

Le diable des pirates
Davy Jones est l'un des personnages importants des films Pirates Des Caraïbes, qui apparait dans le deuxième épisode : Le Secret Du Coffre Maudit. Cette saga s'inspire de la fameuse attraction des parcs Disneyland. L'action se déroule dans les îles des Caraïbes au 18ème siècle. Dans le premier film, le pirate Jack Sparrow parvient à récupérer son bateau, le Black Pearl tout en ayant Will Turner à sauver Elizabeth Swann, la femme qu'il aime. Dans le deuxième épisode, Will et Elizabeth sont arrêtés pour avoir aidé Jack. L'homme de la Compagnie des Indes Orientales propose une mission à Will contre sa liberté : Retrouver Jack et lui proposer l'amnistie contre sa fameuse boussole. De son côté Jack est retrouvé par Davy Jones, la créature qui lui avait permis de récupérer son bateau qui avait coulé. Mais après en avoir profité pendant treize ans, il doit maintenant rentrer au service de Davy Jones pendant cent ans sur son bateau, le Hollandais Volant.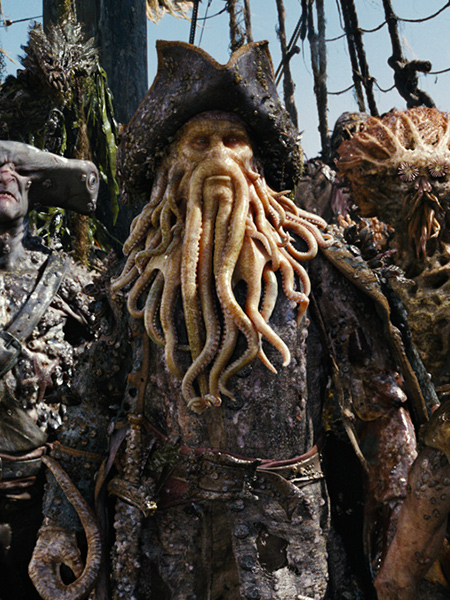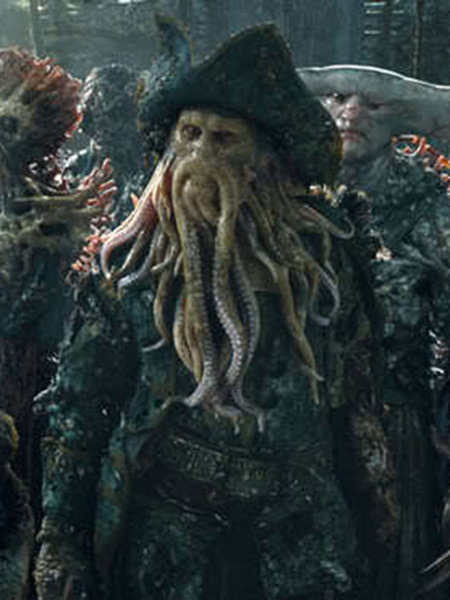 L'homme pieuvre
Davy Jones est une créature humanoïde à l'allure de pirate mais qui semble s'être au fur et à mesure transformé en créature marine. Il porte donc une tenue de pirate classique avec le pantalon, les bottes hautes et le fameux manteau typique du 18ème siècle et il a bien sûr une jambe de bois. En revanche, on peut voir que de nombreuses parties de son corps se sont transformées. Sa main gauche est devenue un poisson, sa main droite est formée de sorte de tentacules de pieuvres et l'on peut même voir des ventouses de pieuvres sur son chapeau, sa canne ou ses vêtements. Enfin, au niveau de la tête, on peut voir un visage encore vaguement humain mais dont la "barbe" est formée de tentacules de pieuvres. Tout son corps est d'une couleur verte pas très ragoutante et rend parfaitement l'aspect malsain de ce personnage.