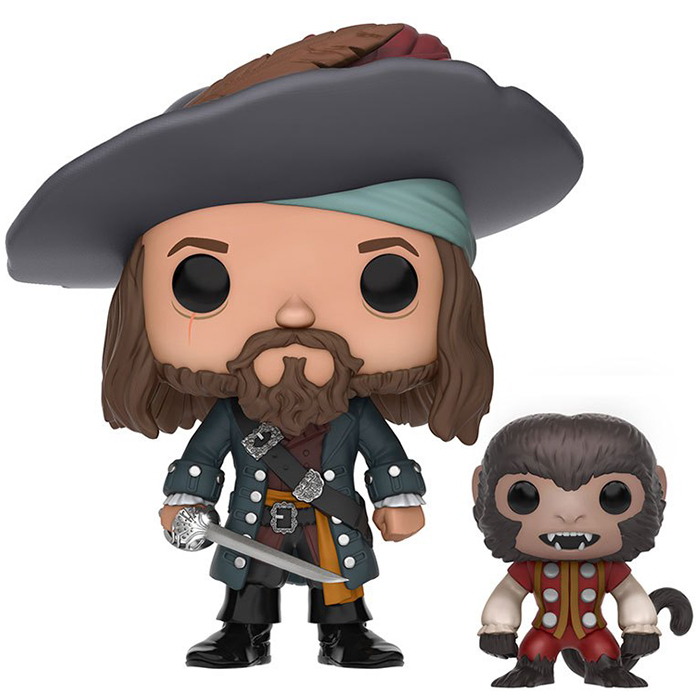 Figurines Barbossa and monkey (Pirates Of The Caribbean)
Les figurines Funko Pop Barbossa and monkey (Pirates Of The Caribbean) vous intéressent ?

Vérifier la disponibilité sur

Des personnages maudits
Le capitaine Barbossa était un des membres de l'équipage du pirate Jack Sparrow dans le film Pirate Des Caraïbes inspiré de la célèbre attraction de Disneyland. Lui et quasiment tout le reste de l'équipage ont organisé une mutinerie pour prendre le bateau de Jack Sparrow, le Black Pearl, après avoir trouvé le butin d'un célèbre pirate sur l'île de la mort. Malheureusement pour eux, ce butin était maudit et quiconque s'en empare devient une sorte de mort-vivant, apparaissant tels des squelettes à la lumière de la lune. Et c'est seulement en rendant tout le trésor qu'ils pourront redevenir humains. Mais l'un des membres fidèles à Jack Sparrow avait donné une pièce de ce butin à son fils quand ils furent jetés à la mer. Le jeune garçon fut retrouvé par la fille du gouverneur et, profitant que le garçon ait perdu la mémoire mais craignant que le garçon soit un pirate, elle garda la pièce qu'elle trouva sur lui. Le capitaine Barbossa va donc envoyer ses hommes vers elle pour l'enlever.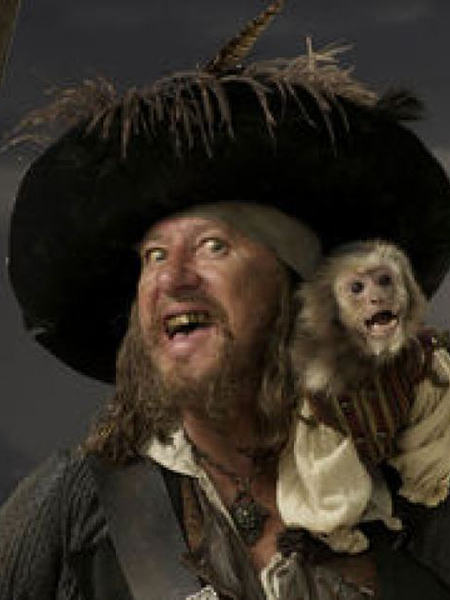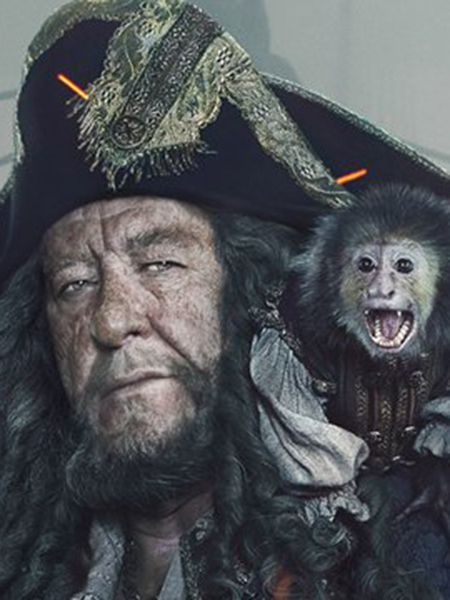 Un duo charmant
Pour ce duo de figurines sorti exclusivement pour la SDCC, Funko a représenté Barbossa avec le petit singe qui l'accompagne partout sur le bateau. Barbossa est donc représenté avec sa tenue de pirate bien typique du 18ème siècle avec une épée et un élégant manteau mi-long. Au niveau de la tête, on retrouve bien sa barbe et ses longs cheveux ainsi que le chapeau avec une large plume qu'il porte par dessus un bandana vert. Son petit singe capucin avec une longue queue est lui habillé du traditionnel vêtement rouge que l'on voit sur les petits singes de cirque.