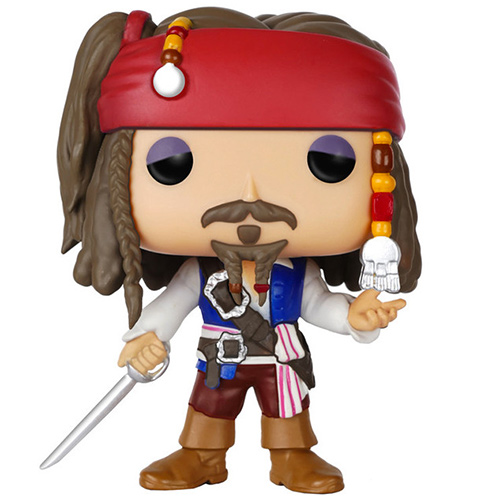 Figurine Captain Jack Sparrow (Pirates Of The Caribbean)
La figurine Funko Pop Captain Jack Sparrow (Pirates Of The Caribbean) vous intéresse ?

Vérifier la disponibilité sur

Un pirate rock and roll
Jack Sparrow est l'un des personnages principaux de la saga cinématographique des studios Disney : Pirates Des Caraïbes. Cette saga s'inspire très librement de l'attraction des parcs Disneyland du même nom. Le film se déroule dans les îles des Caraïbes, notamment en Jamaïque au 18ème siècle. Au début du film, le gouverneur Swann et sa jeune fille Elizabeth secourent un jeune naufragé, Will Turner, alors qu'ils font route vers Port Royal. Elizabeth lui enlève le médaillon en or qu'il porte afin que son père ne sache pas qu'il est un pirate. Douze ans plus tard, le Capitaine pirate Jack Sparrow débarque à Port Royal sans son bateau suite à une mutinerie de son équipage. Et il est bien décidé à monter un nouvel équipage pour le retrouver. Malheureusement, il se fait arrêter et mettre en prison après avoir sauvé la vie d'Elizabeth Swann qui était tombé à l'eau. Peu de temps près, l'équipage du Black Pearl, le bateau de Jack Sparrow, débarque et enlève Elizabeth car elle possède le médaillon en or qui leur manque pour échapper à leur malédiction. Will Turner, devenu forgeron et amoureux d'Elizabeth, décide de libérer Jack Sparrow pour qu'il l'aide à la retrouver. Johnny Depp a rendu son personnage célèbre avec cette façon de parler et de sé déplacer comme s'il était toujours saoul. C'est probablement l'un de ses personnages les plus cultes.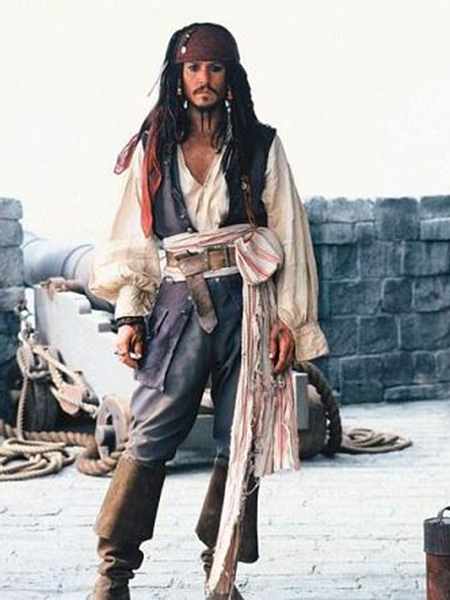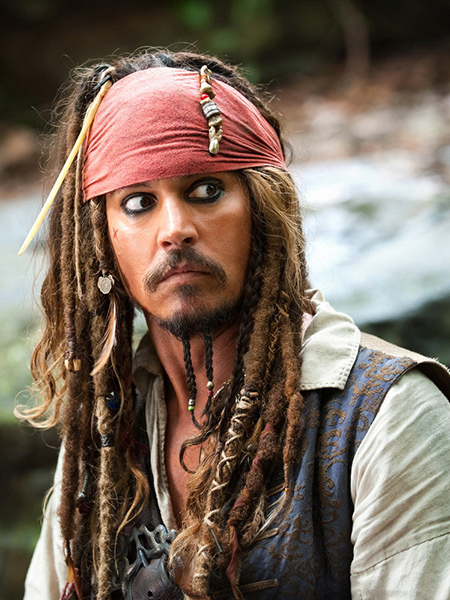 Une deuxième version du personnage
Après avoir sorti une seule figurine issue de cette licence il y a déjà quelques temps, Funko s'est enfin décidé à sortir une nouvelle série de figurines. Alors que la boite de la première figurine portait juste un logo Disney, celles de cette nouvelle série portent bien un logo Pirates Des Caraïbes. Alors que la première figurine montrait un Jack qui avait retrouvé son chapeau, son manteau et donc son bateau, ici c'est le Jack Sparrow que l'on pouvait voir sur les affiches du premier film et tel qu'on le voit pendant une bonne partie du film. On retrouve donc ce style typique de marin du 18ème siècle avec un pantalon et des bottes en cuir montantes. Avec cela il porte un veston sur une large chemise blanche. Au niveau de la tête, on retrouve les nombreux détails de sa barbe et de sa coiffure : son large bandeau rouge, ses dreadlocks, les perles et pendentifs, etc ... Funko l'a aussi représenté avec des paupières violacées pour reproduire ce regard si particulier.