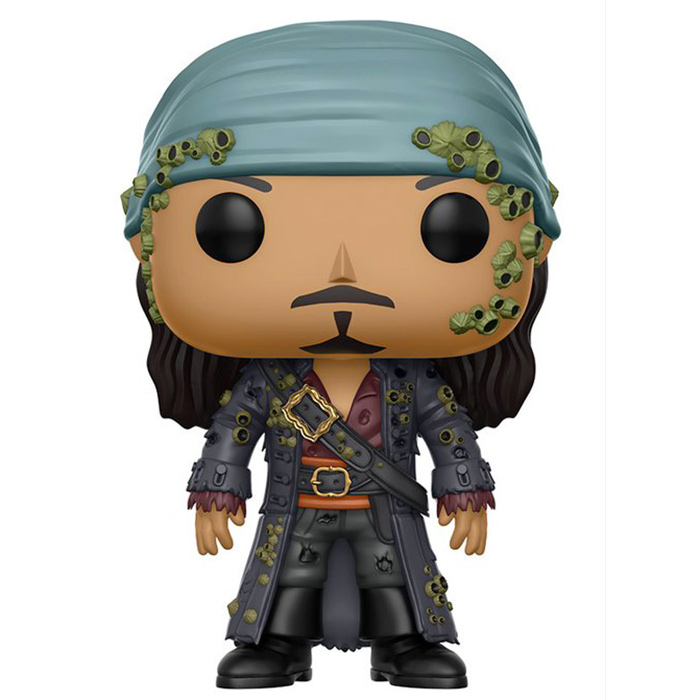 Figurine Ghost Of Will Turner (Pirates Of The Caribbean)
La figurine Funko Pop Ghost Of Will Turner (Pirates Of The Caribbean) vous intéresse ?

Vérifier la disponibilité sur

Un revenant dans la saga Pirates Des Caraïbes
Will Turner est l'un des personnages principaux de la fameuse saga inspirée de l'attraction de Disneyland du même nom : Pirates Des Caraïbes, en particulier des trois premiers épisodes. Ayant été absent du quatrième il fait son retour dans ce cinquième opus. Dans le premier film, Will Turner, simple forgeron, s'allie avec le pirate Jack Sparrow pour retrouver Elizabeth Swann, fille du gouverneur local dont il est amoureux, et qui s'est faite enlever par d'autres pirates. A la fin du troisième film, Will se retrouve à devoir prendre la place de Davy Jones, créature mythique des mers n'ayant le droit de revenir sur Terre pour voir la femme qu'il aime qu'une fois tous les dix ans. Dans ce nouvel opus, Jack Sparrow est confronté au Captain Salazar qu'il a autrefois fait couler dans le triangle des Bermudes. Celui-ci revient d'entre les morts et est bien décidé à se venger. Dans sa quête pour retrouver le trident de Poséidon, Jack va recroiser d'anciens visages dont celui de Will Turner.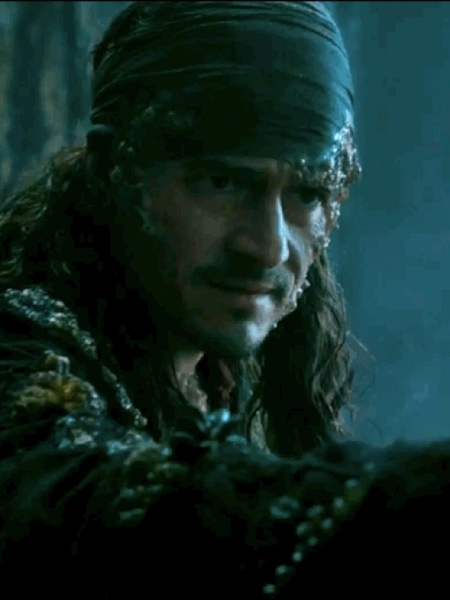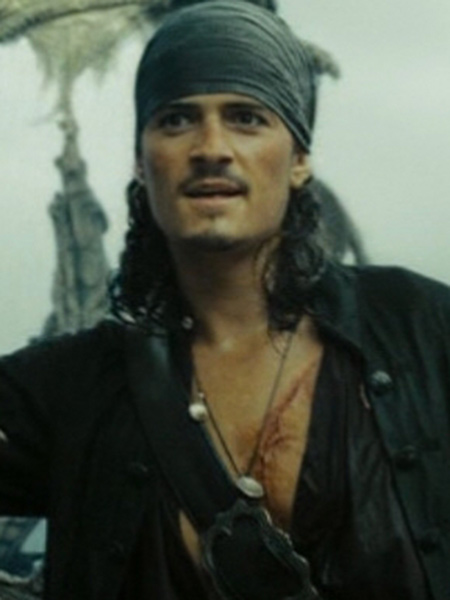 l'empreinte de la mer
Will Turner porte ici les mêmes vêtements qu'il portait lors des dernières scènes du troisième film mais avec quelques modifications/. En effet étant devenu lui-même une sorte de personnage mythique du monde marin, des algues, coraux ou coquillages ont commencé à pousser sur son corps et son visage. Sinon, il porte donc une tenue assez typique de pirate avec un pantalon et de hautes bottes noires ainsi qu'une chemise rouge bordeaux. Au niveau de la tête, on retrouve ses yeux noirs ainsi que son bouc caractéristique ainsi que le bandeau bleu qu'il porte sur ses longs cheveux noirs.