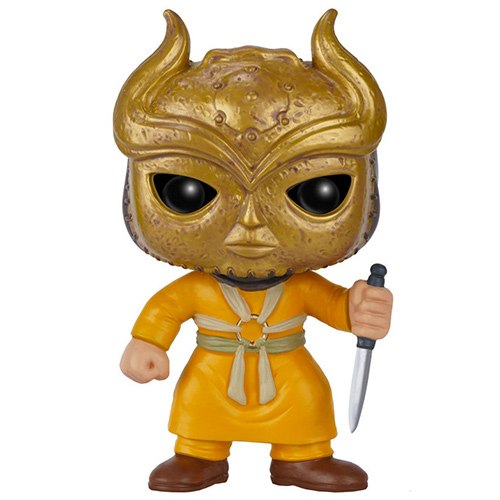 Figurine Harpy (Game Of Thrones)
La revanche des maîtres
Les "Harpy" sont des personnages dans la cinquième saison de la série fantastique de HBO : Game Of Thrones. Cette série, adaptée des romans de George Martin A Song Of Ice And Fire, se déroule dans un monde médiéval fantastique principalement sur deux continents : Essos et Westeros. Les Harpy font partie de l'histoire de Daenerys, seul personnage central se trouvant en Essos durant toute la série. Elle est la dernière héritière du roi fou Aerys, ancien roi de Westeros vaincu par une alliance de grandes familles de Westeros et évincé du pouvoir. Daenerys était exilée en Essos depuis sa naissance mais devenue adulte, elle est bien décidée à reprendre le pouvoir. Pour ce faire, elle a libéré une armée de soldats esclaves et est bien décidée à libérer tous ceux de la baie des esclaves. Après avoir libéré ceux de la ville de Meereen, elle décide de s'y installer et de régner le temps d'y remettre l'ordre. Mais les grandes familles d'esclavagistes de la ville ne le voient pas de cet oeil. Certains décident alors de se masquer le visage et d'assassiner autant de soldats et d'habitants fidèles à Daenerys que possible. On les appelle les "Sons Of The Harpy".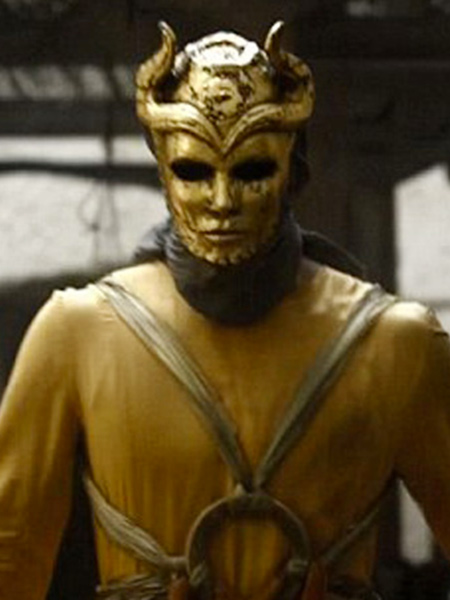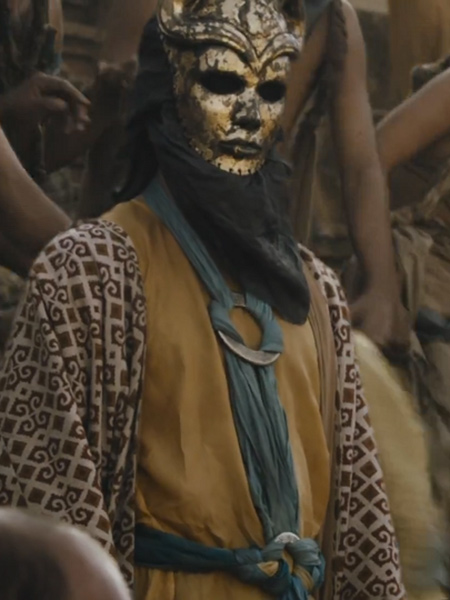 Les assassins au masque doré
Comme on peut le voir dans la série, ces assassins agissent toujours le visage masqué et c'est ainsi qu'ils sont représentés. On retrouve donc le pantalon et cette longue robe jaune représentative du style vestimentaire des habitants de Meereen. Il porte aussi cette ceinture si particulière autour de la taille ainsi que des chaussures marrons. Mais le plus caractéristique sur ce personnage, c'est bien sûr son masque. On retrouve donc ce masque doré inexpressif dont les détails des cornes, du visage et des gravures sont très finement reproduits. On distingue juste ses yeux noirs à travers les trous du masque. Enfin, étant un assassin, ce personnage tient bien sûr un impressionnant poignard dans sa main.