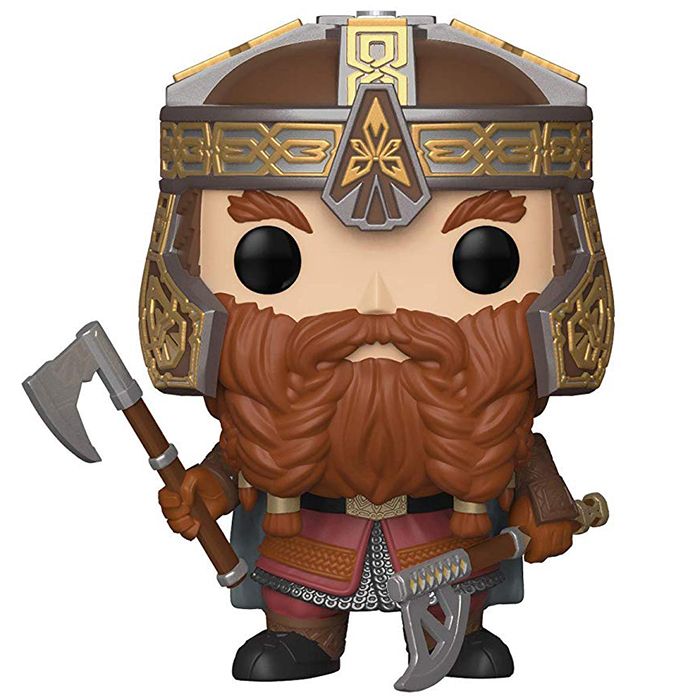 Figurine Gimli (The Lord Of The Rings)
La figurine Funko Pop de Gimli (The Lord Of The Rings) vous intéresse ?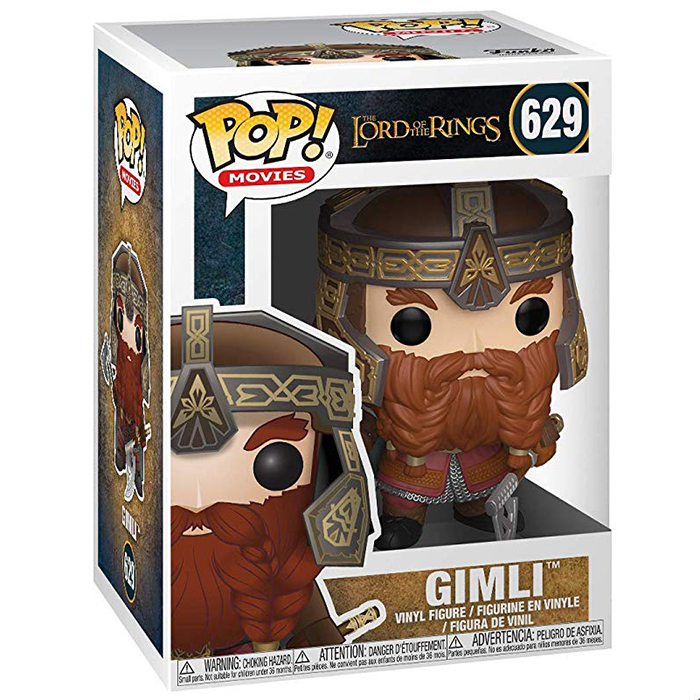 Vérifier la disponibilité sur

Le représentant des nains
Gimli est le seul représentant de la race des nains dans les livres et films Le Seigneur Des Anneaux. Lorsque l'anneau de pouvoir de Sauron est retrouvé et ramené en relative sureté à Rivendell, un conseil est organisé par Elrond afin de décider ce qu'il doit en être fait. Il y convoque des représentants de toutes les races et peuples. Gimli est l'un des nains à venir à ce conseil. Quand tout le monde accepte le fait que l'anneau devra être détruit dans le Mordor, Frodo se porte volontaire puisqu'il semble être très résistant à son pouvoir. Plusieurs membres d'autres races et peuples se proposent pour l'accompagner et Gimli en fait partie. C'est ainsi qu'une compagnie de neuf hommes part pour le Mordor pour détruire l'anneau. Malgré l'inimitié ancestrale entre les nains et les elfes, Gimli va se lier d'amitié avec Legolas, l'elfe de la compagnie et va être littéralement subjugué par la beauté et la présence de Galadriel. Dans les livres, il est même invité à quitter la Terre du milieu sur les bateaux des elfes se rendant dans les Havres gris.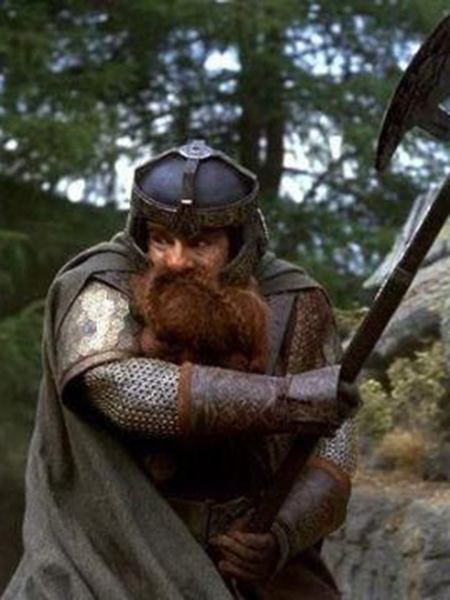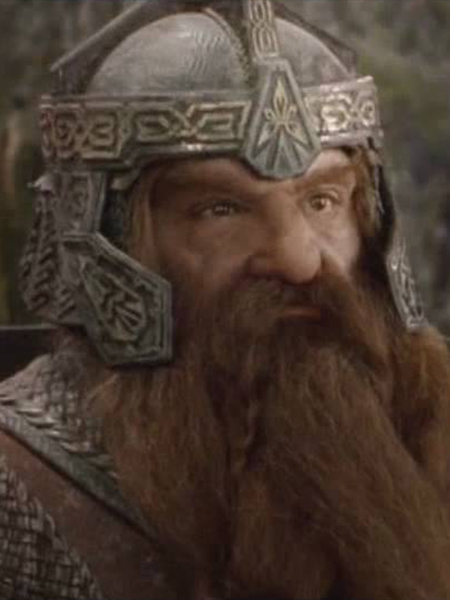 Un fier guerrier
Funko a bien sûr représenté Gimli avec sa tenue de guerrier au grand complet puisque c'est ainsi qu'il est habillé durant quasiment tous les films. Il porte une tunique rouge par dessus une cote de mailles, le tout resserré par une ceinture à la boucle d'or gravé. Il tient une impressionnante hache dans chaque main et porte lui aussi la cape de la Lorien. Au niveau de la tête, on retrouve sa moustache et sa grosse barbe rousse élégamment nattée. Enfin, il porte sur sa tête un gros casque très finement décoré avec des motifs d'inspiration celtique et runique. Une figurine vraiment réussie qui devrait faire le bonheur des collectionneurs.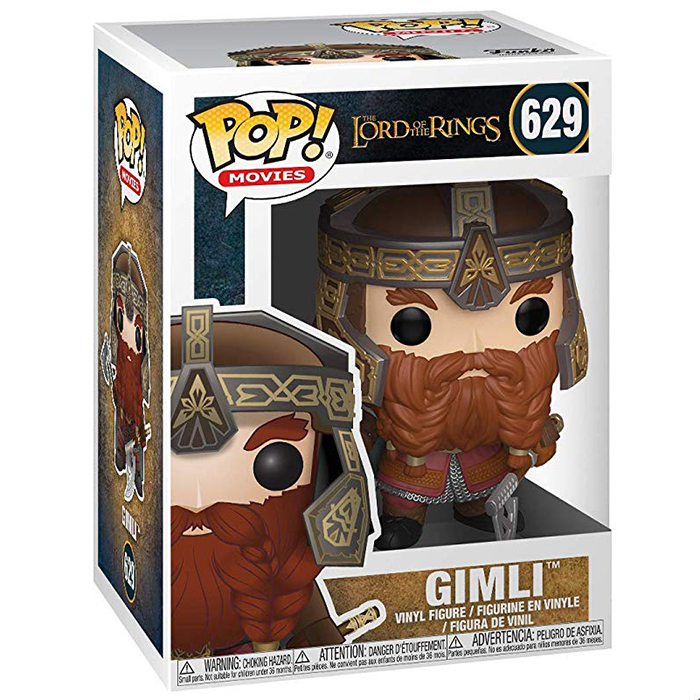 La figurine Funko Pop de Gimli (The Lord Of The Rings) vous intéresse ?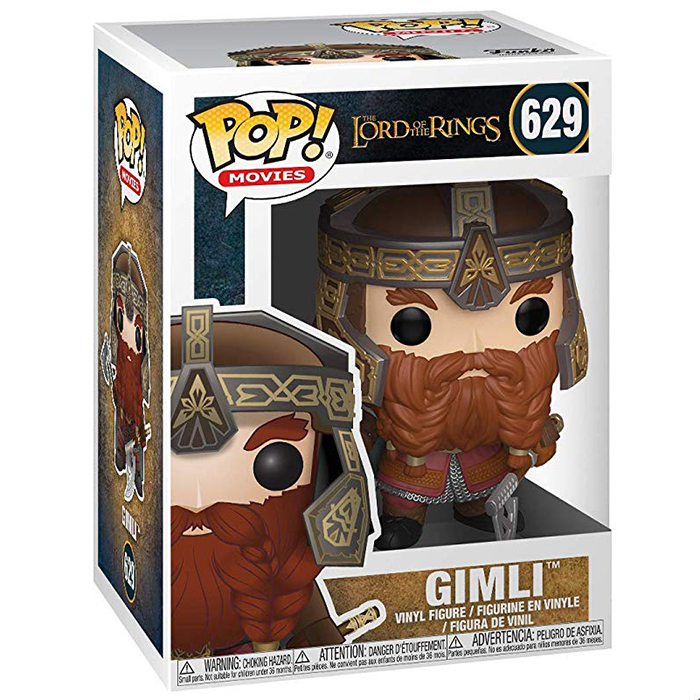 Vérifier la disponibilité sur