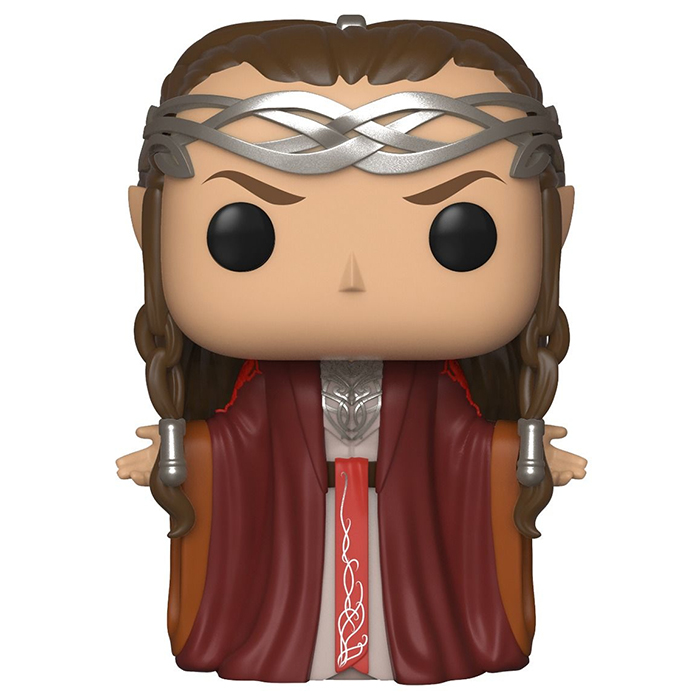 Figurine Elrond (The Lord Of The Rings)
La figurine Funko Pop de Elrond (The Lord Of The Rings) vous intéresse ?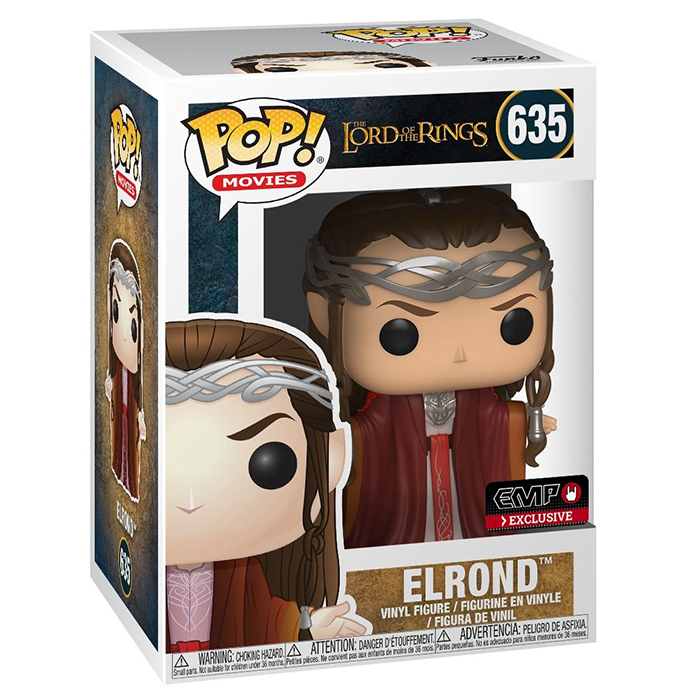 Vérifier la disponibilité sur

Le chef du conseil
Elrond est un personnage important de la trilogie du Seigneur Des Anneaux. C'est un des elfes les plus renommés et les plus puissants, ayant combattu lors de la première guerre de l'anneau contre Sauron. Dans le premier tome/film, l'anneau de pouvoir est retrouvé chez Bilbo le hobbit qui le laisse à son neveu Frodo. Comme son oncle, Frodo est assez peu touché par la puissance et l'attirance de l'anneau qui pousse son porteur à le réunir avec son maître. Pourtant, les nazguls sont à sa recherche et Frodo doit donc rejoindre Rivendell, domaine d'Elrond, afin de participer un conseil qui décidera ce qui devra être fait de l'anneau. Il est décidé qu'il sera détruit. Frodo se porte volontaire, mais il devra être accompagné de plusieurs amis hobbits et surtout de plusieurs guerriers humains, nains ou elfes ainsi que par Gandalf le magicien, afin de l'accompagner dans sa tâche.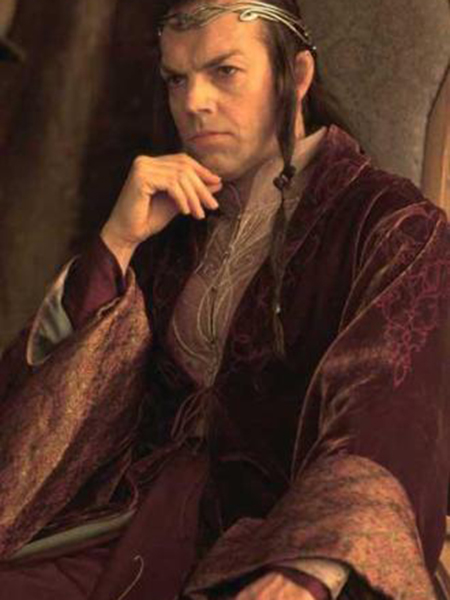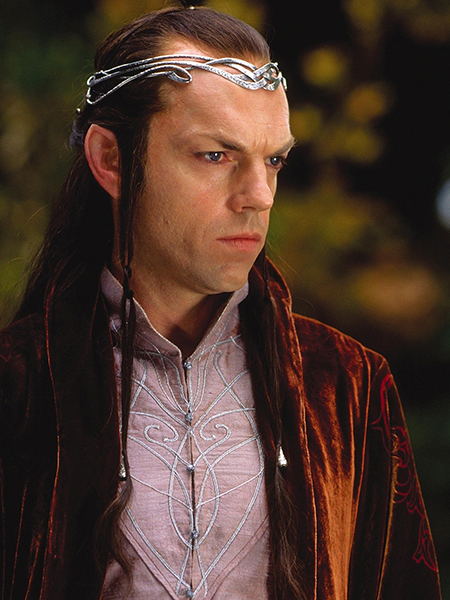 Un roi des elfes
Pour cette figurine exclusive, Funko a représenté Elrond avec la longue robe rouge qu'il porte pendant le fameux conseil d'Elrond. Il porte d'abord une longue tunique blanche avec des motifs argentés élégants et typiques de la culture elfique. Par dessus, on retrouve ce fameux long manteau rouge aux très longues manches. Il est représenté les mains levés et vers le côté. Au niveau de la tête, on retrouve ses longs cheveux bruns coiffés avec des nattes sur les côtés. Il porte aussi une sorte de couronne argenté avec des motifs toujours typiques de la culture elfique.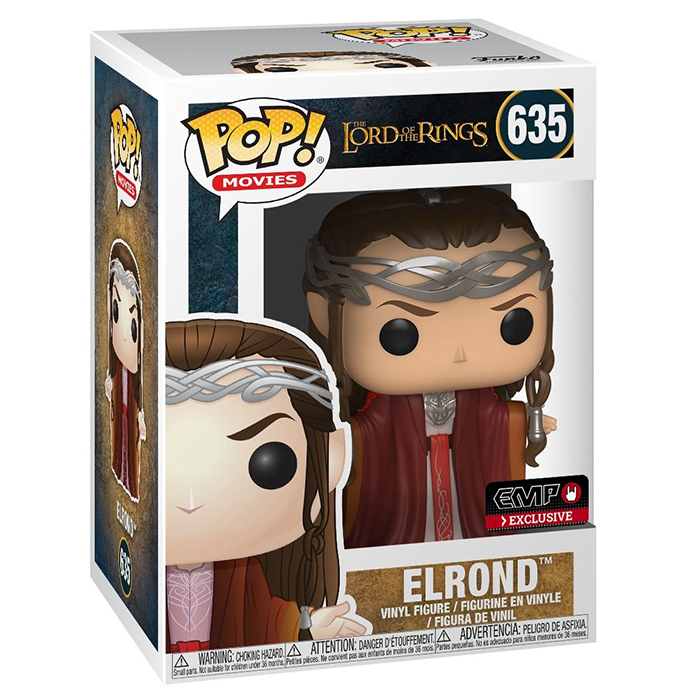 La figurine Funko Pop de Elrond (The Lord Of The Rings) vous intéresse ?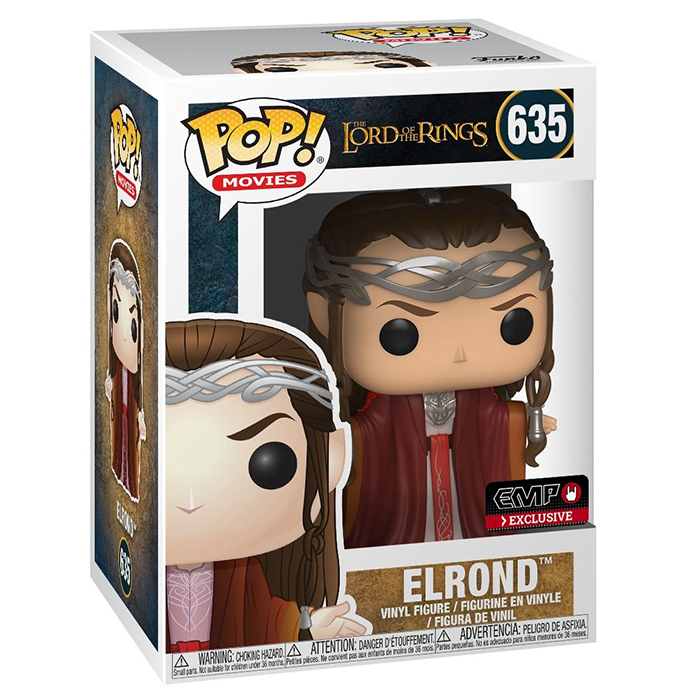 Vérifier la disponibilité sur