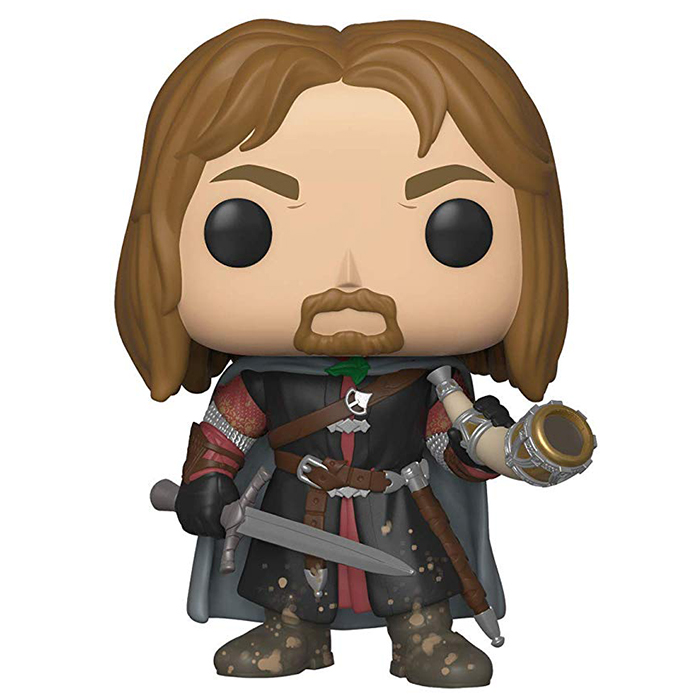 Figurine Boromir (The Lord Of The Rings)
La figurine Funko Pop Boromir (The Lord Of The Rings) vous intéresse ?

Vérifier la disponibilité sur

De bonnes intentions
Boromir est l'un des membres de la communauté de l'anneau dans la célèbre trilogie de livres et de films Le Seigneur Des Anneaux. Il est le fils du steward du Gondor, le plus important des royaumes humains de la terre du milieu. Quand Elrond convoque tous ses alliés pour un conseil exceptionnel après que Frodo ait amené l'anneau de Sauron en sécurité, c'est Boromir qui est envoyé pour le Gondor. Quand il est décidé que l'anneau devra être transporté au Mordor pour être détruit là où il a été créé, Frodo se porte volontaire. Mais il ne sait pas se battre et a besoin d'aide. Des membres de chaque race et chaque peuple se proposent pour aider. La communauté est alors composée de quatre hobbits, deux humains, un elfe, un nain et Gandalf le magicien. Boromir tente tant bien que mal de lutter mais le pouvoir de l'anneau est fort et il va tenter de le prendre à Frodo. Ce dernier s'échappe et Boromir va reprendre ses esprits. Il va cependant mourir en tentant de protéger Merry et Pippin.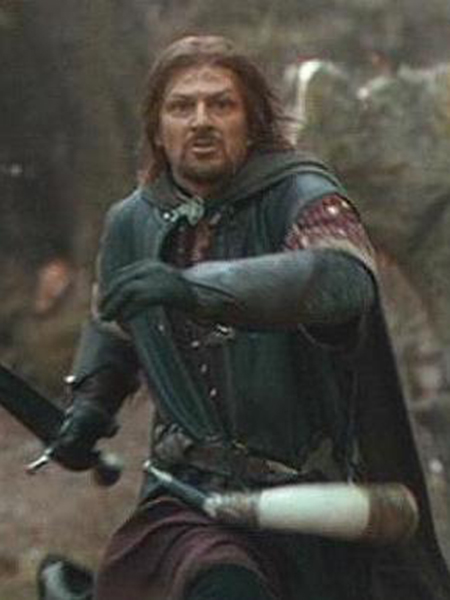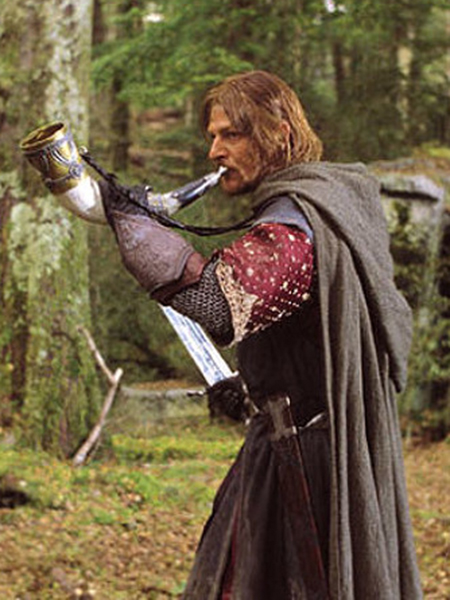 Un homme du Gondor
Funko a donc représenté Boromir avec sa tenue de guerrier qu'il porte durant tout le premier film. On retrouve son élégante tunique noire par dessus une autre rouge et or aux fins motifs brodés. Il tient son épée à la main, prêt à combattre et dans l'autre le cor du Gondor dont il se sert pour appeler à l'aide quand les orcs attaquent. Il porte aussi la cape et la feuille de la Lorien offertes par Galadriel lors de leur passage en Lothlorien. Ses vêtements sont tâchés de boue sur le bas, ce qui prouve qu'il a déjà beaucoup voyagé. Enfin, au niveau de la tête, on retrouve ses cheveux brun clair ainsi que son bouc bien taillé.