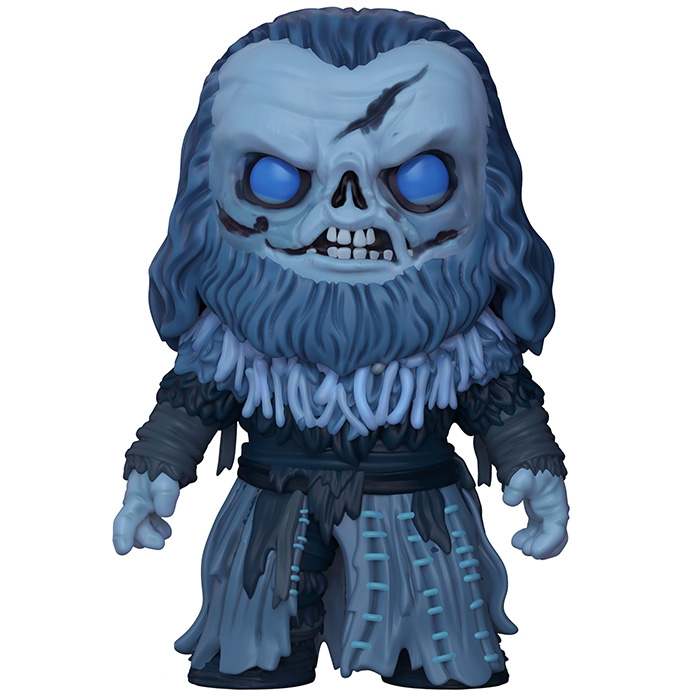 Figurine Giant wight (Game Of Thrones)
La figurine Funko Pop de Giant wight (Game Of Thrones) vous intéresse ?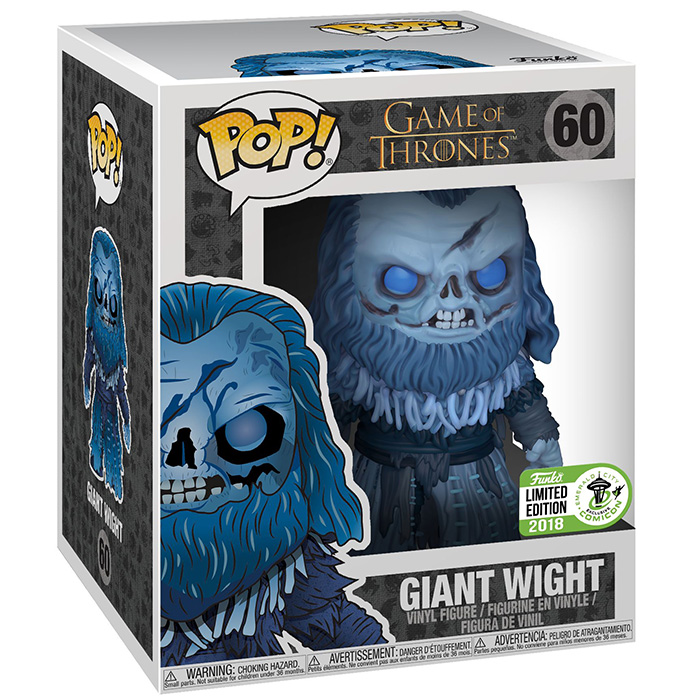 Vérifier la disponibilité sur

Un wight particulièrement terrifiant
Le giant wight est un personnage que l'on a pu apercevoir plusieurs fois dans la saison sept de la fameuse série Game Of Thrones. Dans cette série d'heroic fantasy, plusieurs grandes familles du continent de Westeros se font la guerre pour le pouvoir tout en ignorant que leur plus grande menace vient du nord au delà du grand mur de glace sensé les protéger des wildlings, les habitants de ces contrées sauvages. Mais avec l'hiver qui arrive, les white walkers, sortes de créatures pouvant réveiller les morts, se remettent en marche vers le sud avec leur armée zombie, bien décidés à tenter de trouver un moyen de passer au-delà du mur. Seul Jon Snow, la garde de nuit et les wildlings sont conscients de cette terrible menace mais malgré tous leurs efforts, aucune des grandes familles au pouvoir ne les prend au sérieux. Jusqu'à l'arrivée de Daenerys Targaryen sur Westeros qui, après des débuts difficiles, va accepter de s'allier avec Jon Snow, après avoir vu de ses propres yeux la menace dont il parlait. On voit le giant wight pour la première fois dans une vision de Bran qui nous permet de nous rendre compte que l'armée du Night King est bien plus importante encore que le pensaient les hommes de la garde de nuit ou les Wildlings.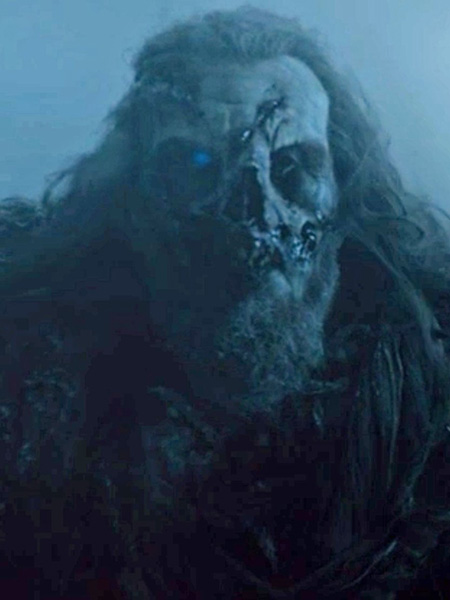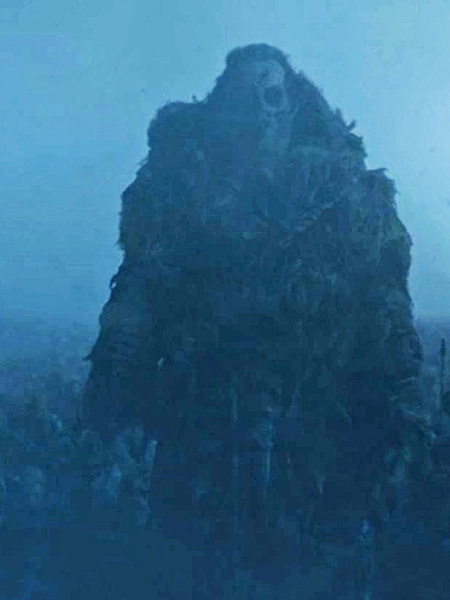 Un géant givré
Pour cette figurine exclusive ECCC 2018, Funko a donc choisi de représenter un géant transformé en wight/zombie et en toute logique c'est bien sûr une figurine supersized de 15 cm. Son corps et ses vêtements sont comme givrés et intégralement dans des nuances de bleu. Comme lorsqu'il était vivant, ses vêtements sont un peu en haillons du fait qu'il n'existe pas vraiment de vêtements adaptés aux géants. Sa tunique est recousue de partout et une grosse ceinture de tissu la maintient à sa taille. En haut du corps, il porte aussi plusieurs couches de fourrure. Au niveau de la tête, son visage est creusé et émacié, laissant apparaitre son crane à plusieurs endroits, notamment le nez et ses yeux sont d'un bleu glacé comme ceux de toutes les personnes transformées en zombies.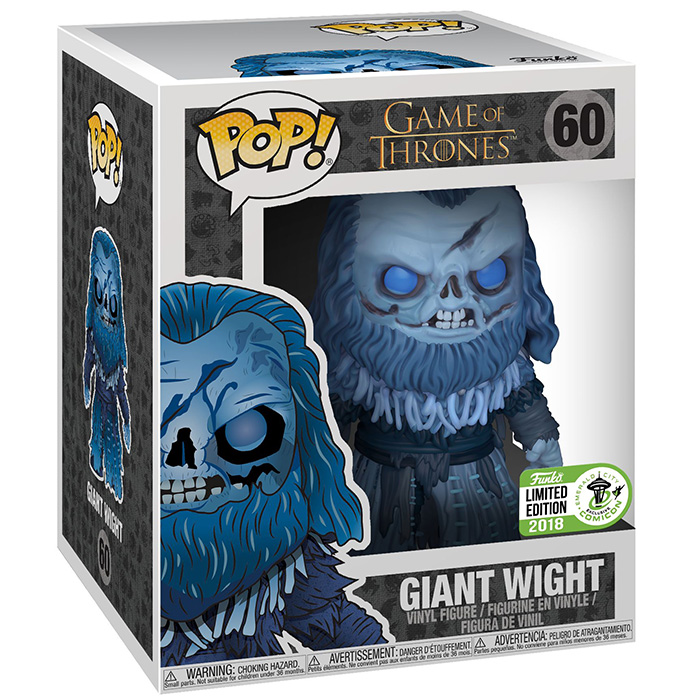 La figurine Funko Pop de Giant wight (Game Of Thrones) vous intéresse ?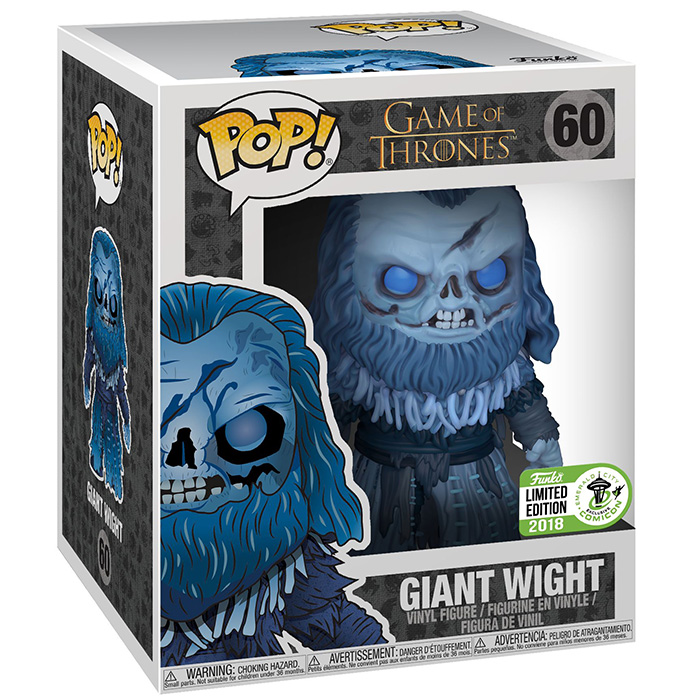 Vérifier la disponibilité sur