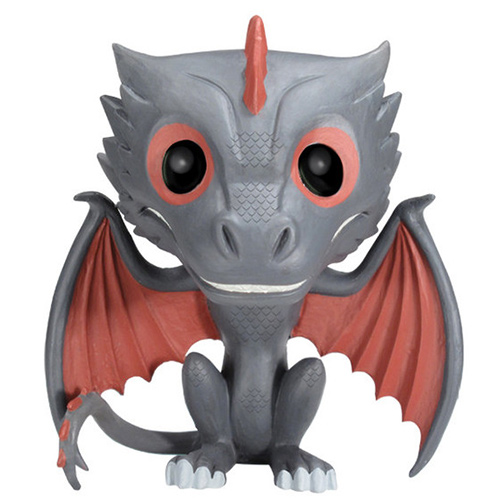 Figurine Drogon (Game Of Thrones)
Drogon, le bien nommé
Drogon est l'un des dragons de Daenerys Targaryen, l'un des personnages principaux des romans "A Song Of Ice And Fire" et de la série "Game Of Thrones" qui en est l'adaptation. Cette série raconte l'histoire de la guerre de pouvoir entre les grandes familles du royaume imaginaire de Westeros. Daenerys est la dernière descendante du roi fou Aerys Targaryen, qui fût tué lors de la prise de pouvoir par les Baratheon. Avec son frère, Viserys, elle fût obligée de fuir le royaume alors qu'elle était encore bébé, pour se réfugier de l'autre côté de la mer. 13 ans plus tard, Viserys cherche à acquérir une armée pour reconquérir le trône qui lui appartient de droit. Pour cela, il va vendre sa soeur en mariage au puissant guerrier dothraki Khal Drogo. Mais les choses ne se passeront pas comme il l'avait prévu. Drogo et Daenerys vont tomber amoureux et c'est finalement à elle qu'il offrira son armée. Lors de leur mariage, Daenerys reçoit en cadeau 3 oeufs de dragon. Mais alors qu'ils ne sont censés être que décoratifs, la race étant éteinte depuis des siècles, Daenerys, possédant les pouvoirs légendaires de la lignée Targaryen, arrive à les faire éclore. Elle se retrouve alors "mère" de trois dragons qu'elle nomme Viserion pour son frère, Rhaegal pour son autre frère qu'elle n'a pas connu, ainsi que Drogon pour son mari.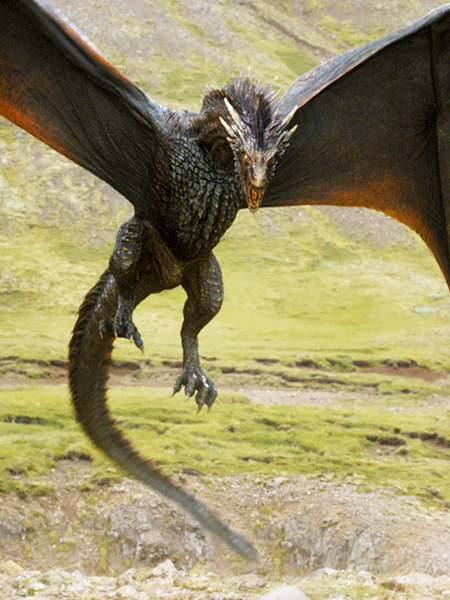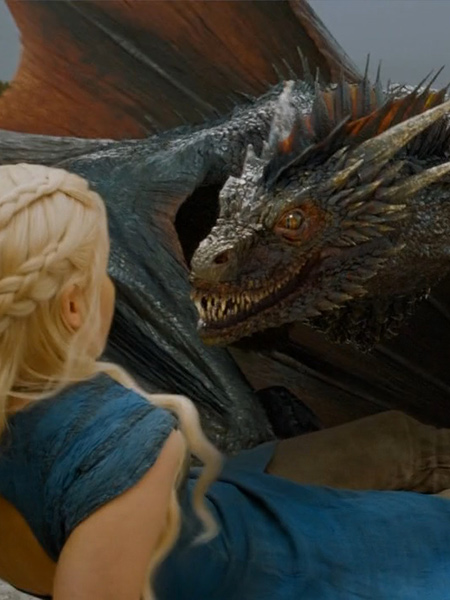 Le plus féroce de sa fratrie
Comme dans la série et comme il est décrit dans les livres, Dragon est un dragon noir et rouge. Ici il est représenté dans un dégradé du noir vers le gris clair avec des ailes et des épines rouges. Pour coller aux proportions typiques des figurines pop, sa tête est particulièrement grosse mais plutôt fidèle au forme du dragon et donc un peu différente de la forme habituelle de la tête de ces figurines. Ses yeux noirs sont cernés de rouge et les différents pics et motifs d'écailles sont assez finement reproduits. Son corps est représenté assis, sa queue ramenée vers l'avant et ses deux grandes ailes déployées. Drogon a toujours été le plus féroce des trois dragon. Dès sa naissance, il s'est montré plus vorace que les autres, a grandi plus vite et fût le premier à se montrer incontrôlable. Et bien que les autres dragons aient la même apparence (à part la couleur), le cercle rouge autour de ses yeux accentue ce caractère.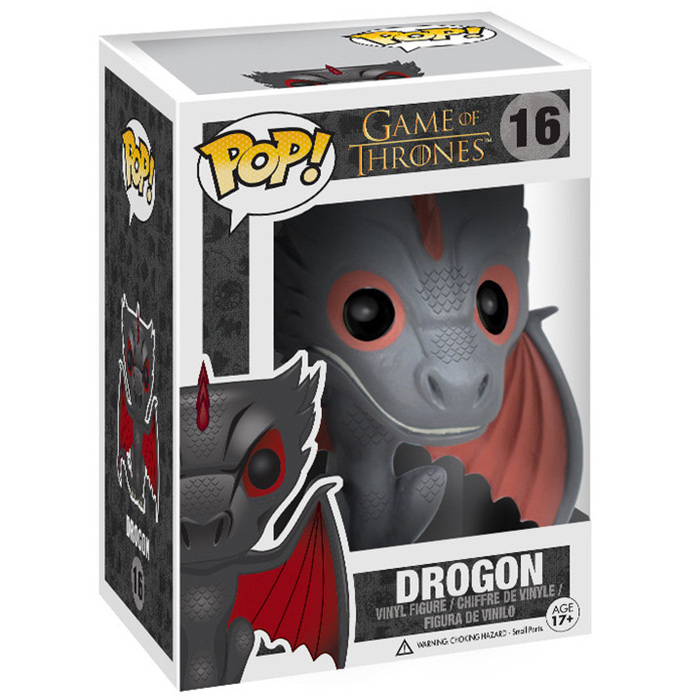 Trouvable également ici :

13.90 €
Voir l'offre