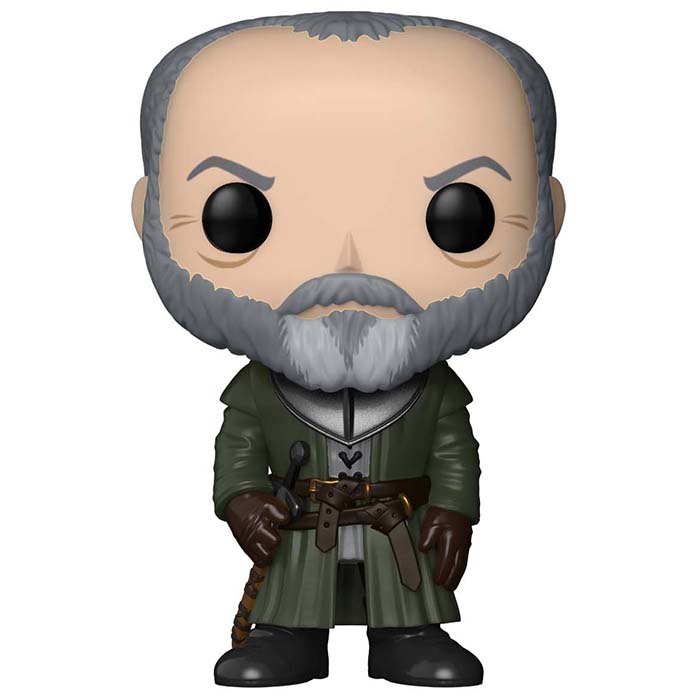 Figurine Davos Seaworth (Game Of Thrones)
La figurine Funko Pop Davos Seaworth (Game Of Thrones) vous intéresse ?

Vérifier la disponibilité sur

Un pirate reconverti
Davos Seaworth est un personnage secondaire mais assez important et présent régulièrement depuis la saison deux de Game Of Thrones. Davos est un ancien pirate qui a retrouvé le droit chemin quand Stannis Barathéon, frère du roi, l'a arrêté et après qu'il ait subi sa sentence (avoir les premières phalanges d'une de ses mains coupés), lui a proposé de travailler pour lui de manière honnête, faisant même de lui un lord. Quand le roi Robert Barathéon est mort et que Stannis a voulu contester la légitimité de son fils Joffrey, Davos est resté fidèle à Stannis et a combattu de nombreuses fois pour lui. Il a revanche toujours été honnête en lui disant qu'il n'approuvait pas l'influence qu'avait Melisandre sur lui. Il sera prouvé qu'il avait raison puisqu'elle le pousse à sa perte et à la mort mais pas avant de l'avoir convaincu de sacrifier sa propre fille, que Davos a juré de venger. Après cela, ayant côtoyé Jon près du mur et avoir protégé son corps alors que celui-ci s'était fait poignardé par ses propres hommes, il décide de rejoindre son armée, décidant que sa cause était probablement la plus juste. Il viendra avec lui rencontrer Daenerys à Dragonstone et le suivra jusqu'au mur même s'il n'ira pas au-delà.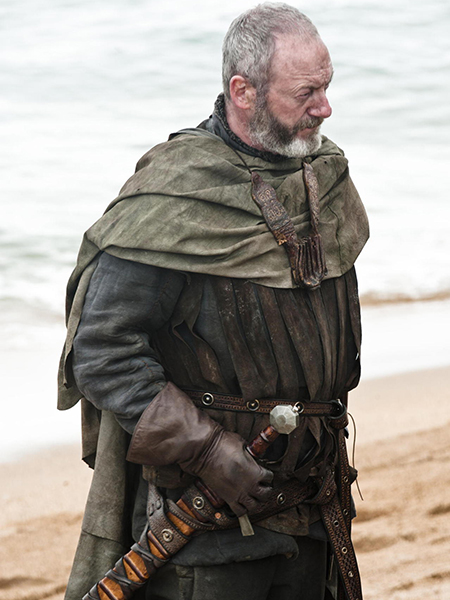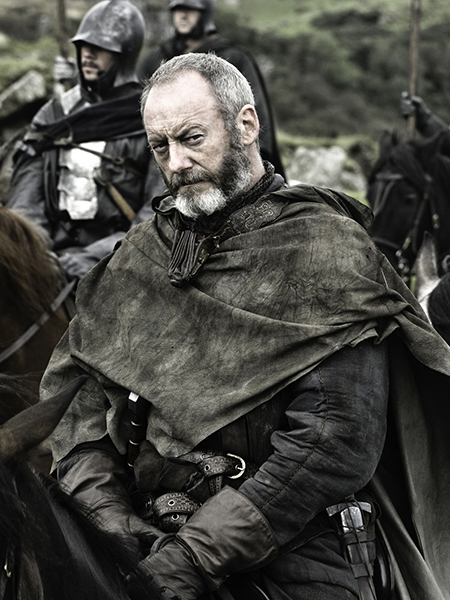 Une tenue sobre
Depuis le début de la série, Davos porte des tenues toujours très similaires et sobres malgré son rang théorique faisant de lui un membre de la noblesse. Il porte une longue tunique verte avec deux grosses ceintures en cuir auxquelles sont attachées son épée et le sachet contenant les os de ses phalanges coupées. Au niveau du cou, il a une pièce d'armure métallique qui montre qu'il est représenté au moment d'un combat. Il porte de simples bottes noires avec un pantalon assorti. Il porte des gants marrons et on peut voir que celui de sa main droite est plus petit du fait de ses phalanges manquantes. Au niveau de la tête, on peut voir que sa barbe grise est parsemée de blanc et qu'il se dégarnit sur les côtés. Au niveau du visage on peut voir des rides autour des yeux qui montrent son âge.