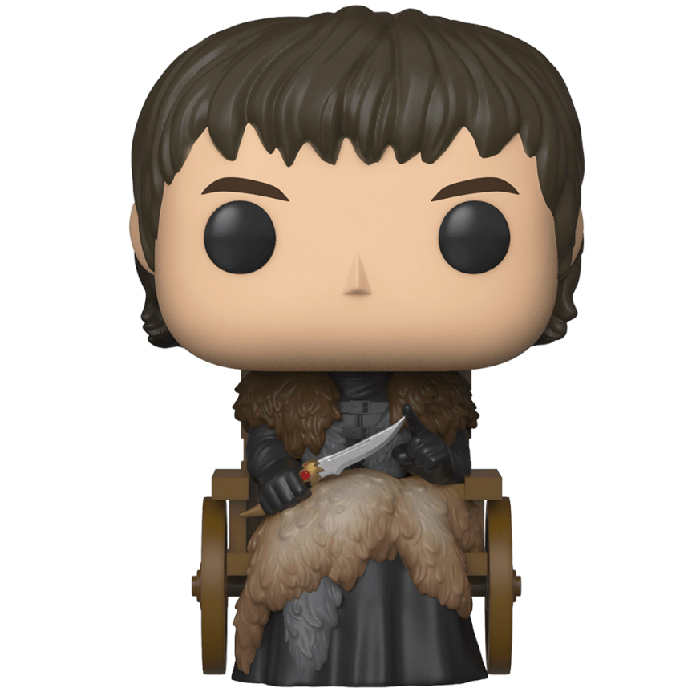 Figurine Bran fauteuil roulant (Game Of Thrones)
La figurine Funko Pop Bran fauteuil roulant (Game Of Thrones) vous intéresse ?

Vérifier la disponibilité sur

Bran devenu le 3 eyed raven
Bran est l'un des plus jeunes fils de la famille Stark dans la fameuse série Game Of Thrones. Dès le premier épisode de la série, Bran est poussé depuis la haute fenêtre d'une tour par Jaimie Lannister, frère de la reine, après avoir été surpris entrain de coucher avec elle. Il pense le jeune garçon mort mais celui-ci se retrouve dans le coma. Quand il se réveille, il a perdu l'usage de ses jambes et la mémoire des derniers évènements mais il commence à faire d'étranges rêves à propos d'un corbeau à trois yeux et dans ses rêves, il commence aussi à voir l'avenir ou des choses se passant à des centaines de lieux de distance. Il voit par exemple la mort de son père et voit venir l'invasion de Winterfell par Theon et les Iron Born. Il parvient à fuir le chateau grace à Osha, accompagné d'Hodor et de son frère Rickon. Après avoir rencontré Jojen et Meera Reed qui connaissent son nouveau et étrange don, il décide de prendre le chemin du mur pour trouver le fameux tree eyed raven se trouvant dans les terres au-delà du mur. Après de nombreuses péripéties, il y parvient et devient en fait le nouveau corbeau à trois yeux. Il n'est plus lui-même, même s'il a encore tous ses souvenirs mais a maintenant la possibilité de voir tout ce qu'il est jamais arrivé ou arrivera dans le passé, présent ou futur et ou que ce soit. C'est dans cet état qu'il revient finalement à Winterfell et retrouve ses deux soeurs après des années.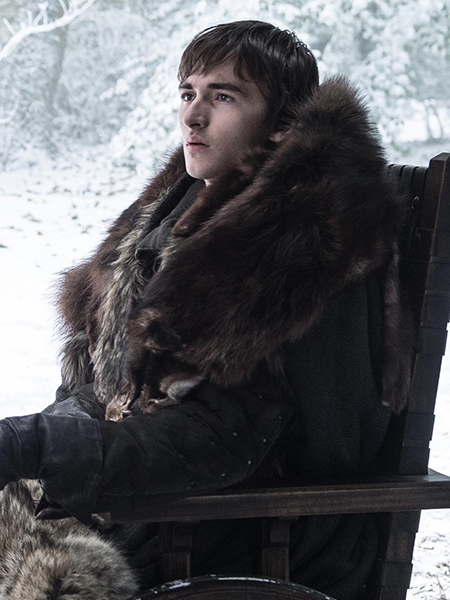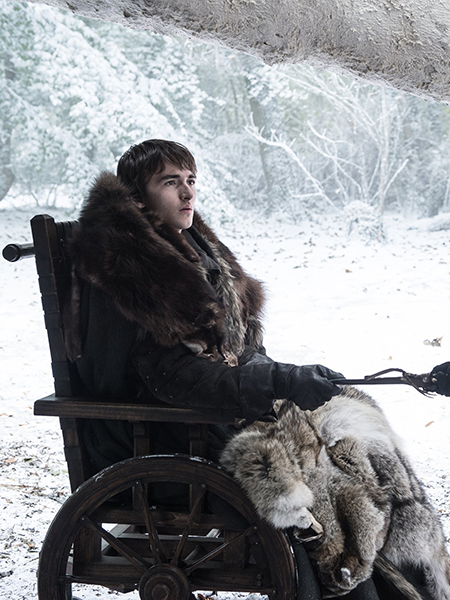 Un pur esprit
Comme on peut le voir dans la saison 7, Bran se déplace maintenant dans une sorte de fauteuil roulant fabriqué par le nouveau maester de Winterfell. Il est donc représenté assis dans ce fauteuil et porte une longue robe noire ressemblant plus à l'habit d'un religieux que d'un jeune lord. Ses épaules et ses jambes sont recouvertes de fourrure afin de se protéger du froid qui règne à Winterfell. Au niveau de la tête, on retrouve ses cheveux bruns coupés courts et retombant devant son visage. Enfin, il tient dans ses mains le poignard qui a servi à tenter de l'assassiner et dont Petyr Baelish lui fait cadeau sans se douter que Bran sait maintenant tout sur ce qu'il s'est passé.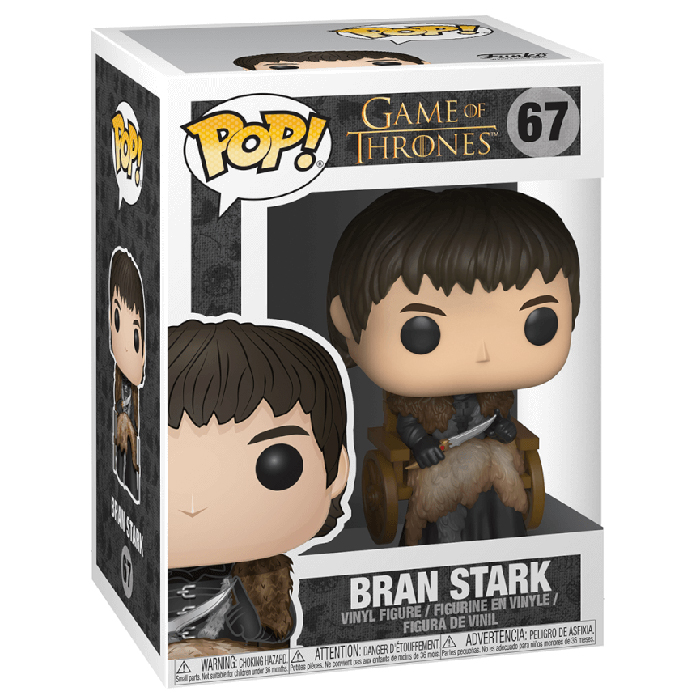 La figurine Funko Pop Bran fauteuil roulant (Game Of Thrones) vous intéresse ?

Vérifier la disponibilité sur

Trouvable également ici :

13.90 €
Voir l'offre