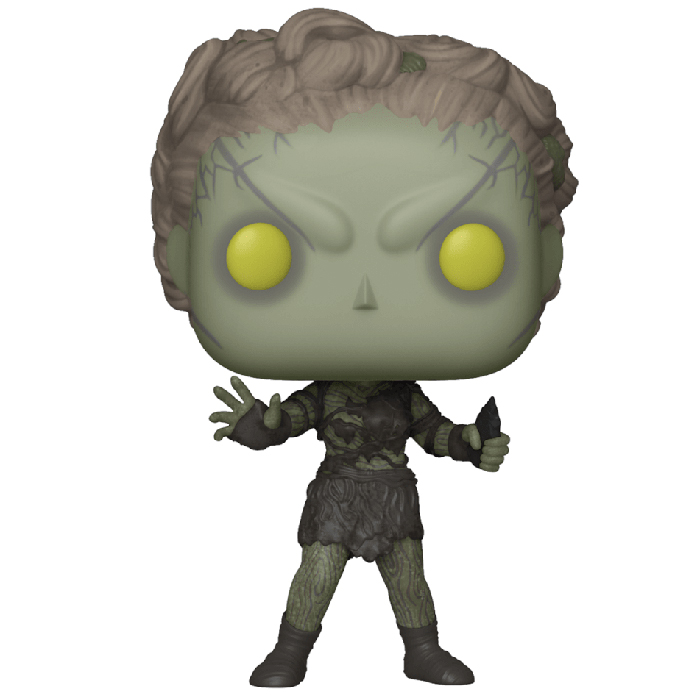 Figurine Children of the forest (Game Of Thrones)
La figurine Funko Pop Children of the forest (Game Of Thrones) vous intéresse ?

Vérifier la disponibilité sur

Les premiers habitants de Westeros
Les enfants de la forêt sont les premiers habitants de Westeros dans la série Game Of Thrones. Quand les premiers hommes débarquèrent de Valyria pour conquérir ce nouveau continent, ceux qu'on a appelé les enfants de la forêt pour leur petite taille et leur allure de fées habitaient là en paix et furent décimés. On les croyait complètement disparus jusqu'à ce que Bran Stark et Meera Reed les rencontrent pendant leur recherche du fameux corbeau à trois yeux. C'est là qu'ils apprirent que dans un effort désespéré pour survivre, les enfants de la forêt, créèrent les white walkers dont ils perdirent bien vite le contrôle. Comme tous les autres êtres surnaturels du continent, les derniers enfants de la forêt furent repoussés de l'autre côté de l'immense mur de glace construit au nord du continent, et tout doucement oubliés.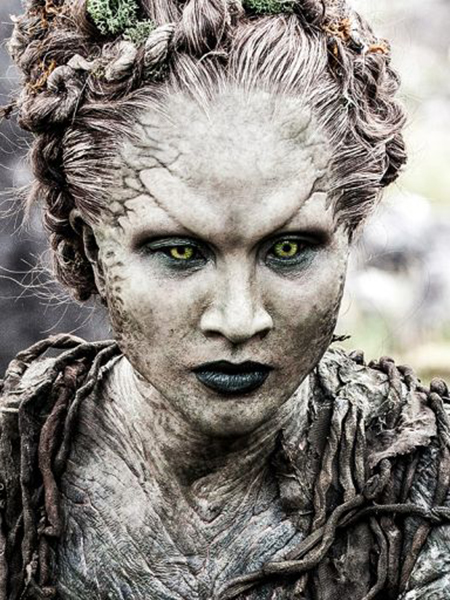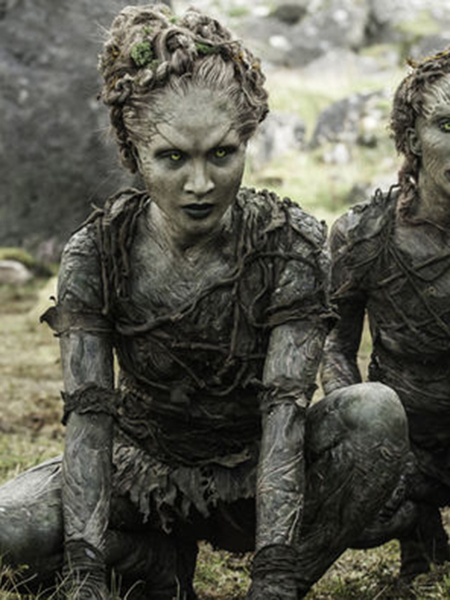 De drôles de fées
Comme on peut le voir dans la série, les enfants de la forêt ont un peu une apparence de fée, leur peau est d'un vert pale avec un motif ressemblant à celui de l'écorce d'un arbre. Celle-ci est habillée avec des vêtements marrons très minimalistes et semblant un peu déchirés, couvrant très peu leur peau malgré le fait qu'ils vivent dans une caverne entourée par la neige. Au niveau de la tête, on retrouve ses arcades sourcilières très marqués et ses yeux jaunes. Comme celles que l'on voit dans la série, celle-ci a les cheveux attachés en nattes complexes plaquées sur son crane. Enfin, ses yeux jaunes lui donnent ce côté un peu animal. Elle tient dans sa main un morceau de dragonglass avec lequel elle a transformé le premier homme en white walker il y a si longtemps.