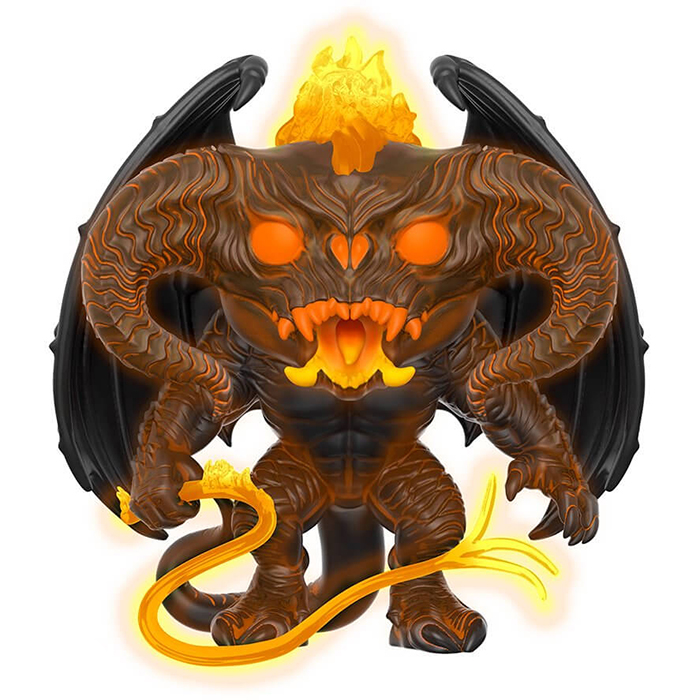 Figurine Balrog glow in the dark (The Lord Of The Rings)
La figurine Funko Pop Balrog glow in the dark (The Lord Of The Rings) vous intéresse ?

Vérifier la disponibilité sur

Le puissant démon des profondeurs
Le Balrog est un démon que Gandalf et les membres de la communauté de l'anneau doivent rencontrer dans le premier film et livre de la trilogie du Seigneur des anneaux. Quand Gandalf découvre que son ami le hobbit Bilbo était en possession de l'anneau de Sauron depuis des années et qu'il l'a maintenant légué à son neveu Frodo, il décide de l'envoyer en sécurité chez l'elfe Elrond afin d'y réunir un conseil qui décidera de ce qu'il doit en être fait. Quand il est décidé qu'il doit être détruit dans la montagne du destin, Frodo se dévoue pour remplir cette mission et il sera alors accompagné de trois hobbits, deux hommes, un elfe, un nain et Gandalf le magicien. Mais lorsque leur voyage les amène à passer par les mines de la Moria, il se rendent compte que les nains en ont depuis longtemps disparu et qu'on y trouve maintenant beaucoup d'orcs. La traversée est donc dangereuse mais le pire reste à venir quand ils réveillent le Balrog, terrible démon des profondeurs. Gandalf reste en arrière pour le combattre et laisser aux autres une chance de fuir. Tout le monde le croit mort mais c'est sans compter sur la puissance du magicien gris qui deviendra alors le magicien blanc.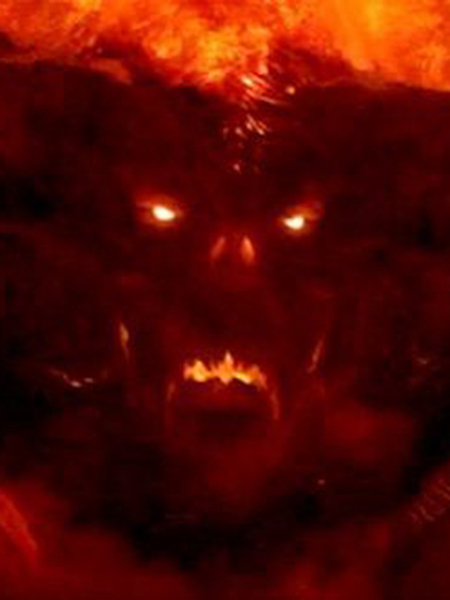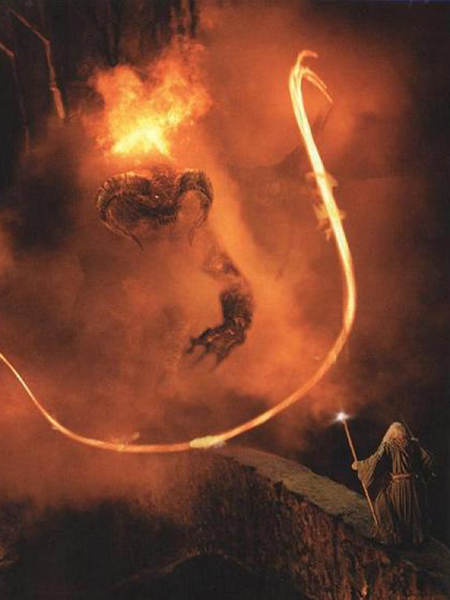 Un superbe démon
Pour cette figurine exclusive à la comic con de New York 2017, Funko a décidé de représenter le Balrog en version glow in the dark. Comme la précédente version, il est en format super sized de 15 cm. On retrouve donc son corps de démon traditionnel avec des pattes griffues, une longue queue et une tête sur laquelle sont posées d'impressionnantes cornes de bouc. Il a des grandes ailes noires et tient dans sa main un lasso de feu représenté avec un joli plastique transparent jaune et orange. Enfin, comme dans le film, sa peau est comme craquelée et on peut voir au travers que son corps est rempli de feu qui dépasse au dessus de sa tête entre ses ailes.