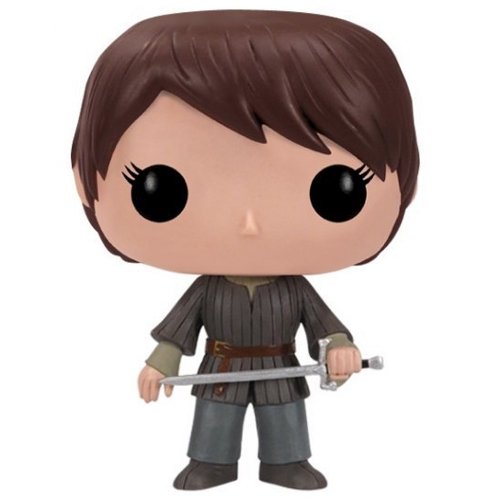 Figurine Arya Stark (Game Of Thrones)
Arya et son "roadtrip"
Arya Stark est l'un des personnages principaux des romans "A Song Of Ice And Fire" et de la série "Game Of Thrones". Arya est la plus jeune des filles de Catelyn et Ned Stark, seigneur du Nord et de Winterfell. Contrairement à sa grande sœur Sansa, qui est une jeune fille modèle, Arya est un garçon manqué. Elle s' intéresse bien plus aux épées qu' à la couture mais elle est surtout bien moins naïve que sa soeur, ce qui lui permettra de survivre dans un monde de plus en plus dangereux. Après l'exécution de son père, elle échappe aux gardes Lannister grâce à Yoren de la garde de nuit, qui meurt lui aussi avant d'avoir pu la ramener auprès de ses frères à Winterfell. Elle sera faite prisonnière à de nombreuses reprises mais elle arrivera toujours à s'échapper, n'hésitant pas à tuer pour sauver sa vie malgré son jeune âge. Elle se retrouvera finalement entre les mains de Sandor Clegane "The Hound", bien décidé à l'échanger contre une rançon auprès de sa mère puis de sa tante.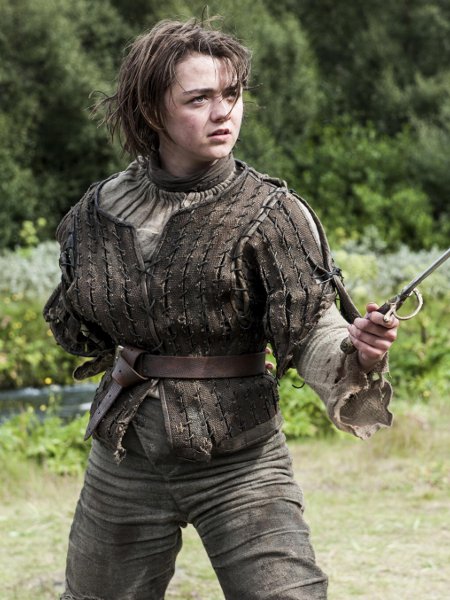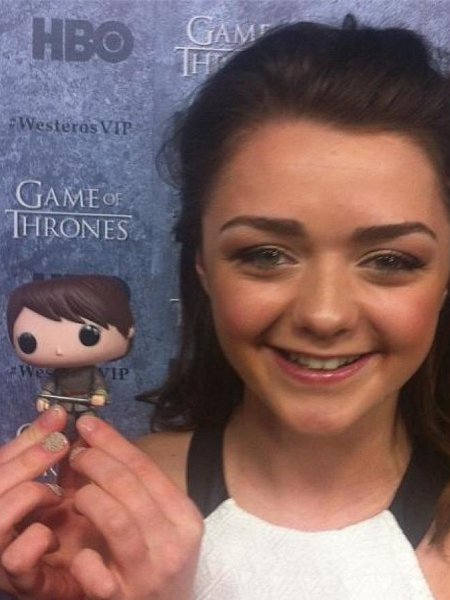 La petite fille devenue un guerrier
Sur cette figurine, Arya est représentée dans la tenue qu'elle porte à partir de la saison 2 et qu'elle ne changera quasiment plus par la suite. Lorsque Yoren la fait quitter King's Landing, il lui coupe les cheveux et lui donne des vêtements de garçon pour qu'elle passe inaperçue. Les vêtements qu'il lui donne sont ceux d'un garçon destiné à servir dans la garde de nuit et donc très modestes. On reconnait le gilet de cuir et mailles par dessus une tunique et un pantalon de toile grossière gris-vert. Le détail de la ceinture de cuir nouée n'a pas non plus été oublié. Arya a été représentée avec la coupe de cheveux courte et très inégale faite par Yoren au moment de leur fuite : étrangement, quand ses cheveux commenceront à repousser, cela deviendra beaucoup plus joli ! Enfin, Arya tient dans sa main gauche "Needle", sa fine épée Bravosi. Elle lui est particulièrement chère car offerte par son demi-frère Jon Snow, celui de sa fratrie dont elle est la plus proche.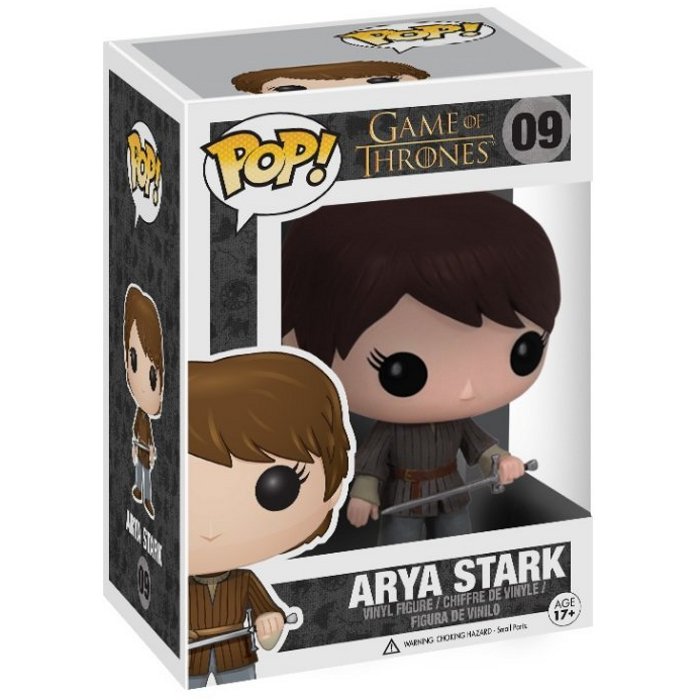 Trouvable également ici :

13.90 €
Voir l'offre