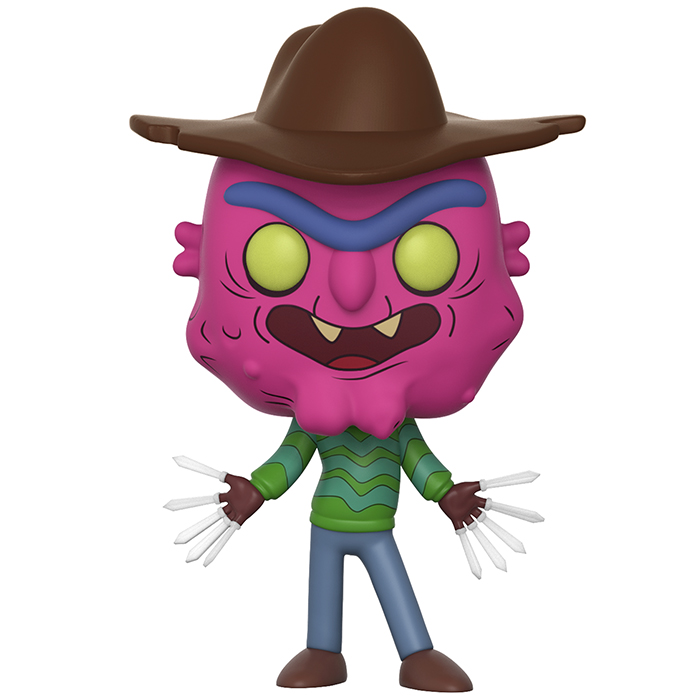 Figurine Scary Terry (Rick and Morty)
La figurine Funko Pop de Scary Terry (Rick and Morty) vous intéresse ?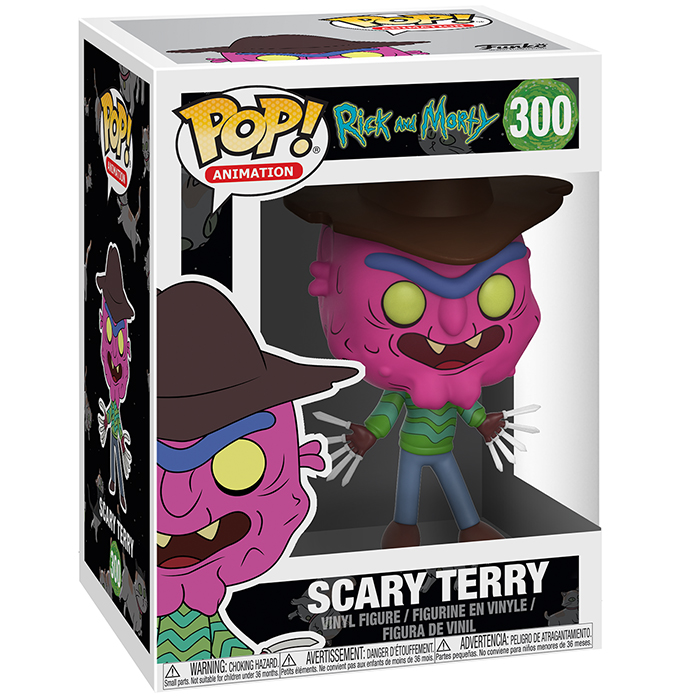 Vérifier la disponibilité sur

Un personnage incompris
Scary Terry est un personnage qui est apparu dans un épisode de la série dessin animée pour adultes Rick and Morty. Il est clairement inspiré de Freddy Kruger du célèbre film d'horreur Les Griffes de la nuit mais contrairement à celui-ci, il n'est en fait pas vraiment méchant. Bien conscient de son apparence, Scary Terry se mettait beaucoup de pression car il avait peur de ne pas être assez terrifiant. Rick et Morty s'infiltrèrent alors dans ses rêves pour parler avec lui et devenir son ami. Avec des gens pour l'écouter et le comprendre, Scary Terry est devenu beaucoup moins susceptible et donc beaucoup moins dangereux dans les rêves des autres.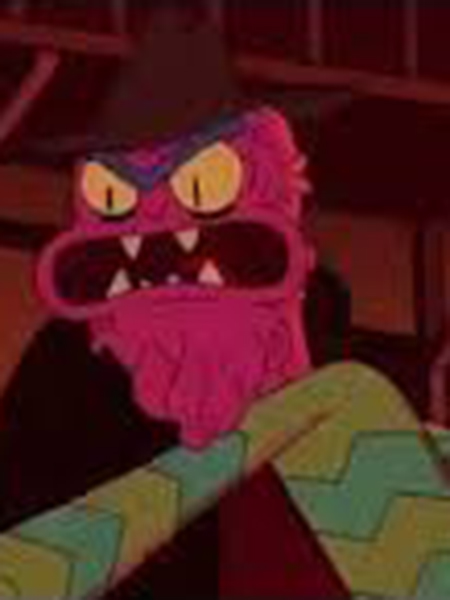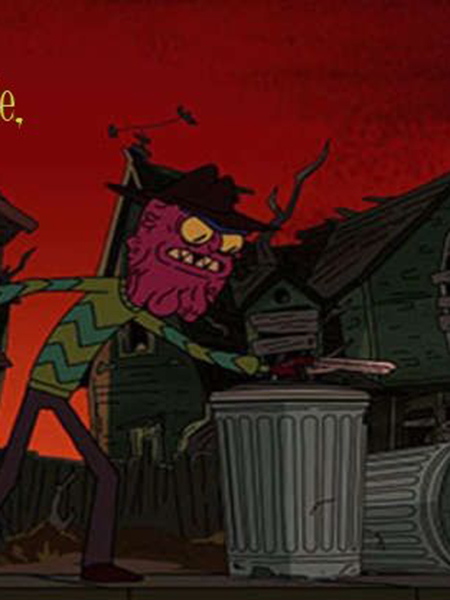 Un drôle de monstre
Comme dans le dessin animé et le personnage dont il s'inspire, Scary Terry porte un pull à rayures, un pantalon bleu et une sorte de vieux chapeau de cow-boy. Ses mains se terminent aussi par des sortes de lames blanches mais son visage est lui assez différent, bien que tout de même terrifiant. Celui-ci est rose avec des pustules et une peau abimée et ses yeux sont d'un jaune pas rassurant. Il a un gros mono-sourcil bleu et sa bouche est bloquée en un rictus menaçant.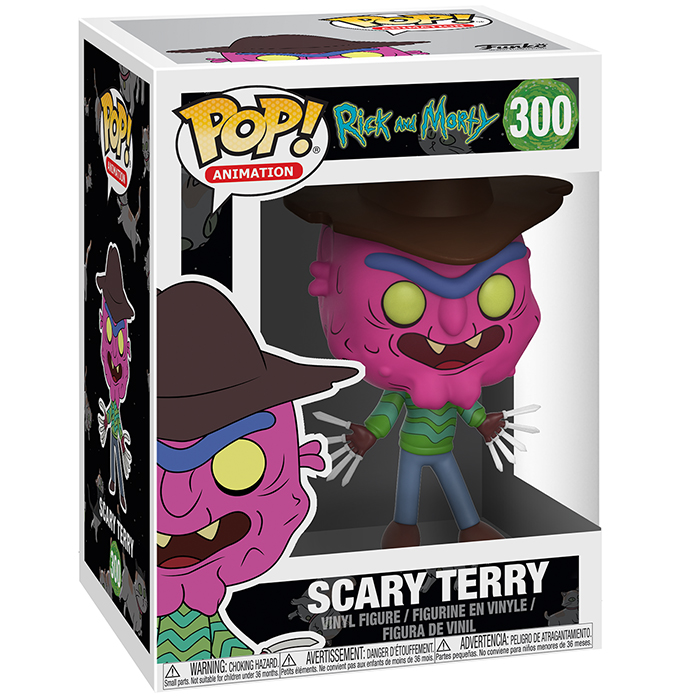 La figurine Funko Pop de Scary Terry (Rick and Morty) vous intéresse ?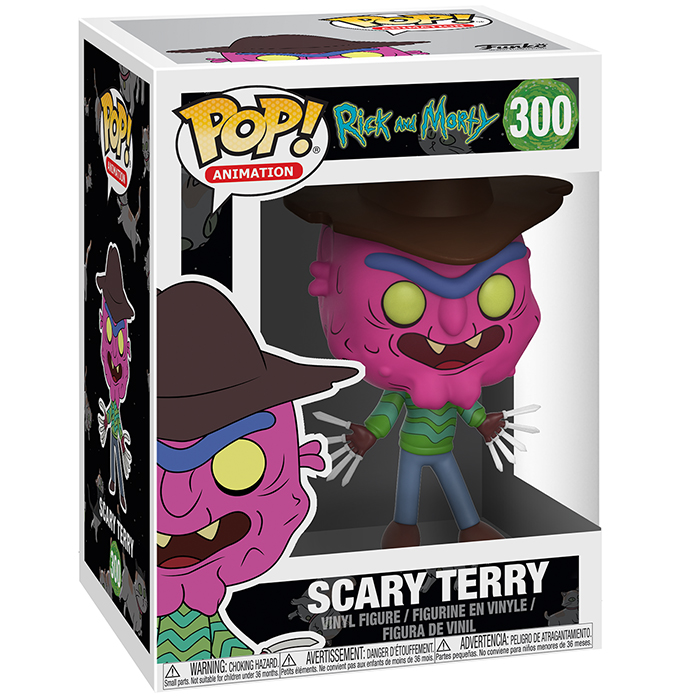 Vérifier la disponibilité sur