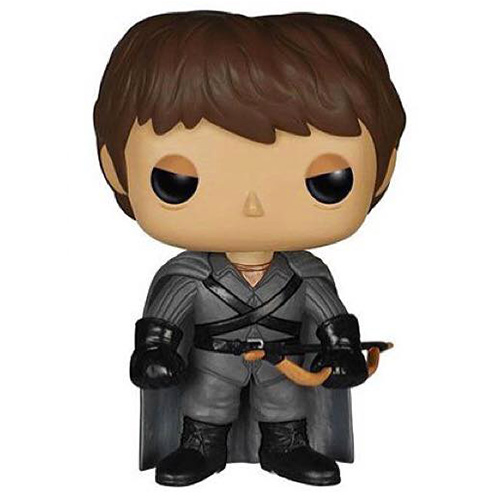 Figurine Ramsay Bolton (Game Of Thrones)
La figurine Funko Pop Ramsay Bolton (Game Of Thrones) vous intéresse ?

Vérifier la disponibilité sur

Le bâtard psychopathe
Ramsay Bolton est un personnage de la fameuse série fantastico-médiévale Game Of Thrones adaptée des romans de George Martin : A Song Of Ice And Fire. Cette histoire se déroule principalement sur le continent de Westeros où plusieurs grandes familles se disputent le pouvoir et le trône. Ramsay Bolton est le fils bâtard du seigneur Roose Bolton. A la fin de la saison 1, le nouveau roi Joffrey Baratheon décide de mettre à mort Ned Stark, seigneur de Winterfell et ancienne main du roi du père de Joffrey. Celui-ci avait en effet découvert que les enfants du roi étaient en fait le fruit de l'inceste entre la reine Cersei et son frère Jaime Lannister. Cet évènement déclenche une guerre entre les grandes familles. Roose Bolton va d'abord s'allier aux Stark et envoyer son film bâtard Ramsay reprendre Winterfell des mains de Theon Greyjoy après que celui-ci ait trahi les Stark, sa famille adoptive. Mais quand Roose Bolton va trahir les Stark et tuer Catelyn et son fils Robb, on apprendra qu'il avait bien l'intention de garder Winterfell pour lui. Ramsay Bolton est un personnage particulièrement détestable. Il est psychopathe, violent et particulièrement cruel et vicieux. Après avoir repris Winterfell des mains de Theon Greyjoy, il va en faire son esclave après l'avoir brisé en le torturant.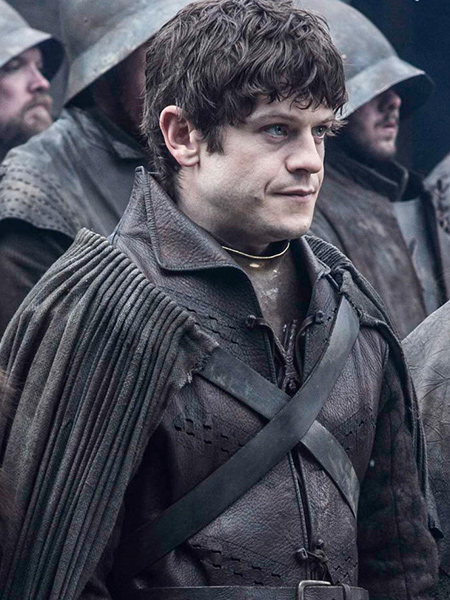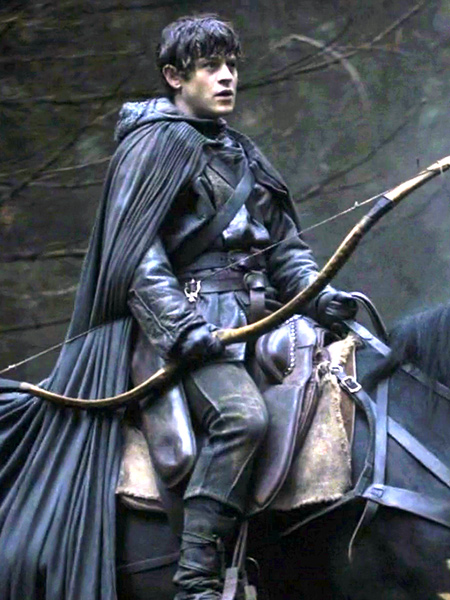 Un personnage détestable
Ce personnage est sorti en marge des autres collections Game Of Thrones et est une exclusivité des magasins Gamestop. Ramsay porte donc sa tenue habituelle et bien typique des habitants du nord de Westeros. On retrouve bien un pantalon et une tunique grise portés avec de simples bottes noires. Par dessus ça, il porte un épais manteau de laine maintenu sur ses épaules grâce à des lanières de cuir qui se croisent sur son torse. Sa tenue est aussi agrémentée de gants de cuir noirs et tient dans sa main droite son arc avec lequel il aime chasser des animaux ... mais pas que ! Au niveau de la tête, il est étonnant de voir que Funko a décidé de lui dessiner des paupières un peu tombante qui lui donnent un regard étrange alors que l'acteur est particulièrement reconnaissable pour ses grands yeux bleus et son regard intense. Mais sinon, ses cheveux sont très bien représentés et on reconnait tout de même très bien ce personnage.