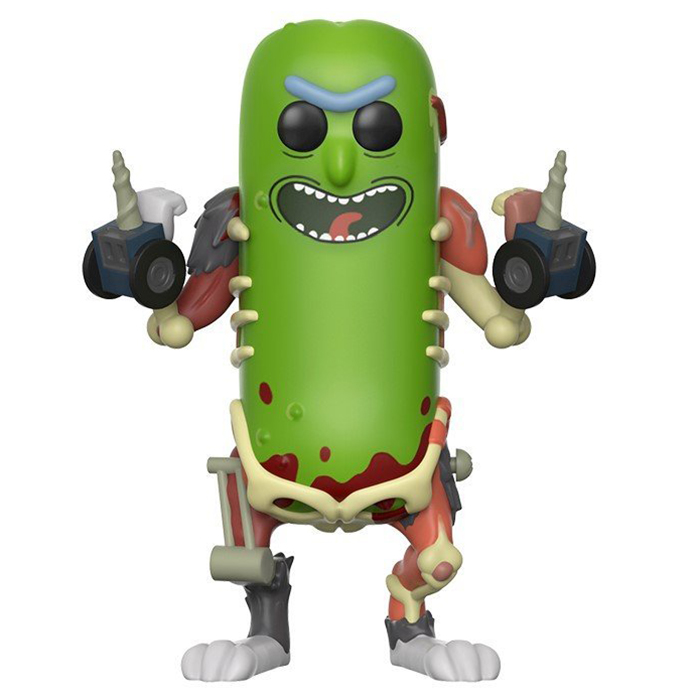 Figurine Pickle Rick (Rick and Morty)
La figurine Funko Pop de Pickle Rick (Rick and Morty) vous intéresse ?
Vérifier la disponibilité sur

Une drôle de tactique
Dans un célèbre épisode de la saison 3 de la série animée pour adultes Rick and Morty, Rick prend l'étrange décision de se transformer en cornichon pour éviter la séance de thérapie familiale en rapport avec le divorce de sa fille Beth et de son mari Jerry. Fâchée, Beth lui confisque son antidote et part en thérapie. Pendant ce temps, Rick tombe dans les égouts et se confectionne une sorte d'armure avec des morceaux d'animaux morts pour survivre. Finalement il parvient à s'échapper en passant par un immeuble de haute sécurité dont il tue certains agents et rejoint tout le monde à la session de thérapie, Beth lui rendant finalement l'antidote.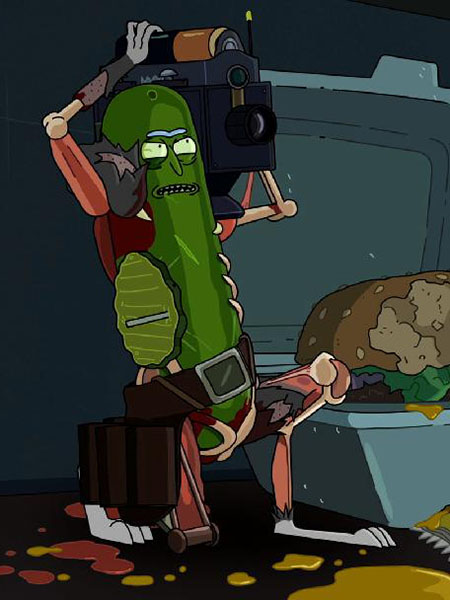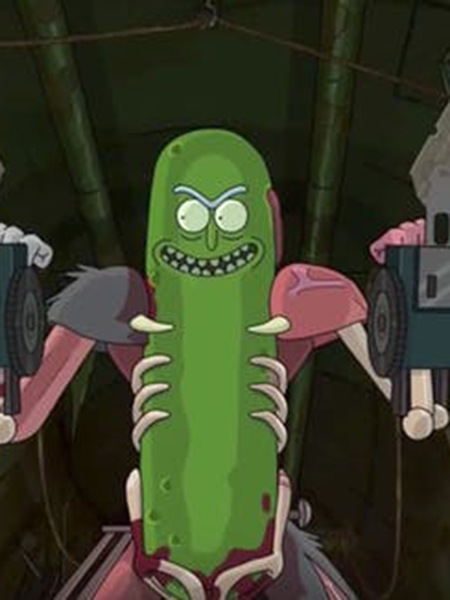 Une version pas rassurante de Rick
Pour cette figurine, Rick est donc représenté en cornichon avec son visage toujours aussi fâché et ce mono sourcil qui le rend reconnaissable ici. Comme dans l'épisode, on peut en effet voir qu'il s'est confectionné une armure à l'aide d'ossements et de bouts d'animaux morts : les pattes arrières d'un lapin, les pattes sans peau d'un autre animal et des sortes de jouets avec une corne de licorne accrochés aux mains pour faire des armes. Une figurine qui est bien à l'image complètement déjantée de cette série.
La figurine Funko Pop de Pickle Rick (Rick and Morty) vous intéresse ?
Vérifier la disponibilité sur