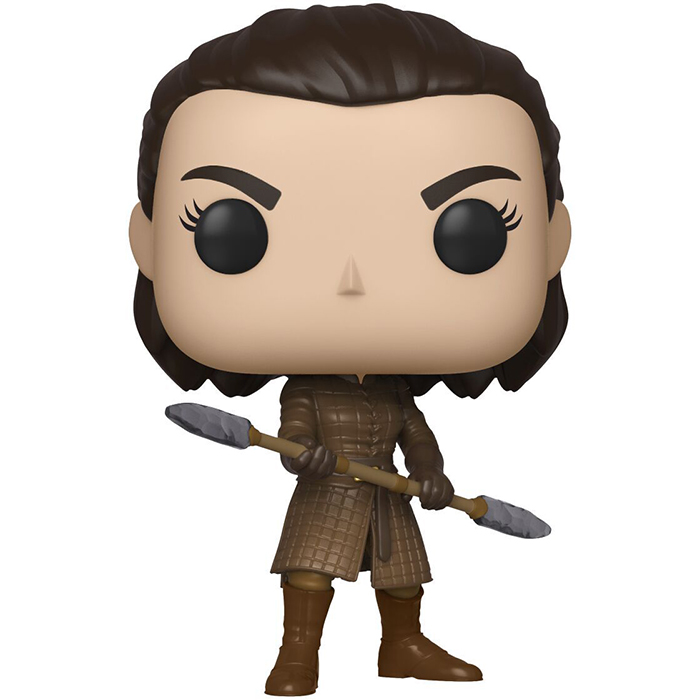 Figurine Arya Stark with spear (Game Of Thrones)
La figurine Funko Pop Arya Stark with spear (Game Of Thrones) vous intéresse ?

Vérifier la disponibilité sur

La progression d'une guerrière
Arya Stark est l'un des personnages principaux de la série fantastique Game Of Thrones. Elle est la plus jeune fille de la famille Stark, les gardiens de Winterfell et tout le Nord, et ce de fait, elle était destinée à épouser un riche noble et devenir une dame de la cour comme sa soeur Sansa. Mais Arya voulait voir le monde et devenir une guerrière capable de se débrouiller par ses propres moyens comme ses frères. Son père accepta alors d'engager un guerrier de Bravos pour commencer son entrainement dès son plus jeune âge. Syrio Forrel eut l'intelligence de lui apprendre à se servir de sa petite taille et de travailler sur son agilité et sa rapidité plutôt que de sa force. Après l'arrestation de son père, Arya échappa aux gardes de la reine puis se retrouva incognito avec un groupe d'hommes en route vers le mur où elle espérait retrouver Jon Snow. Ses aventures la menèrent dans le fief des Lannister en tant que servante puis avec la confrérie sans nom et The Hound avant d'enfin parvenir à récupérer sa liberté. Elle prend alors un bateau vers Braavos afin d'aller apprendre la technique des assassins sans visage dont l'un des membres l'a aidé quelques temps auparavant. Mais au terme de sa formation, Arya décide finalement de revenir chez elle auprès des siens. Réunie avec sa famille, ce sera finalement elle qui vaincra le Night King lors de la bataille de la longue nuit.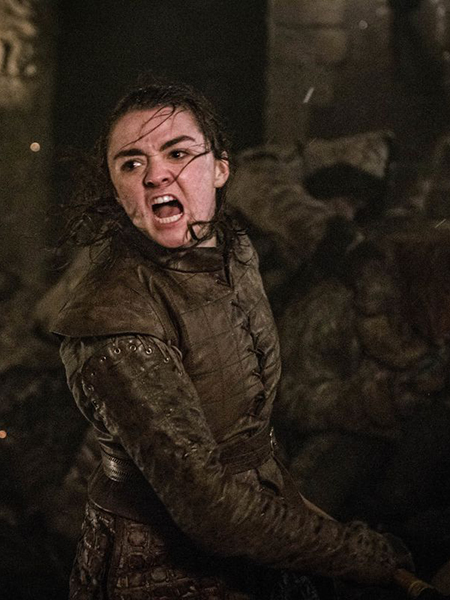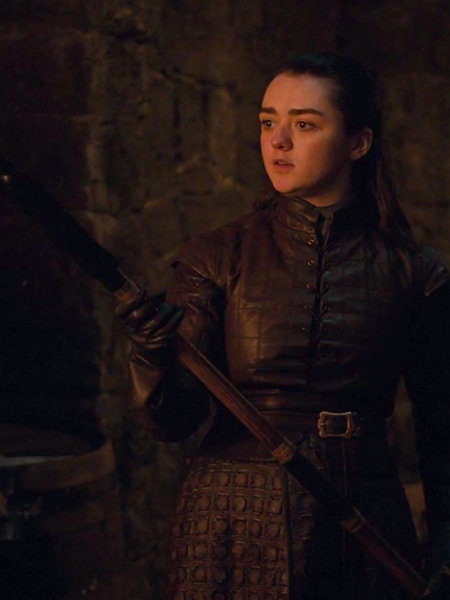 La plus grandes des héroïnes
Arya est ici représentée telle qu'elle est dans le fameux épisode de la bataille contre l'armée du Night King. Elle porte un pantalon marron avec des bottes plates assorties ainsi qu'une tunique en cuir qui fait office d'armure légère pour lui laisser une certaine liberté de mouvements. Elle tient dans ses mains une lance à deux pointes faite pour elle par Gendry et se tient prête au combat. Enfin, au niveau de la tête, on retrouve ses cheveux mi-longs retenus en arrière à la façon de Jon Snow.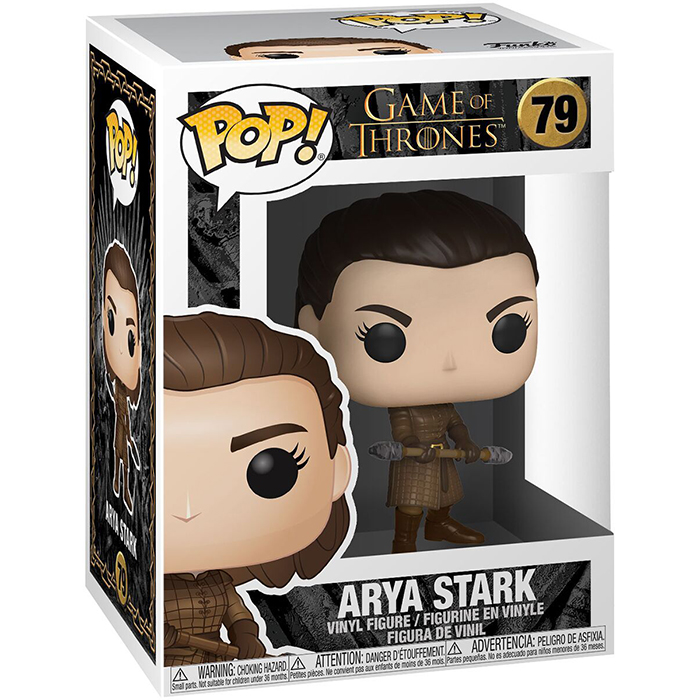 La figurine Funko Pop Arya Stark with spear (Game Of Thrones) vous intéresse ?

Vérifier la disponibilité sur

Trouvable également ici :

13.90 €
Voir l'offre