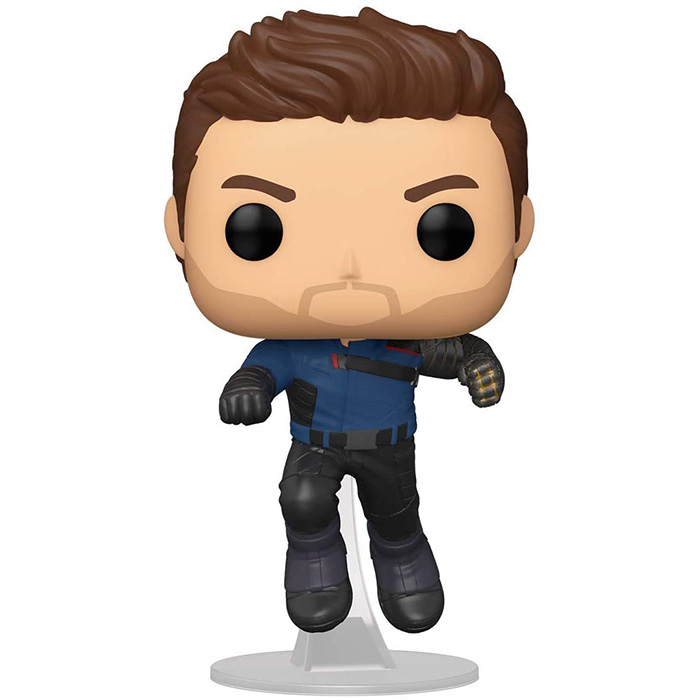 Figurine Winter Soldier (The Falcon And The Winter Soldier)
La figurine Funko Pop Winter Soldier (The Falcon And The Winter Soldier) vous intéresse ?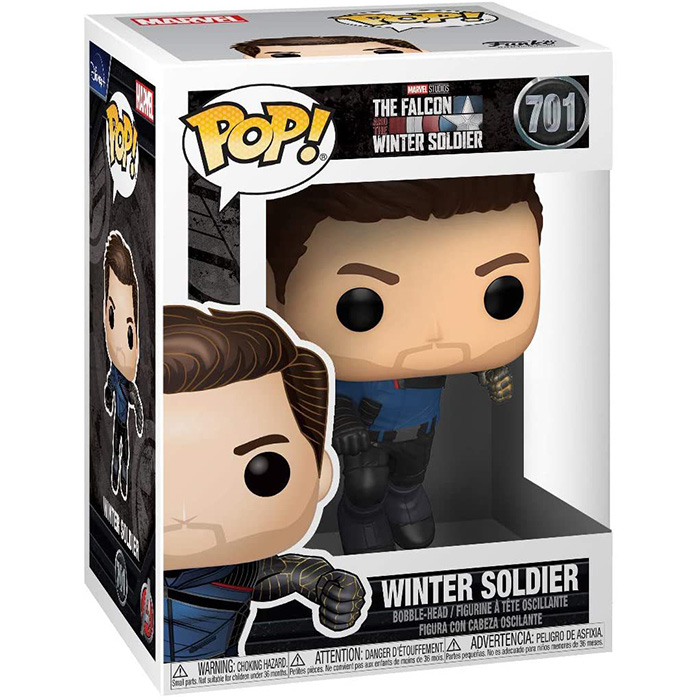 Vérifier la disponibilité sur

En mission de rédemption
Winter Soldier, de son vrai nom Bucky Barnes, est un des deux héros de la série Marvel The Falcon and the Winter Soldier. Bucky était un ami de Steve Rogers qui fut laissé pour mort pendant la seconde guerre mondiale. Mais il fut récupéré par Hydra qui en fit un super soldat assassin qu'ils conditionnèrent à ne répondre qu'à leurs ordres et qu'ils ressortaient régulièrement avant de le recryogéniser, ce qui explique qu'il est arrivé jusqu'au 21ème siècle sans avoir vieilli. Quand Steve le retrouva, il parvint à le déprogrammer, notamment à l'aide du roi du Wakanda. Dans la série, Bucky essaie de reprendre une vie normale après avoir été pardonné de tous ses crimes. Il est en thérapie et tente de réparer tout le mal qu'il a fait malgré lui. Mais c'est alors que Sam Wilson, l'autre grand ami de Steve Rogers, vient le chercher pour l'aider à retrouver les nouveaux super-soldats qui sèment le chaos dans le monde depuis le retour de toutes les personnes disparues pendant cinq ans.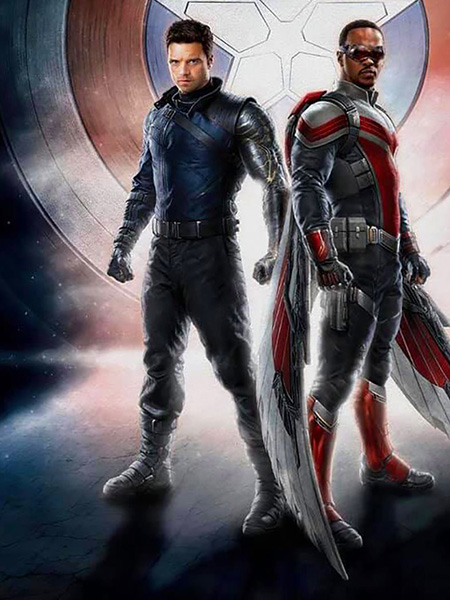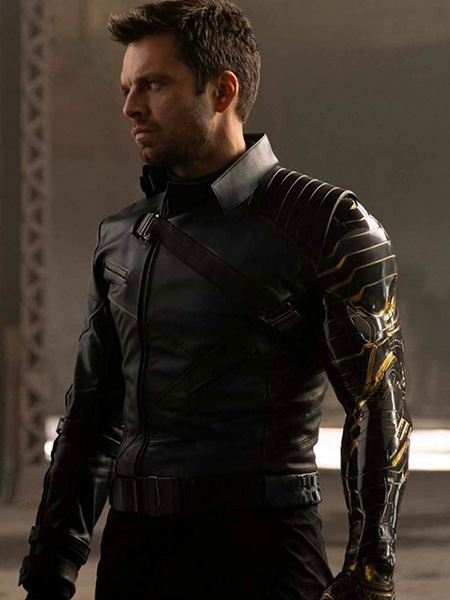 Le soldat de l'hiver
Winter Soldier est ici représenté en train de courir comme on peut le voir pendant le deuxième épisode lorsqu'il poursuit le camion dans lequel se sont enfui les nouveaux super soldats. Il porte un pantalon noir avec une veste bleue. D'un côté il porte un gant noir et de l'autre on peut voir son bras bionique dont le poing est serré, prêt à attaquer. Au niveau de la tête, on retrouve ses cheveux bruns coiffés en pics sur le dessus de la tête ainsi que son léger bouc.