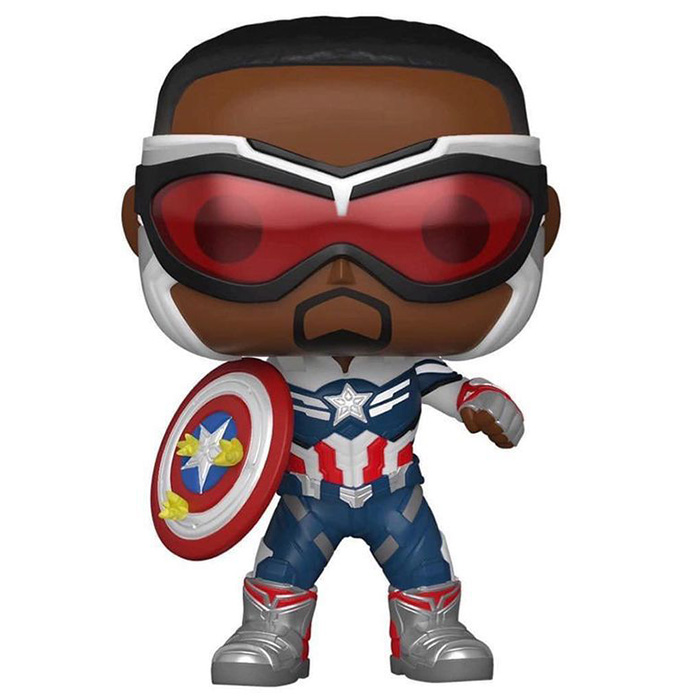 Figurine Captain America combat (The Falcon And The Winter Soldier)
La figurine Funko Pop Captain America combat (The Falcon And The Winter Soldier) vous intéresse ?

Vérifier la disponibilité sur

Sam Wilson devient Captain America
Sam Wilson est l'un des deux héros de la série The Falcon and the Winter Soldier. C'était un ancien militaire rencontré par Steve Rogers dans le second film Captain America avec qui il devint très ami et qui finit par rejoindre les Avengers, se servant de son armure équipée d'ailes mécaniques lui permettant de voler aussi facilement qu'Iron Man. Quand Steve Rogers décida de rester dans le passé, il donne le bouclier de Captain America à Sam. Mais, au début de la série, il décide de le rendre au gouvernement, ne se sentant pas la légitimité de devenir Captain America. Il continue les missions pour le gouvernement et va se retrouver à faire équipe avec Bucky Barnes pour enquêter sur les flagsmashers et comment ils ont obtenu le serum des super-soldats. A la fin, quand John Walker, l'homme à qui le gouvernement avait confié le bouclier, ne se montre pas à la hauteur, c'est finalement Sam qui reprend ce dernier et devient finalement Captain America.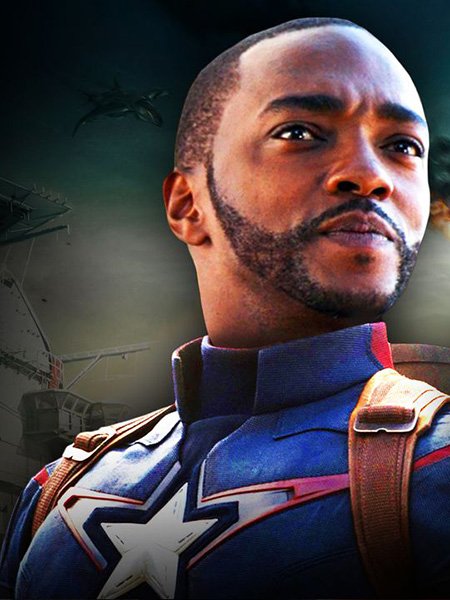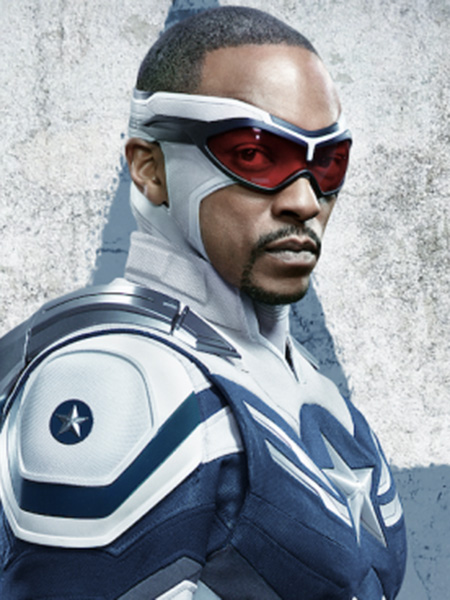 En plein combat
Sam est ici représenté avec la nouvelle tenue de Captain America qu'il porte dans le dernier épisode de la première saison. Comme celle du précédent Captain America, on retrouve les couleurs du drapeau américain mais avec cette fois moins de bleu et plus de blanc. A la place des bottes et gants en cuir marron, il les porte argentés pour aller avec l'armure lui permettant de voler. Pour cette raison, il porte toujours ses lunettes de protection rouges. Enfin, il a un poing serré et tient son bouclier dans l'autre, en train d'esquiver des balles.