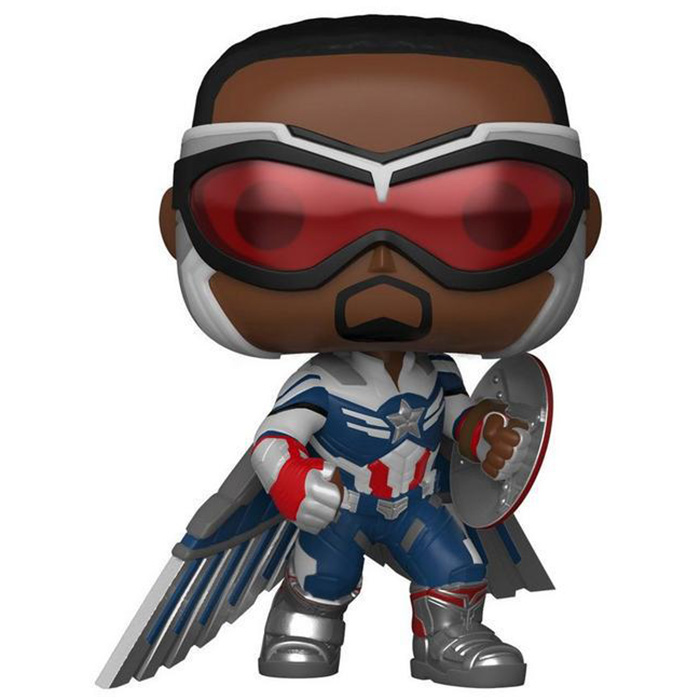 Figurine Captain America Hero Landing (The Falcon And The Winter Soldier)
La figurine Funko Pop Captain America Hero Landing (The Falcon And The Winter Soldier) vous intéresse ?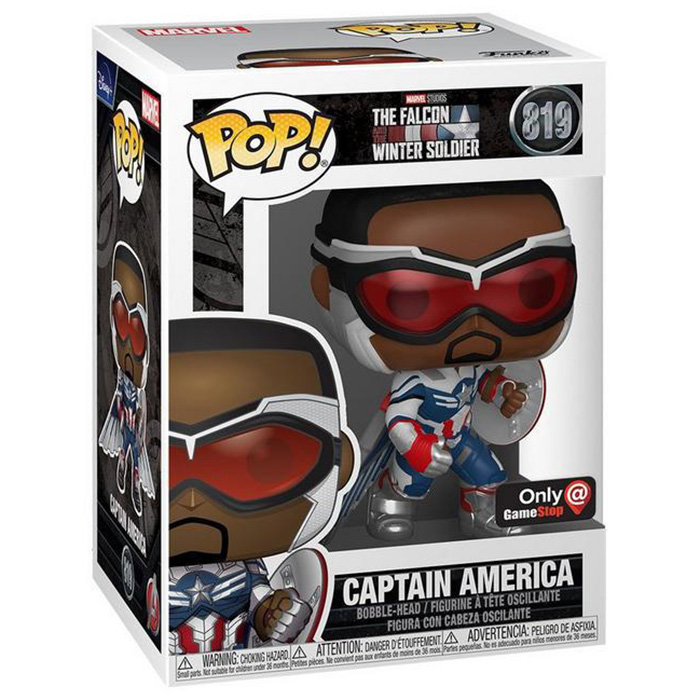 Vérifier la disponibilité sur

Une saison pour devenir Captain America
Sam Wilson est l'un des deux héros de la série The Falcon and The Winter Soldier. Il était un soldat à la retraite jusqu'à ce qu'il rencontre Steve Rogers et décide de reprendre du service auprès des Avengers. Dans cette série qui se déroule après les événements d'Avengers Endgame, Sam participe à nouveau à des missions secrètes pour le gouvernement se servant de sa fameuse combinaison ailée. Il a rendu le bouclier de Captain America que lui avait donné Steve Rogers au gouvernement, ce que Bucky Barnes, ancien ami de Steve Rogers, pense être une erreur. Ensemble, ils vont enquêter et tenter d'arrêter les flagsmashers qui ont mis leur main sur des doses de sérum de super-soldat. Mais quand débarque le nouveau Captain America désigné par le gouvernement et que son attitude est plus qu'inquiétante, Sam se rend au fur et à mesure compte qu'il n'aurait peut-être pas du rendre le bouclier. A la fin de la saison, il récupère le bouclier et accepte finalement le rôle que lui avait confié Steve Rogers.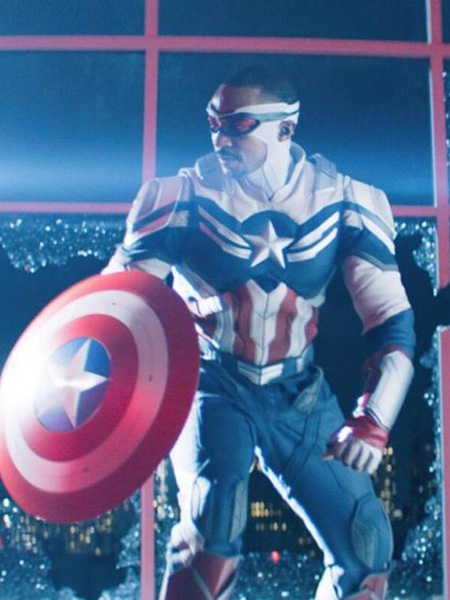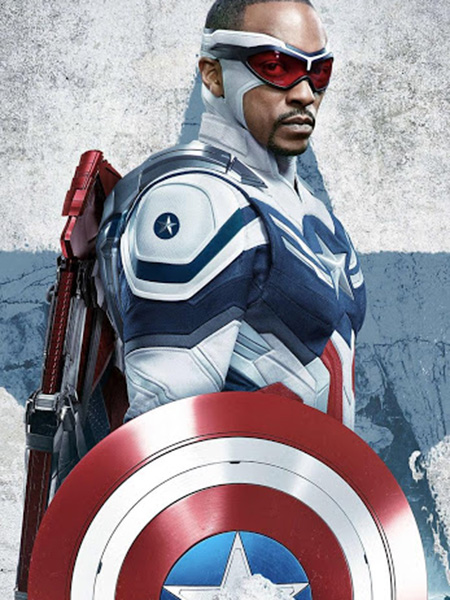 Un nouveau rôle
Sam est donc ici représenté tel qu'on le voit dans le dernier épisode de la série. Il a repris le bouclier de Captain America et a adapté son armure volante de Falcon pour devenir une nouvelle version de Captain America. Il porte une tenue toujours aux couleurs du drapeau américain mais avec plus de blanc, une ceinture rouge et blanche et une étoile sur le torse. Dans sa main gauche, il tient le fameux bouclier de Captain America et son autre poing est fermé, prêt à se battre. Ses ailes sont déployées vers le bas et il se tient avec les jambes fléchies comme s'il venait d'atterrir. Au niveau de la tête, on retrouve son casque gris ainsi que ses lunettes rouges qui le protègent et lui donne des informations quand il est en vol.