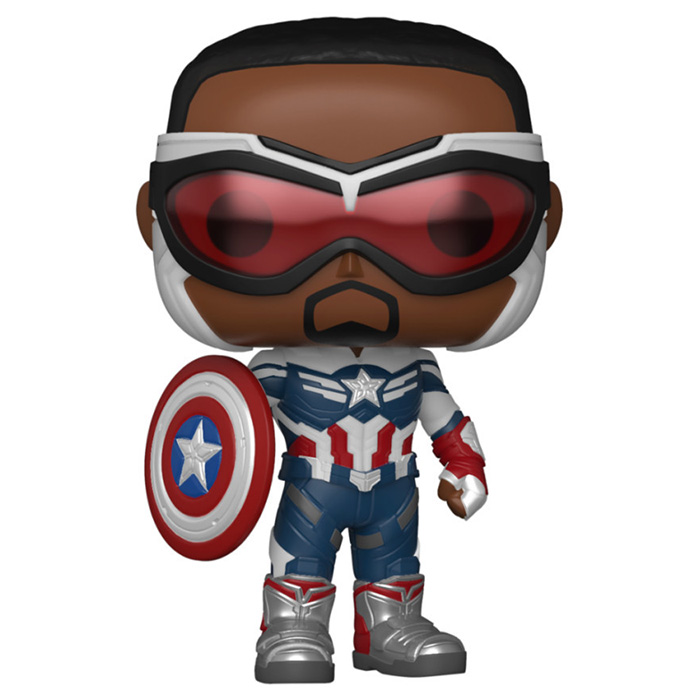 Figurine Captain America (The Falcon And The Winter Soldier)
La figurine Funko Pop Captain America (The Falcon And The Winter Soldier) vous intéresse ?
Vérifier la disponibilité sur

Le nouveau Captain America
Sam Wilson est l'un des héros de la série The Falcon and the Winter Soldier des studios Marvel. Il était un membre de l'armée qui travaillait en particulier avec une armure volante pour effectuer des opérations très dangereuses. Alors qu'il avait pris sa retraite, il devint ami avec Steve Rogers et se retrouve embarqué avec les Avengers. A la fin du film Avengers Endgame, Steve Rogers ayant décidé de rester dans le passé avec Peggy Carter, lui donne son bouclier pour qu'il devienne le nouveau Captain America. Mais Sam a du mal à accepter ce rôle et au début de la série, il le rend au gouvernement qui le donne à un autre homme. Il va alors se retrouver à faire équipe avec Bucky Barnes, le meilleur ami de Steve Rogers avec qui il avait toujours eu une relation compliquée, afin de trouver et stopper les "flagsmashers", ce groupe qui veut abolir les frontières, tel que c'était le cas pendant les cinq ans où la moitié de la population avait disparu. A la fin de la première saison, Sam récupère le bouclier et devient enfin Captain America.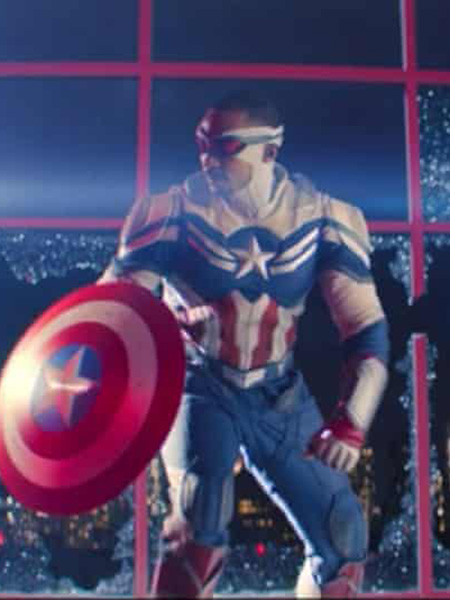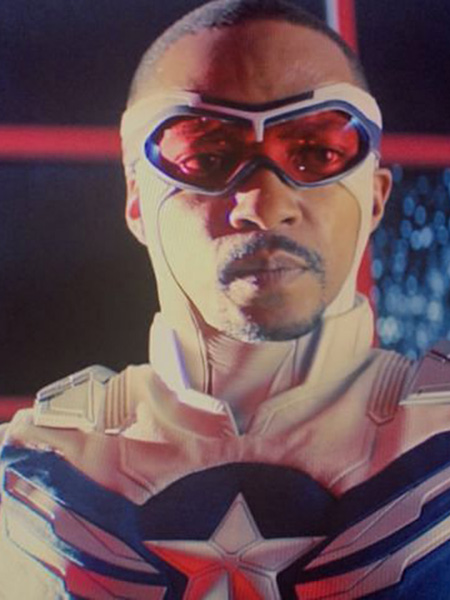 Toujours les couleurs de l'Amérique
Sam est ici représenté avec la tenue de Captain America qu'il porte dans le dernier épisode de la première saison. Cette tenue est proche de celle de Steve Rogers, dans des tons de bleu, blanc et rouge avec une étoile sur la poitrine mais avec plus de blanc et des bottes argentées. Il tient bien sûr son bouclier dans sa main droite et enfin, comme il porte toujours son armure avec des ailes, il continue de porter ses lunettes de protection rouges.