Figurine US Agent (The Falcon And The Winter Soldier)
La figurine Funko Pop US Agent (The Falcon And The Winter Soldier) vous intéresse ?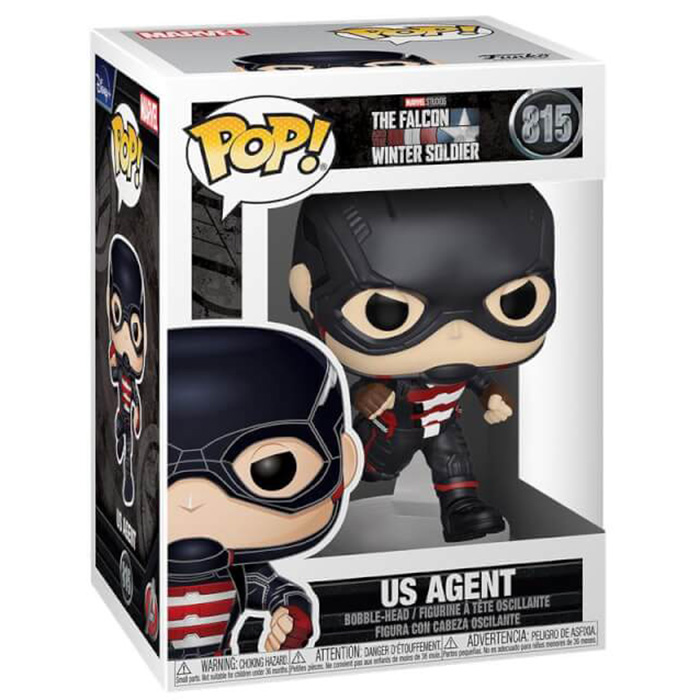 Vérifier la disponibilité sur

Le côté sombre de Captain America
US Agent est la nouvelle identité qu'assume John Walker à la fin de la première saison de la série The Falcon and The Winter Soldier. Au début de la saison, Sam Wilson, à qui Steve Rogers avait confié le bouclier de Captain America, l'a rendu au gouvernement, ne souhaitant pas devenir Captain America. Il fut alors donné à John Walker, un soldat américain très décoré afin qu'il représenté ce fameux héros dans ces temps troublés suivant le fameux snap de Thanos. Il va poursuivre les fameux flagsmashers qui veulent abolir les frontières comme c'était le cas pendant le snap. Alors que Sam Wilson et Bucky tente de les arrêter avec le moins de violence possible, John Walker commence à prendre la grosse tête tout en ressentant de la frustration de ne pas être pris au sérieux. Il finit par prendre du super-sérum volé aux flagsmashers et tue violemment l'un d'eux. Le gouvernement lui reprend son bouclier et le renvoie de l'armée. Il est alors contacté par une organisation secrète qui lui propose de travailler pour eux et il devient alors US Agent.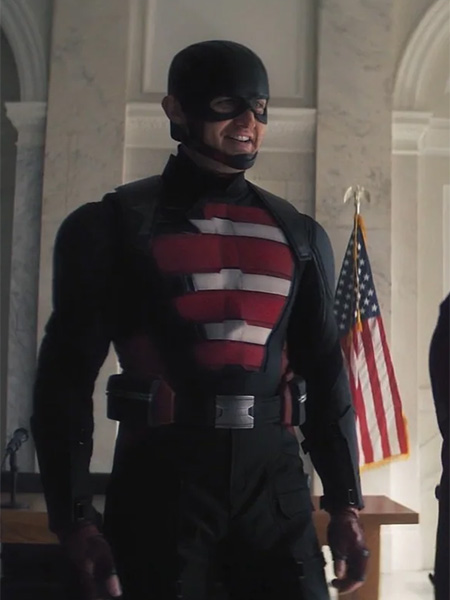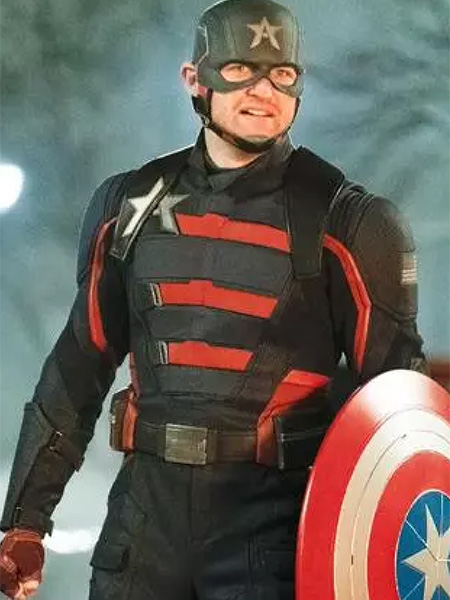 Captain America en noir
Pour ce nouveau personnage, Funko l'a représenté en train de courir et portant son nouveau costume de US Agent. Il est assez proche de celui de Captain America avec des bandes blanches et rouges sur la poitrine et une sorte de cagoule sur la tête, mais la majeure partie du costume est noire au lieu d'être bleue. Il porte aussi les gants marrons de Captain America et tend son poing vers l'avant.