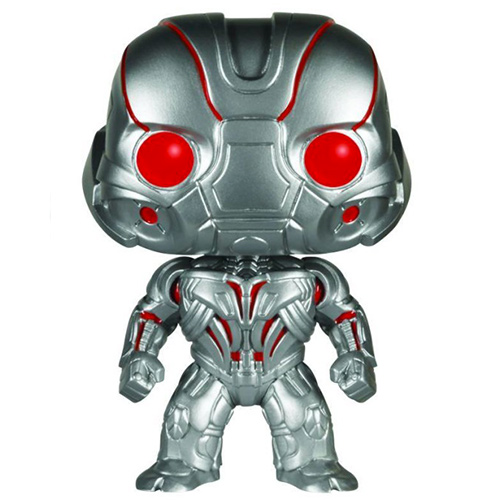 Figurine Ultron (Avengers Age Of Ultron)
La figurine Funko Pop Ultron (Avengers Age Of Ultron) vous intéresse ?

Vérifier la disponibilité sur

La création qui tourne mal
Ultron est l'un des personnages principaux du film "Avengers Age Of Ultron" des studios Marvel. Au début du film, l'équipe des Avengers démantèle le laboratoire de recherche du scientifique nazi Baron Strucker. Cela leur permet de récupérer le sceptre magique de Loki qui avait disparu depuis les évènements du premier film. Le milliardaire Tony Stark pense pouvoir s'en servir pour développer une intelligence artificielle qui serait alors le moyen de défense ultime de la planète. Mais son invention se retourne contre lui lorsqu'Ultron prend possession de l'un de ses robots, puis se répand partout sur Terre grâce à internet. Sa mission originale était de protéger la Terre. Malheureusement Ultron pense que le seul moyen est de faire évoluer sa population, et pour ça une extinction massive lui semble la méthode la plus efficace. Les Avengers devront donc trouver un moyen de l'en empêcher avant qu'il réalise ses plans. Bien qu'il soit un robot, Ultron a été créé par Tony Stark et on peut donc retrouver chez lui un certain sens de l'humour qui rend le personnage assez surprenant.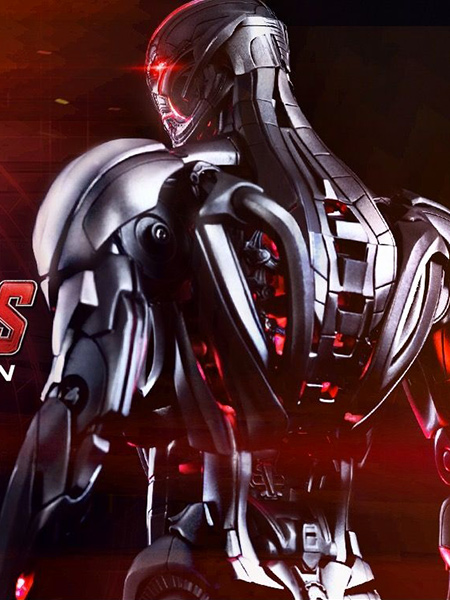 Le robot nouvelle génération
Lorsqu'Ultron prend vie, il décide d'abord d'assembler un robot avec ce qu'il trouve dans l'atelier de Tony Stark pour avoir une forme physique. Cette première forme est très rudimentaire et sera vite détruite par Iron Man, le demi dieu Thor et les autres Avengers réunis à ce moment là chez Tony Stark. Mais il ne tardera pas à se créer une nouvelle forme bien plus imposante et solide puisque créée avec le même métal que le bouclier du super-héros Captain America. C'est donc cette version qu'a choisi Funko. Ultron est constitué principalement de métal argenté mat dont la texture a bien été reproduite sur cette figurine. Son design et l'assemblage des différents éléments qui le constituent sont assez complexes, mais cela a encore été plutôt bien reproduit sur la figurine. Au travers du métal on peut voir une lueur rouge correspondant à sa source d'énergie mais qui lui donne surtout ce côté malfaisant. Au niveau de la tête, Funko a respecté les proportions habituelles de ses figurines, mais on retrouve tout de même ces sortes d'excroissances sur les côtés. Et bien sûr, ils lui ont cette fois donné des yeux rouges pour compléter son style de super vilain !