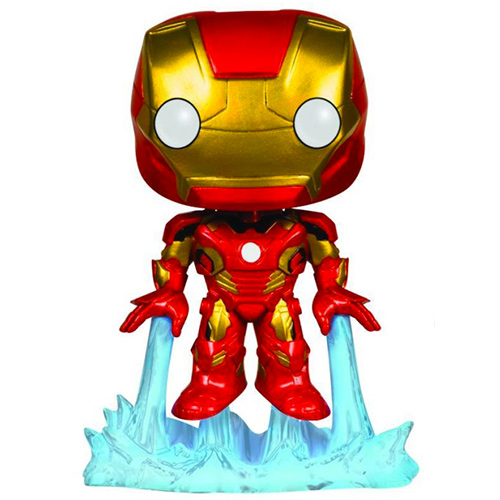 Figurine Iron Man Mark 43 (Avengers Age Of Ultron)
La figurine Funko Pop Iron Man Mark 43 (Avengers Age Of Ultron) vous intéresse ?
Vérifier la disponibilité sur

Le retour d'Iron Man
Iron Man est un avatar de Tony Stark, l'un des personnages principaux du film Avengers : Age Of Ultron mais aussi avant ça des films Iron Man 1, 2 et 3 et Avengers (tous inspirés des comics de Marvel du même nom). Dans le premier film Tony Stark est un génie milliardaire, marchand d'armes à la tête de Stark Industries. Suite à son enlèvement par des terroristes, il crée en secret une armure pour s'échapper. Celle-ci lui permet notamment de voler et d'acquérir une force surhumaine. Rentré chez lui, il la perfectionne et devient alors Iron Man, un justicier au service de la paix. Il continuera ainsi dans les films suivants, en s'alliant notamment à d'autre super héros comme Captain America, Hulk ou Thor dans Avengers. A la fin d'Iron Man 3, il décidera pourtant d'arrêter de risquer sa vie en endossant le costume d'Iron Man. Dans Avengers : Age Of Ultron, Tony Stark a créé un robot (Ultron) possédant sa propre intelligence artificielle, afin de sauvegarder la paix. Mais son invention se retournera contre lui le robot décidera d'éradiquer la race humaine. Encore une fois, il devra endosser l'armure d'Iron Man et s'allier avec les autres Avengers pour combattre cette terrible menace.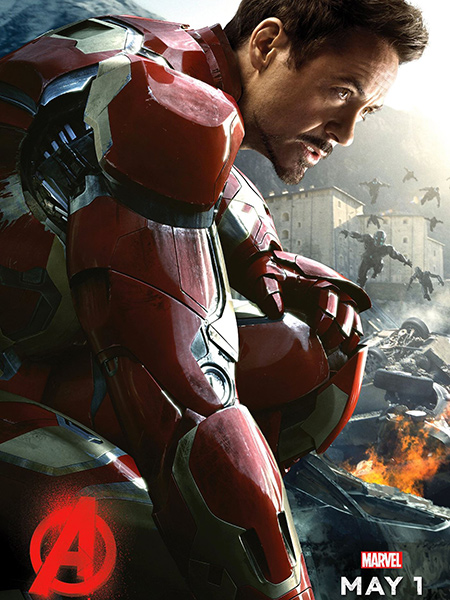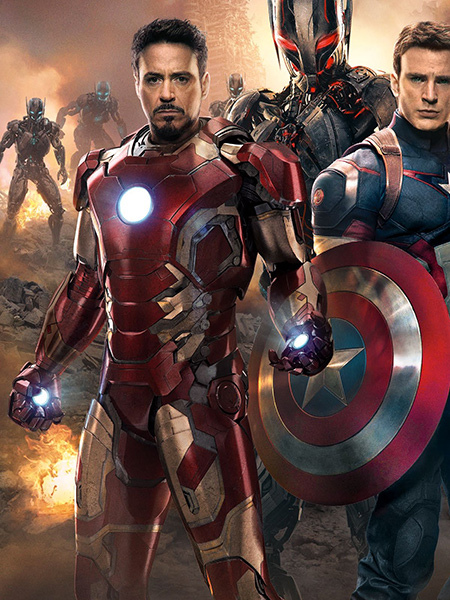 Une toute nouvelle armure
C'est donc dans sa toute nouvelle armure re-créée pour Avengers : Age Of Ultron que Tony Stark est représenté. En effet à la fin d'Iron Man 3, Tony Stark détruit toutes ses armures et bien qu'elle diffère assez peu des précédentes c'est une toute nouvelle armure qu'il porte dans le dernier film des studios Marvel. On retrouve bien sûr les couleurs rouge et or caractéristiques du personnage aussi bien dans les films que les comics. Tous les détails de l'armure sont assez finement représentés et l'aspect métallique est plutôt bien rendu. Au niveau du visage, Funko a respecté la forme habituelle des figurines pop! tout en représentant assez fidèlement les détails de son casque. En revanche, exceptionnellement, ses yeux ne sont pas noirs mais blancs pour rester fidèle aux yeux lumineux de l'armure. Enfin, si jusque là les figurines Iron Man arboraient toutes la même position neutre, celle-ci se démarque des autre. En effet, ici Iron Man fait démonstration de ses nouveaux propulseurs projetant une sorte de fumée bleu. Ce détail est particulièrement réussi et donnera une bonne raison d'acheter cette nouvelle version du personnage.