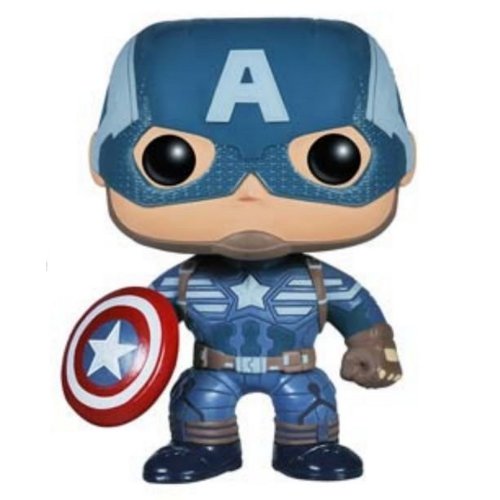 Figurine Captain America (Captain America TWS)
La figurine Funko Pop Captain America (Captain America TWS) vous intéresse ?
Vérifier la disponibilité sur

Captain America, le premier des Avengers
Captain America, de son vrai nom Capitaine Steve Rogers, est le personnage principal des films inspirés des bandes dessinés de Marvel du même nom. Il fait sa première apparition dans le film "Captain America : The First Avenger". Pendant la seconde guerre mondiale, le jeune Steve Rogers essaie de s'engager dans l'armée. Après avoir été recalé à plusieurs reprises à cause de sa condition physique, on lui propose de s'enrôler dans un programme très spécial de l'armée. Cette expérience scientifique décuplera sa taille, sa force physique, sa vitesse, sa résistance et son espérance de vie. Il vaincra Hydra, une organisation au sein des nazis qui souhaitait créer des êtres surhumains grâce à une technologie extra-terrestre et éradiquer la race humaine. A la fin du film il se retrouve piégé dans la glace, il est retrouvé et réanimé à notre époque pour se battre entre autres aux côtés d'Iron Man, Thor et Hulk contre l'armée Chitauri. Dans Captain America TWS, il a intégré le SHIELD de Nick Fury, mais il semblerait qu'Hydra ne soit pas aussi mort qu'il l'avait cru.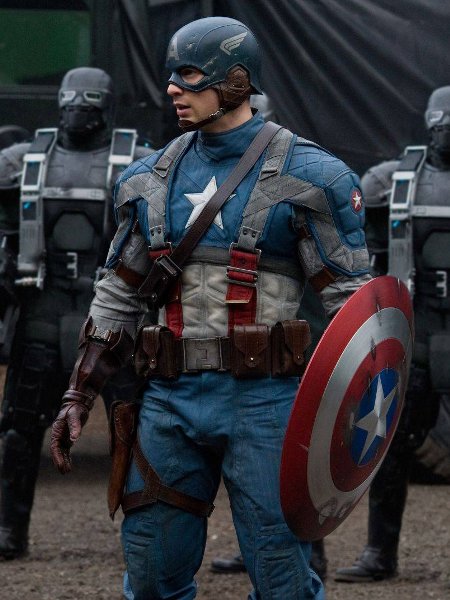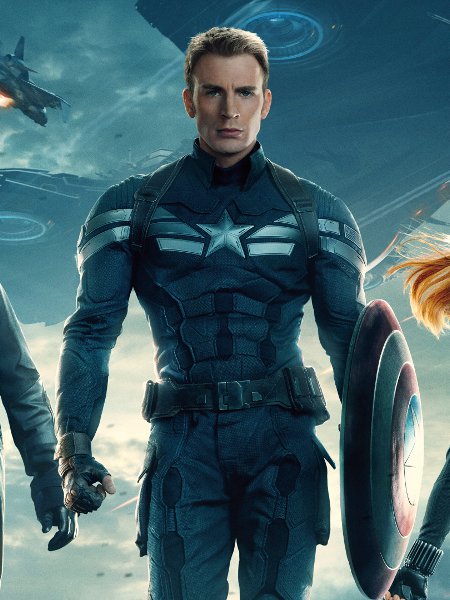 Un Captain America plus sombre
Sur cette figurine, c'est bien la version "Captain America The Winter Soldier" du personnage qui est représenté. Bien que son costume reste toujours dans la thématique drapeau américain, il évolue sensiblement entre les films, et la figurine respecte bien ces différences. Dans le premier film le costume est dans une dominante de bleu avec quelques touches de rouge, une étoile blanche sur le torse et un A sur son casque. Dans Avengers, le costume n'évolue quasiment pas, en revanche dans Captain America TWS, le bleu devient beaucoup plus sombre et moins vif, presque noir. Cela le rend plus moderne mais ce changement est aussi symbolique de la perte de foi et de confiance du personnage dans le SHIELD et son gouvernement. Les bandes blanches sur le torse ainsi que les sangles marrons et l'absence de rouge sur le costume sont bien représentés. S'il y a bien un élément qui ne change pas dans sa panoplie c'est son fameux bouclier. En revanche, il semblerait que Funko ait fait de Steve Rogers un gaucher puisqu'il porte son bouclier sur le bras droit alors que dans les films il le porte sur le bras gauche.