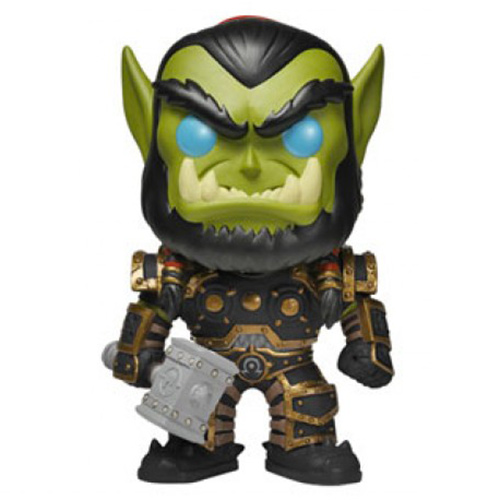 Figurine Thrall (World Of Warcraft)
L'orc chaman
Thrall est un personnage du jeu vidéo en ligne massivement multi-joueurs World Of Warcraft. Il était aussi un des personnages principaux des jeux vidéos Warcraft 1, 2 et 3 se déroulant dans le même monde que World Of Warcraft. Thrall est un orc qui fût élevé par des humains. En effet, suite à l'assassinat de ses père alors qu'il est encore bébé, il est abandonné dans la forêt. Il est alors trouvé par Blackmoore qui décide de l'adopter pour plus tard en faire un gladiateur, puis le chef d'une armée. Après avoir perdu son premier combat depuis des années, il est battu par les soldats de Blackmoore et décide alors de s'enfuir. Il rejoint le clan de ses parents et apprend les traditions de son peuple. Bien qu'étant un orc, il sera cependant amené à s'allier à nouveau avec les humains et les elfes de la nuit pour combattre la terrible Légion Ardente.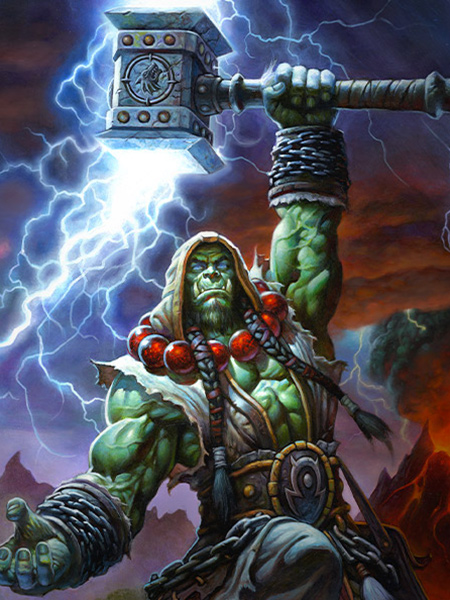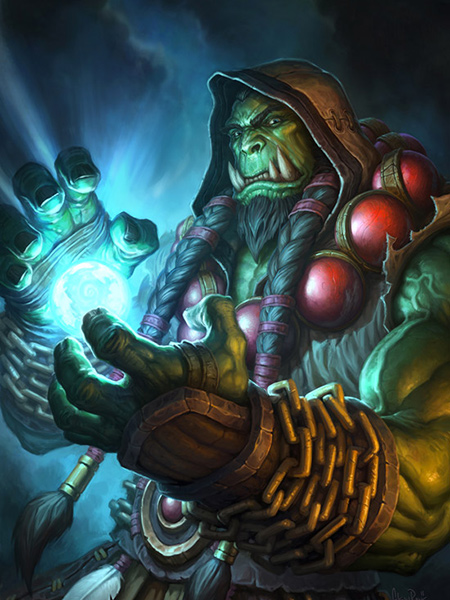 L'orc aux yeux bleus
Thrall est ici représenté en armure de combat noire aux jolis détails dorés comme on peut le voir sur certaines illustrations du jeu. Afin de respecter le physique si particulier des orcs du jeu, Funko a un peu dévié de la forme habituelle des visages de ses personnages. On retrouve donc d'abord cette peau verte. Ensuite on peut voir son impressionnante mâchoire et sa bouche dont dépassent de longs crocs. Son arcade sourcilière est mise en relief pour accentuer l'aspect féroce du personnage et Funko n'a pas oublié la particularité du personnage qui est d'avoir les yeux bleus alors tous les autres orcs les ont rouges. Enfin, Funko a aussi finement représenté ses oreilles en pointe ainsi que ses longues tresses de chaman.