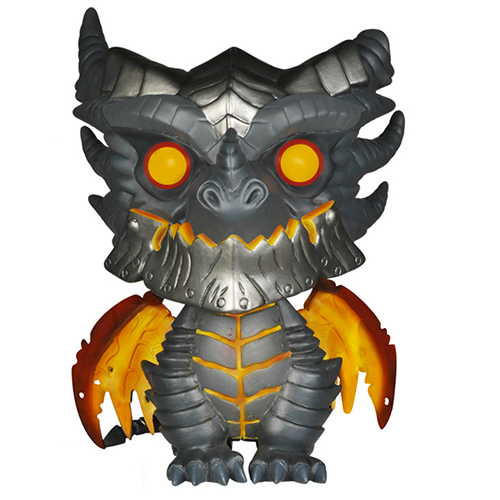 Figurine DeathWing (World Of Warcraft)
La figurine Funko Pop de DeathWing (World Of Warcraft) vous intéresse ?

Vérifier la disponibilité sur

Les ailes de la mort
DeathWing est un personnage important de World Of Warcraft, le fameux jeu de rôle en ligne massivement multi-joueurs des studios Blizzard. Ce jeu voit deux factions s'opposer. L'alliance est composée des humains, des nains, des elfes de la nuit, des gnomes, des draeneï et des worgen alors que la Horde est composée des trolls, des orcs, des gobelins, des elfes de sang, des tauren et des mort-vivants. Chaque personnage se verra donner des quêtes différentes par des personnages du jeu selon son camp et sa race. DeathWing est un dragon et le personnage central de l'histoire de la troisième extension du jeu : Cataclysm. Son nom était au départ Neltharion et il fût choisi pour être l'un des cinq dragons qui veilleraient sur le continent d'Azeroth. Il utilisa alors son pouvoir pour forger des montagnes et des rivières pour le bénéfice des peuples mortels. Mais son esprit devint malade quand il commença à entendre les voix des anciens dieux lui disant qu'il pourrait avoir un pouvoir sans pareil. Après avoir causé beaucoup de destructions, il est enfermé à DeepHolm. Au début de l'extension Cataclysm, il s'échappe et sème la destruction dans Azeroth. De nombreuses zones et villes du jeu vont alors être détruites, certaines seront inondés, ce qui permettra de redécouvrir le jeu sous un nouveau jour.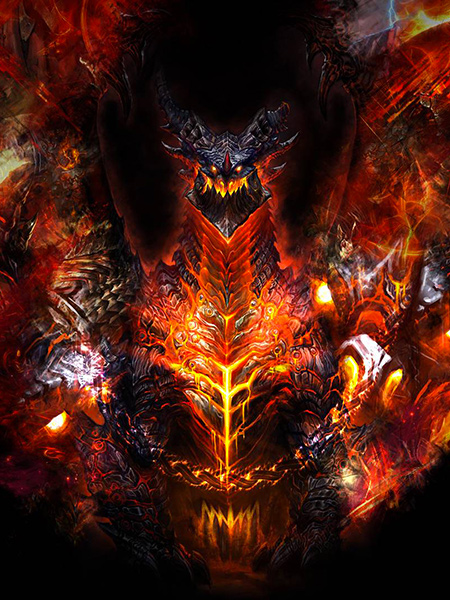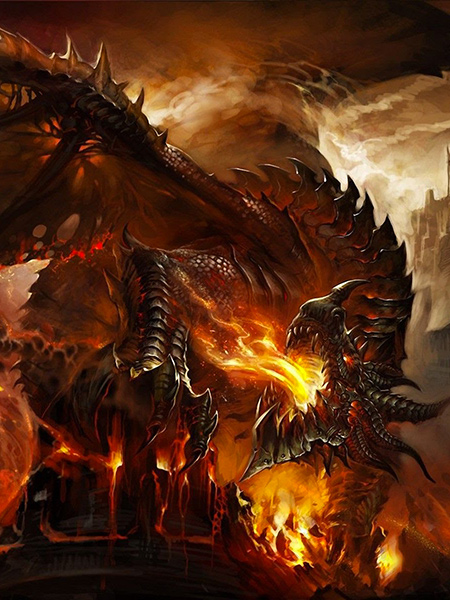 Une figurine à la hauteur du personnage
DeathWing étant un dragon d'une taille incommensurable, Funko a logiquement décidé d'en faire, comme celle de Smaug du Hobbit, une figurine de 15 cm au lieu des 10 cm habituels. Comme on peut le voir, DeathWing est un dragon gris et Funko a particulièrement bien rendu le fait qu'on peut voir le feu à l'intérieur de lui à travers sa peau. Evidemment, Funko a aussi du dévier de la forme habituel des têtes de ses figurines pour bien reproduire la tête du dragon. On retrouve donc bien ses cornes, ses machoires acérées, ses yeux jaunes et encore une fois cette effet de feu intérieur. Seules ses ailes manquent un peu d'ampleur mais elles restent plutôt joliment reproduites.
La figurine Funko Pop de DeathWing (World Of Warcraft) vous intéresse ?

Vérifier la disponibilité sur