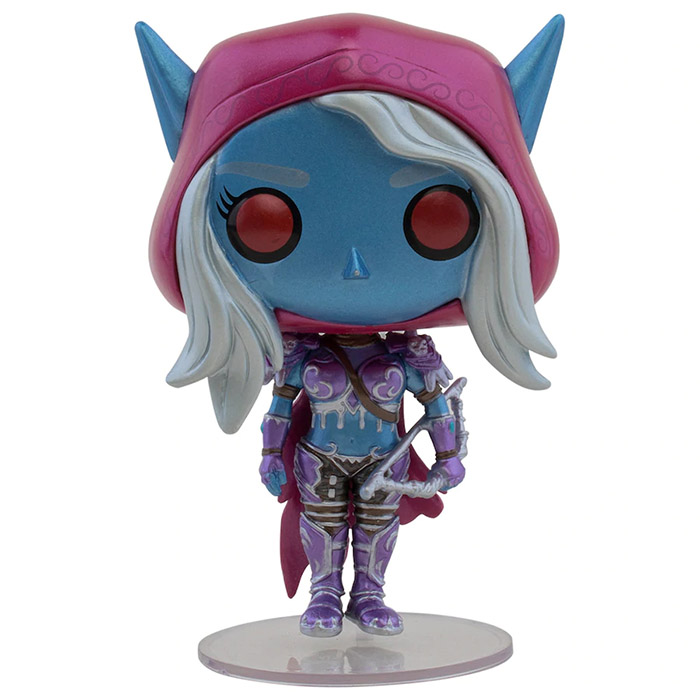 Figurine Sylvanas metallic (World Of Warcraft)
La figurine Funko Pop Sylvanas metallic (World Of Warcraft) vous intéresse ?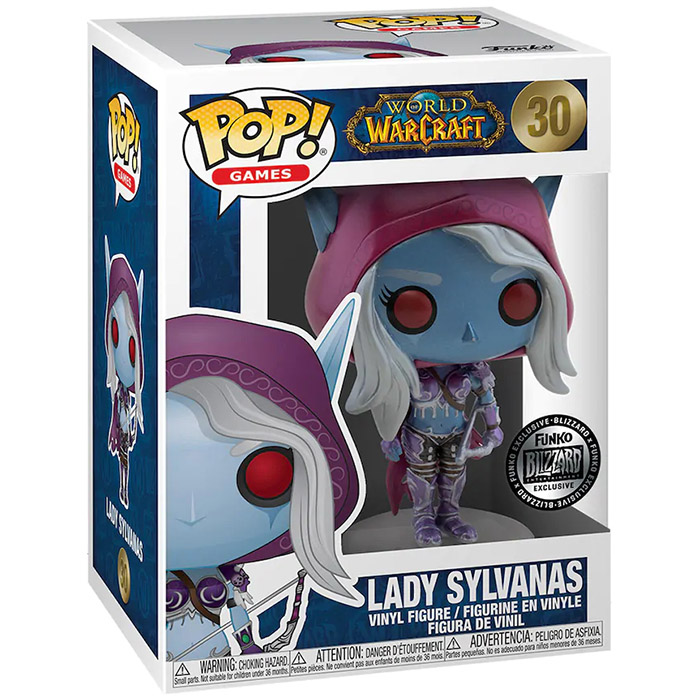 Vérifier la disponibilité sur

Une elfe maudite
Sylvanas est l'un des personnages au destin le plus tragique dans le jeu vidéo massivement multi-joueurs World of Warcraft. C'était au départ une elfe et l'une des plus grandes guerrières de la ville de Lune d'Argent. Quand le terrible Roi Liche attaqua la ville il y a des centaines d'années, elle se battit de son mieux mais la ville tomba tout de même entre les mains du roi. Il prit son âme pour la punir et la garda à ses côtés en tant que mort-vivante. Elle parvint tout de même à se défaire de son emprise des années plus tard mais elle n'avait plus sa place parmi les elfes. Elle fonda alors sa propre ville, la ville sous-terraine de Fossoyeuse.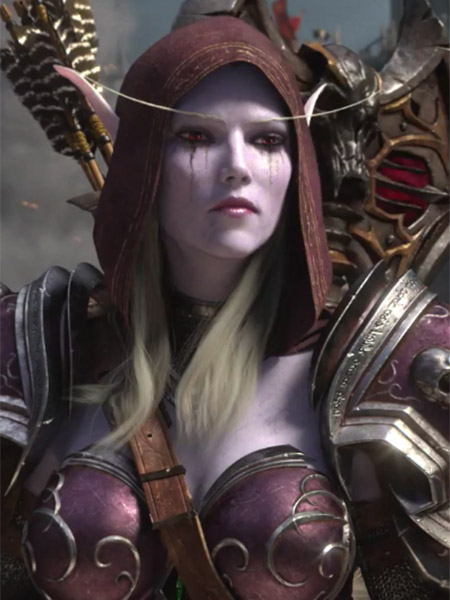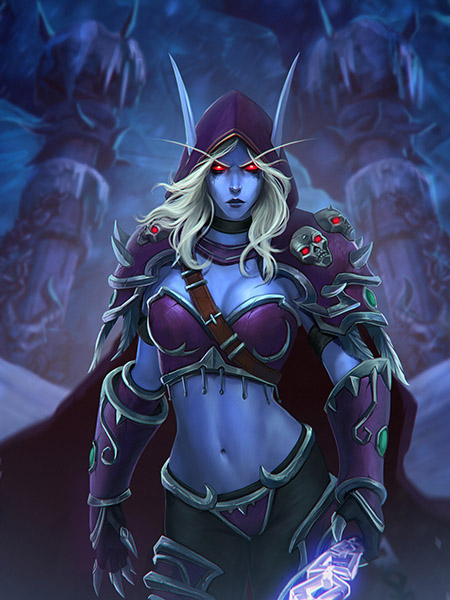 Une guerrière de légende
Pour cette figurine exclusive au Blizzard Store, Sylvanas a ici été représentée en version métallique. Le moule est le même que la première version du personnage mais la peinture a été améliorée et des détails ont été ajoutés. Elle porte toujours cette armure violette laissant voir son ventre et ses bras d'une couleur bleue. L'armure est décorée de motifs d'inspiration celtique que l'on retrouve aussi sur sa capuche rouge. La peau de son visage est bleue et ses yeux sont rouges. Ses oreilles sont pointues et ses cheveux sont blancs. Enfin, elle tient un arc dans son bras gauche.