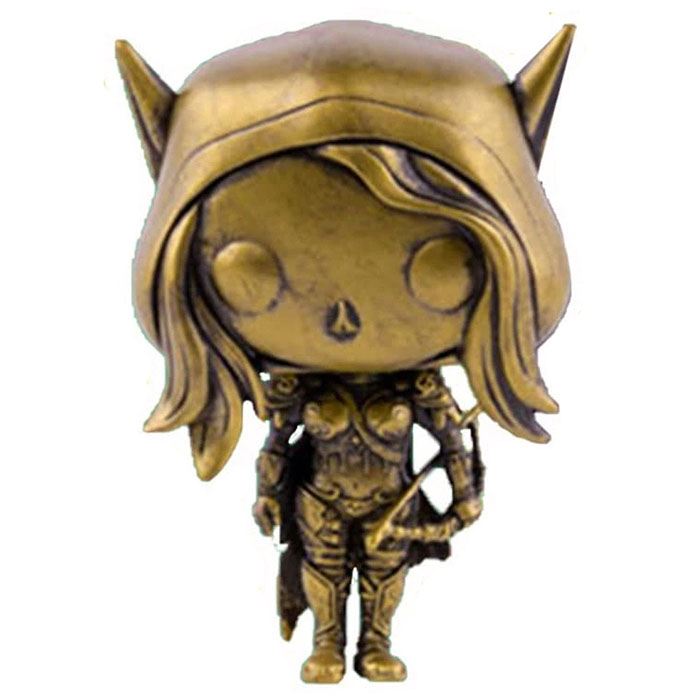 Figurine Sylvanas Gold (World Of Warcraft)
La figurine Funko Pop Sylvanas Gold (World Of Warcraft) vous intéresse ?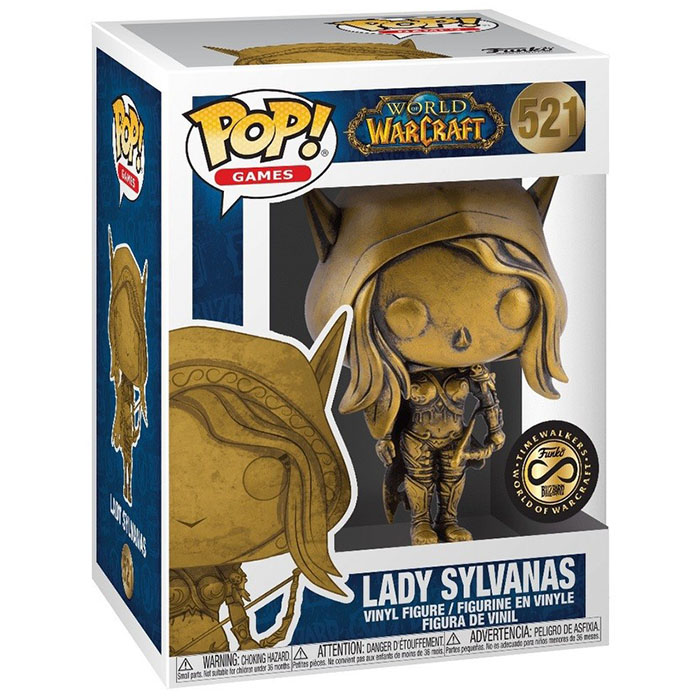 Vérifier la disponibilité sur

Un destin tragique
Sylvanas est un personnage important de l'histoire du jeu en ligne massivement multi-joueurs World Of Warcraft, plus particulièrement de l'extension Wrath Of The Lich King. Elle était une haute elfe qui se battit pour protéger la ville de Lune D'Argent quand le roi Liche attaqua mais malgré tout, elle perdit la bataille. Pour la punir, le roi Liche lui prit son âme pour en faire une morte-vivante et la garder à ses côtés, celle-ci étant une puissante guerrière. Quand le roi Liche commença à perdre du pouvoir, elle en profita pour se libérer mais ne rejoint pas les elfes et créa sa propre faction de morts-vivants et la ville sous-terraine de Fossoyeuse. Elle finit donc aussi par rejoindre la Horde.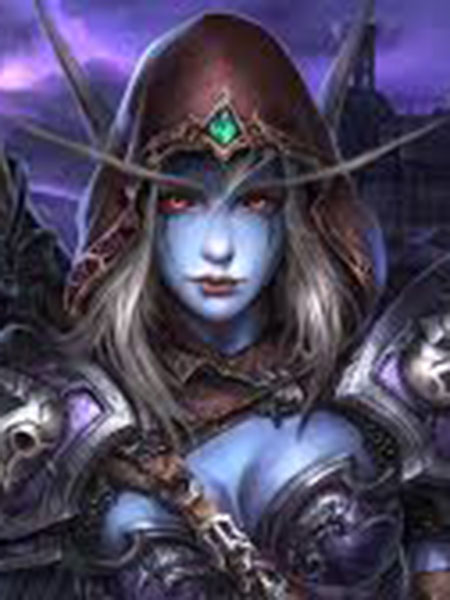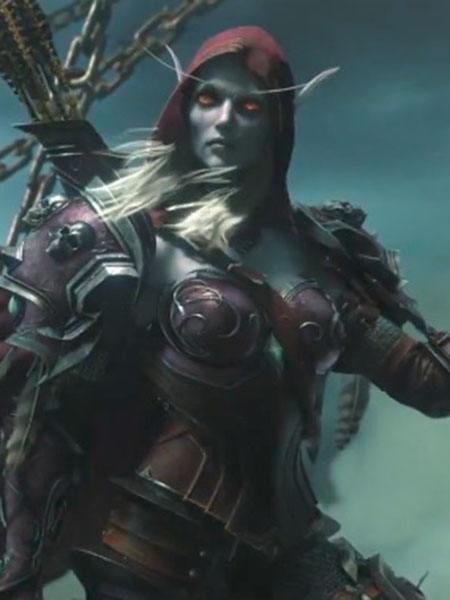 Un personnage de légende
Pour cette figurine exclusive, Sylvanas est ici représentée en version complètement dorée. On retrouve cette tenue aux nombreux détails brodés et parties métalliques très fines typiques des elfes. C'est un pantalon à la taille très basse et une armure au niveau de la poitrine qui dévoile son ventre. Elle porte aussi de grosses bottes en métal. Au niveau des bras, elle porte des armures et tient dans sa main gauche un arc. Au niveau de la tête, on retrouve ses longs cheveux dépassant de sa capuche ainsi que ses deux oreilles pointues d'elfe.