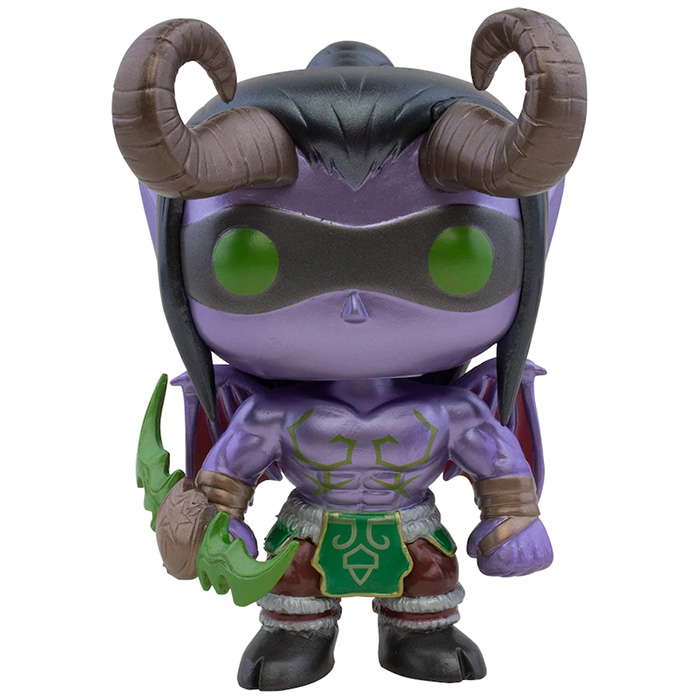 Figurine Illidan metallic (World Of Warcraft)
La figurine Funko Pop Illidan metallic (World Of Warcraft) vous intéresse ?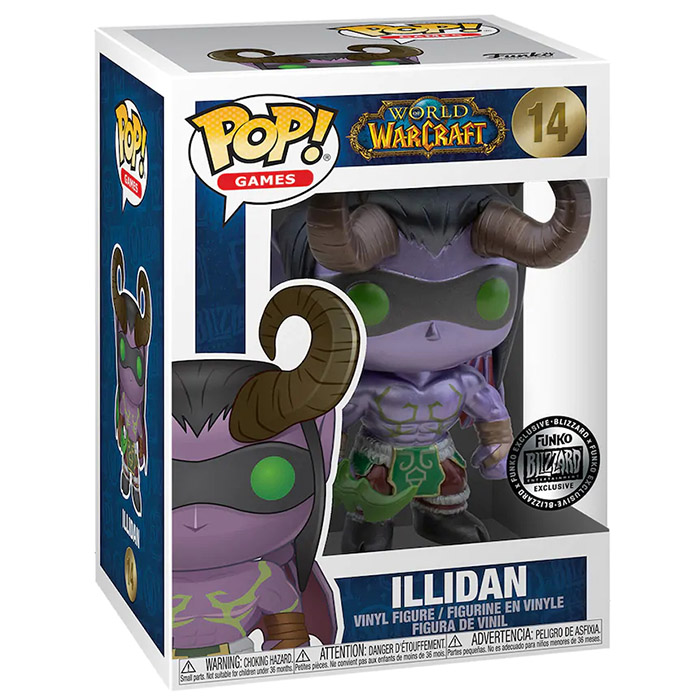 Vérifier la disponibilité sur

Un destin tragique
Illidan est un personnage important de l'univers du jeu vidéo fantastique World Of Warcraft. Illidan était au départ un elfe de la nuit. Ses yeux d'une couleur ambrée étaient normalement le signe qu'il aurait un destin exceptionnel. Mais il n'avait pas de talent pour les arts druidiques comme beaucoup d'elfes et en particulier son frère. Il se dédia alors aux aux arts arcaniques et tout ce qui a trait aux démons, et se révéla bien plus talentueux. Mais Illidan était aussi un homme jaloux et quand Tyrande, la femme qu'il aimait, choisit son frère plutôt que lui, il fit alliance avec la légion ardente. En échange de ses yeux ambrés, il reçu un pouvoir immense. Mais il fut capturé et enfermé pendant des milliers d'années. Quand Tyrande le réveilla pour lui demander son aide, il s'échappa et Gul'dan le transforma en démon quand ce dernier trouva son crâne.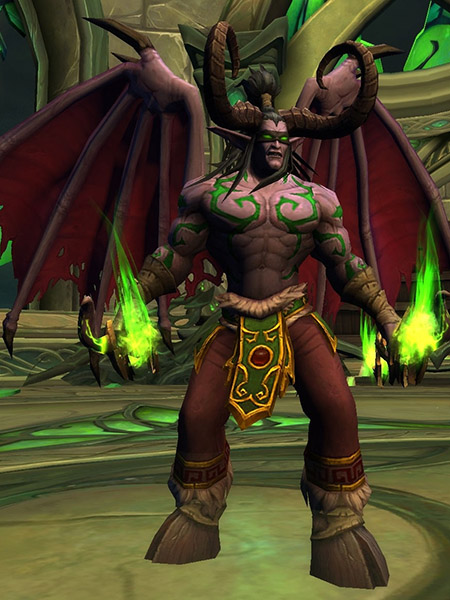 Un elfe tombé du côté obscur
Pour cette figurine exclusive au Blizzard Store, Illidan a ici été représenté en version métallique. Le moule est le même que pour la première version de ce personnage mais la peinture est métallique, avec des couleurs un peu différentes et plus détails. Son corps est violet comme le sont souvent les elfes et très musclé et il ne porte qu'un pantalon rouge avec un pagne vert. Comme il est devenu démon, on peut voir ses pattes ainsi que ses cornes de bouc et surtout les grandes ailes de chauve-souris dans le dos. Sur son torse, on peut voir des motifs verts assortis à la lame qu'il tient dans sa main ainsi qu'à ses yeux.