Figurine Sylvanas (World Of Warcraft)
La figurine Funko Pop de Sylvanas (World Of Warcraft) vous intéresse ?

Vérifier la disponibilité sur

La Haute-Elfe devenue mort vivante
Sylvanas est un personnage important de World Of Warcraft, le jeu de rôle en ligne massivement multi-joueurs des studios Blizzard. Dans ce jeu, deux factions s'opposent. D'un côté il y'a l'Alliance avec les humains, les nains, les elfes de la nuit, les gnomes, les draeneï et les worgen et de l'autre la Horde avec trolls, les orcs, les gobelins, les elfes de sang, les tauren et les mort-vivants. Sylvanas était une haute elfe, chef des chasseurs de la ville elfe de Lune D'Argent. Quand Arthas, le roi Liche attaqua, elle fit tout pour défendre la ville mais fût vaincue. Pour la punir, Arthas prit son âme et fit d'elle une mort-vivante, estimant qu'elle pourrait lui servir. Plus tard, quand Arthas, commença à perdre du pouvoir, elle en profita pour se libérer et créa sa propre faction de morts-vivants dans la ville de Fossoyeuse. Elle finit tout de même par rejoindre les autres race de la Horde pour combattre l'Alliance.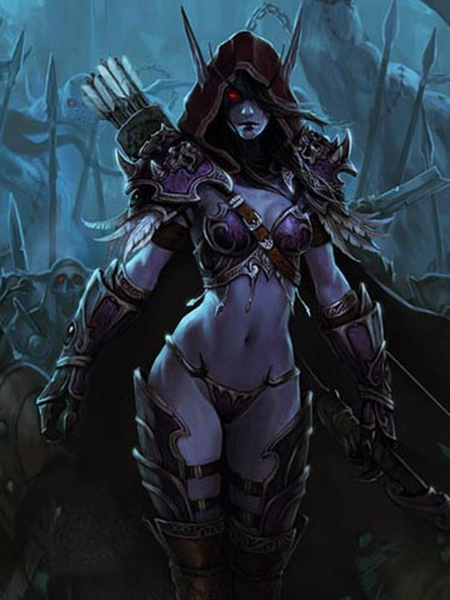 Belle et terrifiante
Etant à la base une haute elfe, Sylvanas a une apparence bien plus proche des elfes de sang ou de la nuit que des autres mort-vivants avec leur peau verte et leurs entrailles à moitié visibles ! On retrouve donc bien cette peau bleue/violette et son armure de chasseresse elfe. L'ensemble est délicatement reproduit avec les jolis motifs finement entrelacés qui font le style des vêtements elfes. Elle tient à la main son bel arc pour rappeler qu'elle était à la base une chasseresse. Son visage est lui aussi bleu et elle porte une grande cape à capuche qui couvre une partie de sa tête. On peut tout de même en voir dépasser ses longs cheveux blancs ainsi que ses oreilles pointues caractéristiques. Enfin, ce qui nous permet de la reconnaître en tant que mort-vivante, ce sont ses yeux rouges brillants joliment reproduits par Funko.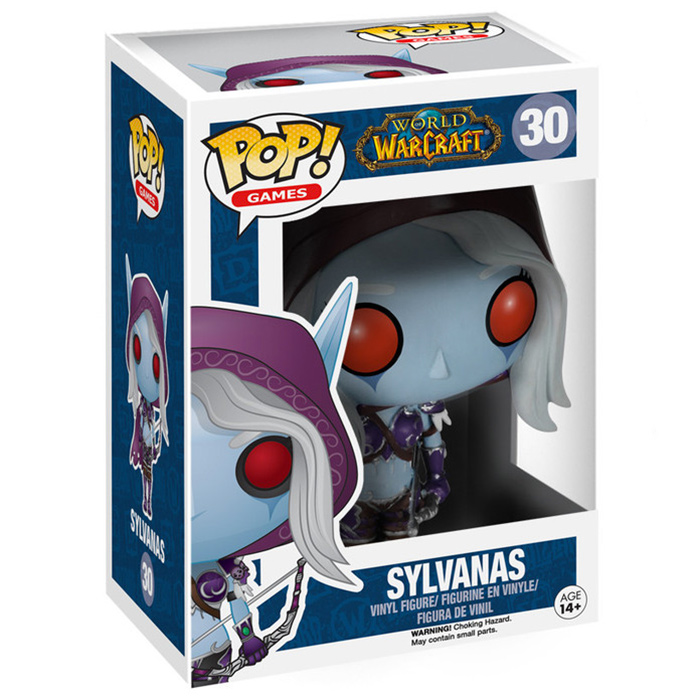 La figurine Funko Pop de Sylvanas (World Of Warcraft) vous intéresse ?

Vérifier la disponibilité sur