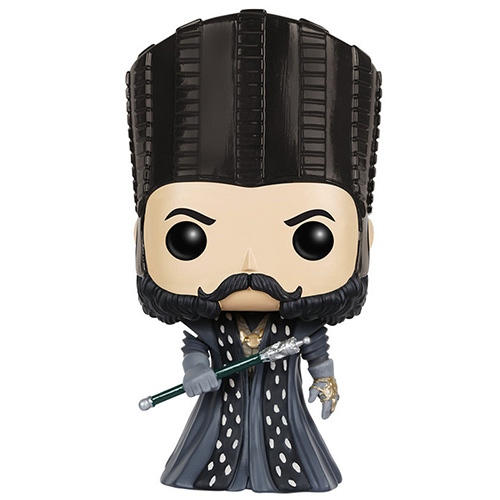 Figurine Time (Alice Through The Looking Glass)
La figurine Funko Pop Time (Alice Through The Looking Glass) vous intéresse ?

Vérifier la disponibilité sur

Le seigneur du temps
Time est l'un des personnages principaux du film Alice Through The Looking Glass. Ce film est librement adapté du célèbre roman De L'Autre Côté Du Miroir de Lewis Carroll. C'est aussi bien sûr la suite d'Alice Au Pays Des Merveilles de Tim Burton, adapté du premier volume des histoires d'Alice. Dans le premier film de cette saga, Alice se trouve à une fête en extérieur, celle-ci est encore perturbée par la mort de son père et vient de recevoir une demande en mariage qui ne lui fait pas vraiment plaisir. C'est alors qu'elle aperçoit un lapin blanc avec une montre à gousset. Elle décide de le suivre dans son terrier et se retrouve au pays des merveilles. Elle y rencontre de drôles d'amis qu'elle aide à combattre la terrible reine de Coeur qui tyrannise son peuple. Quelques années plus tard, Alice se retrouve à nouveau au pays des merveilles en passant par le miroir de son salon. Il se trouve que tout est sans dessus-dessous et elle devra ses amis en combattant le nouveau méchant de cette épisode : Time, le seigneur du temps pouvant manipuler le temps.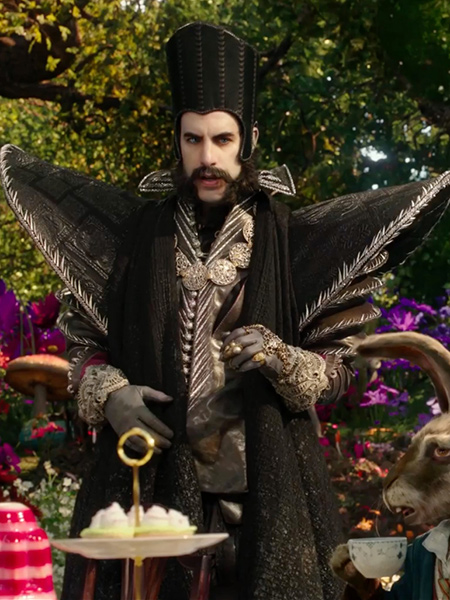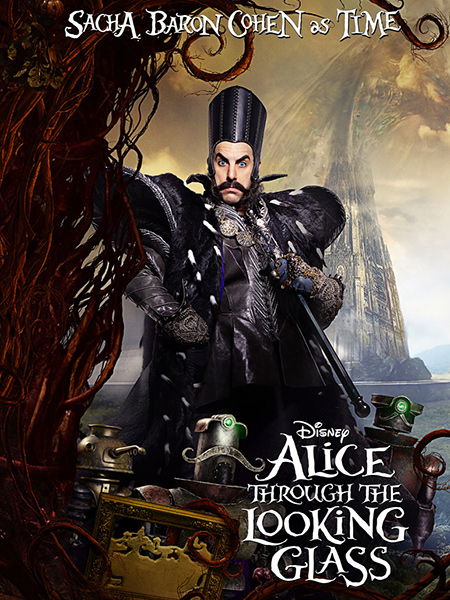 Un méchant bien dans l'esprit d'Alice au pays des merveilles
Time est le nouveau personnage dans l'univers d'Alice mais il s'y intègre parfaitement bien avec son allure plutôt étrange. Comme on peut le voir dans le film, il porte un costume uniquement dans des tons de noir et de gris. On retrouve bien sa longue robe grise et la longue écharpe noire qu'il porte avec. Il porte aussi des gants gris et les seuls éléments de couleur sont la pierre dorée magique qu'il porte en collier et son bracelet. Il tient dans sa main sa canne noire et grise très finement reproduite. Au niveau de la tête, on retrouve bien sa barbe et sa moustache noire si reconnaissable ainsi que ses sourcils qui lui donnent cet air menaçant. Enfin, il porte bien sûr cet étrange chapeau noir et très haut dont la texture a été très bien représentée sur cette figurine.