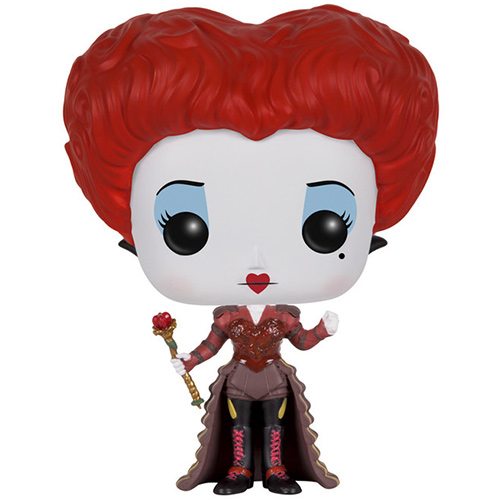 Figurine Iracebeth (Alice Through The Looking Glass)
La figurine Funko Pop Iracebeth (Alice Through The Looking Glass) vous intéresse ?

Vérifier la disponibilité sur

La plus célèbre des reines
Iracebeth est le vrai nom de la reine de Coeur, l'un des personnages importants du film Alice Through The Looking Glass, la suite d'Alice Au Pays Des Merveilles, tous deux inspirés des célèbres romans de Lewis Carroll. Dans le premier épisode, Alice est invitée à une fête en extérieur et se retrouve face à une demande en mariage qui ne lui fait pas vraiment plaisir. Elle aperçoit alors un lapin blanc portant un veston qui court vers son terrier parce qu'il est en retard. Elle décide de le suivre et se retrouve au pays des merveilles. Elle y rencontre d'étranges personnages comme le chapelier fou ou le chat du Cheshire. Il vont la convaincre de les aider à vaincre la terrible reine de Coeur, une monarque sans coeur qui tyrannise son peuple. Dans le deuxième épisode, quelques années plus tard, Alice se retrouve à nouveau au pays des merveilles en passant à travers un miroir dans son salon. Mais celui-ci est complètement à l'envers, elle croisera à nouveau le chemin de la reine de coeur et devra affronter un nouvel ennemi, le seigneur du temps pour sauver ses amis.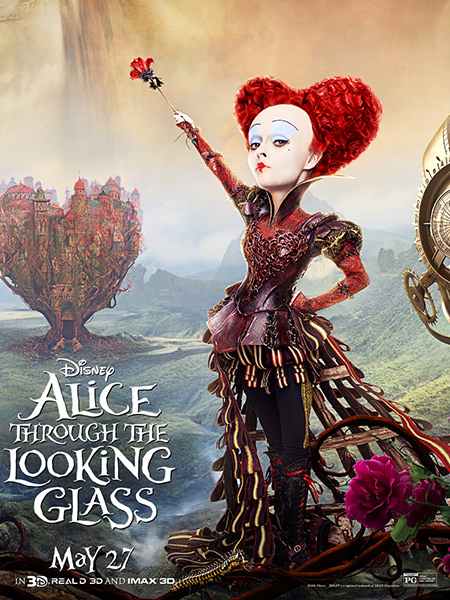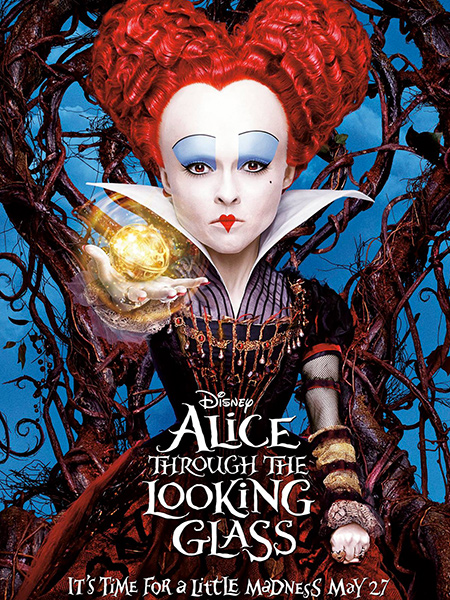 Une autre version de la reine Coeur
Comme les autres personnages du film, on reconnaît bien les traits si caractéristiques de la reine de Coeur mais elle a aussi une apparence un peu différence venant probablement du fait que le nouveau méchant peut manipuler le temps et qu'Alice croise donc des versions plus ou moins jeunes des personnages. La reine porte donc cette fois un manteau avec une longue traine à l'arrière mais qui est très court devant. On peut ainsi voir les hautes bottes rouges et noires qu'elle porte ainsi que cette sorte de short marron assorti à la traine de son manteau. En revanche, au niveau du visage, elle est toujours bien la même. Son visage est totalement blanc, ses yeux sont maquillés en bleu et sa bouche est maquillée de façon à former un coeur rouge. Ses cheveux rouges sont coiffés en un chignon qui lui donne l'air d'avoir un gros coeur rouge sur sa tête. Enfin, elle tient dans sa main son habituel sceptre à pierre rouge.