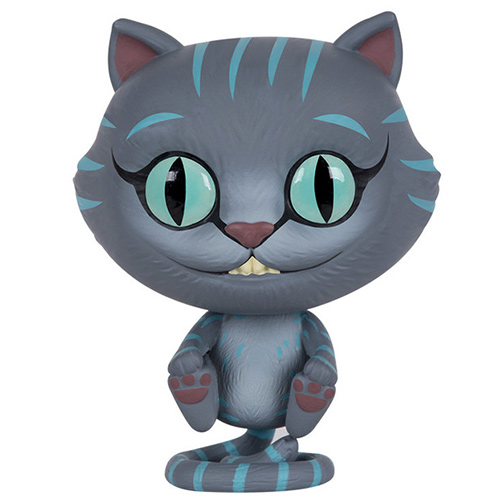 Figurine Chessur (Alice Through The Looking Glass)
La figurine Funko Pop Chessur (Alice Through The Looking Glass) vous intéresse ?

Vérifier la disponibilité sur

Un tout jeune chat du Cheshire
Chessur est l'un des personnages importants du film Alice Through The Looking Glass. Ce film, adapté du roman De L'Autre Côté Du Miroir de Lewis Carroll, fait suite au film Alice Au Pays Des Merveilles sorti en 2010 et réalisé par Tim Burton. Celui-ci étant l'adaptation du premier roman de Lewis Carroll bien qu'il empruntait déjà quelques éléments à De L'Autre Côté Du Miroir. Dans la première histoire, Alice était à une garden party quand elle aperçut un lapin blanc portant une veste. Elle le suivit dans son terrier et se retrouva au pays des merveilles. Elle y rencontra plusieurs personnages plutôt étrange qui leur apprirent que son nom était mentionné dans une prophétie et qu'elle devait les aider à combattre la reine de Coeur, ce qu'elle fit. Quelques années plus tard, Alice fait du commerce et voyage à travers le monde. Alors qu'elle est chez elle, elle entend un appel à l'aide, elle passe à travers le miroir de son salon et se retrouve à nouveau au pays des merveilles. Mais celui-ci est sans dessus-dessous et elle devra affronter le maître du temps pour sauver ses amis. Elle rencontrera aussi des versions plus jeunes de ceux-ci comme Chessur, un chat du Cheshire encore chaton.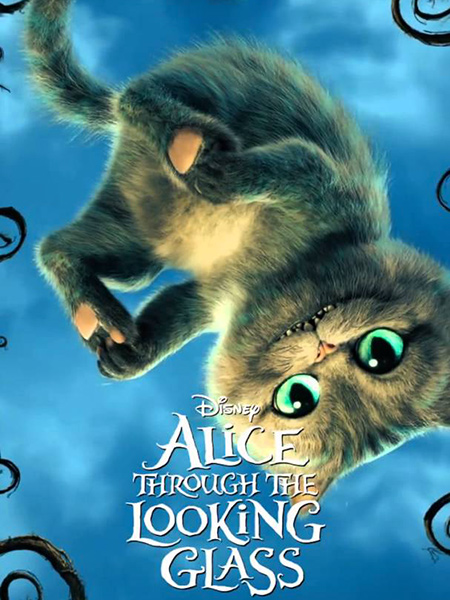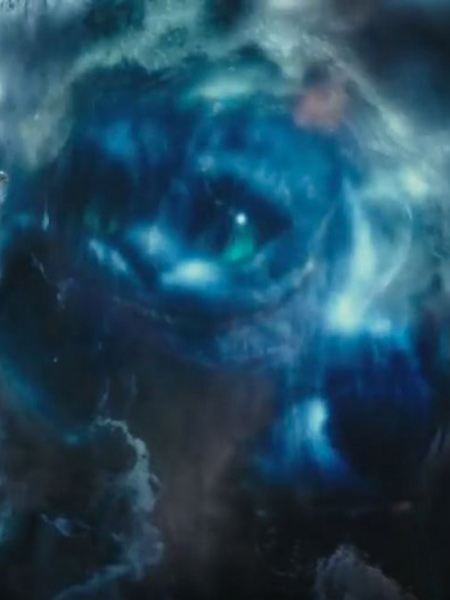 Un chat déjà bien fou
Alice devant affronter le seigneur du temps dans cette histoire, elle va aussi se retrouver à croiser des versions plus jeunes des personnages bien connus du premier film. Ce sera notamment le cas avec le chat du Cheshire. Celui-ci a une spécificité, se promenant en rebondissant sur sa queue lui servant de ressort, et c'est ainsi qu'il est représenté. On retrouve donc bien ce pelage gris bleu agrémenté de rayures turquoises. On peut aussi voir le dessous de ses pattes arrière avec ses coussinets roses puisque celui est donc en équilibre sur sa queue enroulée au sol. Au niveau de la tête, il n'est pas très différent de sa version adulte sortie pour le précédent film. Son visage est juste un peu plus rond et moins large. Ses yeux sont toujours turquoises, son nez et ses oreilles légèrement roses mais surtout son sourire est bien plus discret et ne montre que ses deux dents de devant.