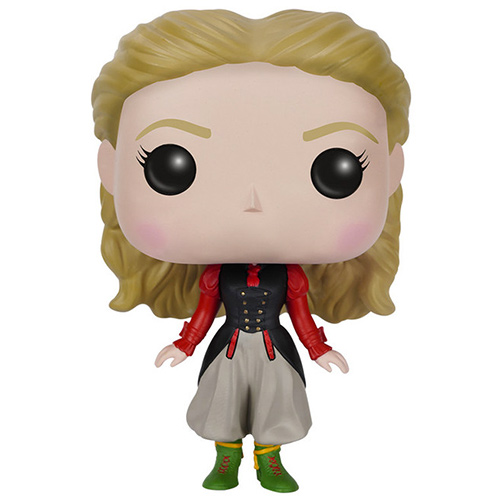 Figurine Alice Kingsleigh (Alice Through The Looking Glass)
La figurine Funko Pop Alice Kingsleigh (Alice Through The Looking Glass) vous intéresse ?

Vérifier la disponibilité sur

Alice de retour au pays des merveilles
Alice Kingsleigh est l'héroïne du film Alice Through The Looking Glass. Ce film fait suite au Alice In Wonderland de Tim Burton et est cette fois adapté de la suite du célèbre roman de Lewis Carroll : De L'Autre Côté Du Miroir. Dans le premier film, Alice se retrouvait au pays des merveilles en suivant un lapin un peu spécial dans son terrier et devait aider ses nouveaux amis, le chapelier fou, le lapin blanc et le chat du cheshire à combattre la méchante reine de coeur. De retour chez elle à la fin du film, Alice décida de suivre ses envies et de partir à l'aventure sur un bateau pour faire du commerce. Quelques années plus tard, Alice entend à nouveau l'appel à l'aide de ses amis du pays des merveilles. Elle passe alors à travers le miroir de son salon et se retrouve dans un pays des merveilles sans dessus dessous ! Cette fois-ci, elle devra se confronter au seigneur du temps pour sauver ses amis, notamment le chapelier fou. Ce sera aussi l'occasion de rencontrer des versions plus jeunes de la reine de coeur ou du chat du Cheshire.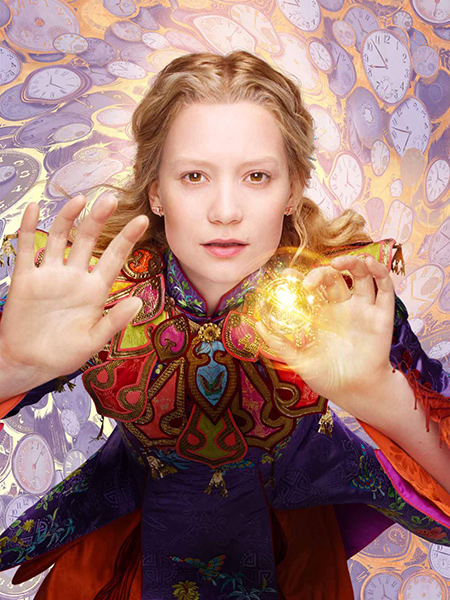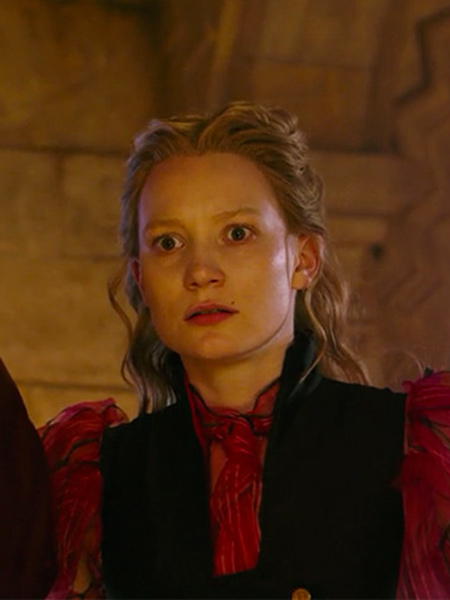 Une Alice qui a grandi
Dans cette suite du film, Alice a vieilli et est plus sûre d'elle et cela se ressent dans ses vêtements. Elle ne porte plus ses petites robes de jeune fille mais faisant du commerce dans le monde entier, elle doit porter des vêtements plus pratiques. On retrouve donc ce large pantalon bouffant beige rentré dans des bottines vertes qu'elle porte au début du film. Mais cela n'en reste pas moins Alice au pays des merveilles et il doit donc toujours y avoir une dose de couleur et de folie. On retrouve donc ce corsage noir plus long à l'arrière et porté par-dessus une chemise rouge aux manches bouffantes. Au niveau de la tête, son visage est simple mais on retrouve bien son teint pâle et ses joues roses. Ses jolis cheveux blonds bouclés sont retenus à l'arrière et tombent dans son dos.