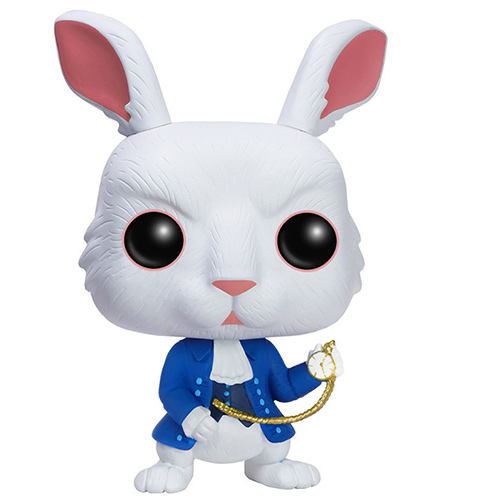 Figurine McTwisp (Alice Through The Looking Glass)
La figurine Funko Pop McTwisp (Alice Through The Looking Glass) vous intéresse ?

Vérifier la disponibilité sur

Le déclencheur de toute l'aventure
McTwisp est l'un des personnages importants du film Alice Through The Looking Glass. Ce film est l'adaptation cinématographique libre du célèbre roman De L'Autre Côté Du Miroir de Lewis Carroll. C'est aussi la suite d'Alice Au Pays Des Merveilles sorti en 2010 et réalisé par Tim Burton, qui était lui l'adaptation du roman de Lewis Carroll du même nom. Dans le premier épisode, Alice se trouve à une garden party et vient de recevoir une demande en mariage. Un peu perdue, elle tente de s'en aller mais tombe alors sur un lapin portant une veste et une montre à gousset. Elle le suit dans un terrier et se retrouve avec lui au pays des merveilles. Elle va y rencontrer plusieurs personnages plutôt étranges et les aider à combattre la terrible reine de Coeur. Quelques années plus tard, alors qu'elle est chez elle, Alice entend des voix venant du miroir de son salon, elle passe à travers et se retrouve alors dans un pays des merveilles tout retourné. Elle devra cette fois affronter le seigneur du temps pour sauver ses amis.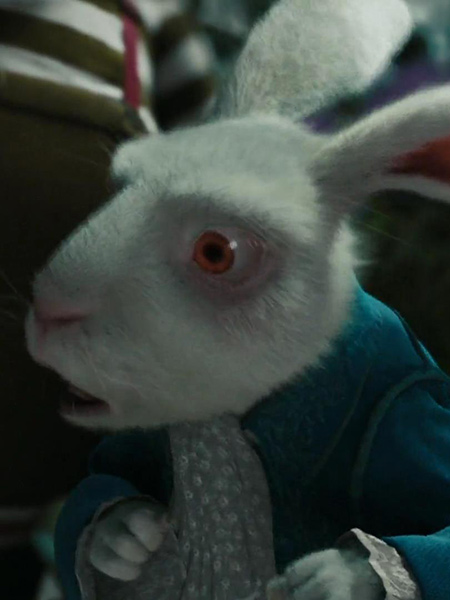 Le fameux lapin blanc
Le lapin blanc est le premier habitant du pays des merveilles qu'Alice va rencontrer dans le premier film et il sera bien sûr présent dans le deuxième. On retrouve donc son corps tout blanc dont l'effet de pelage est particulièrement bien reproduit. Comme toujours il porte un veston bleu et une élégante veste assortie. Il tient bien sûr dans sa main sa montre à gousset doré et très finement représentée. Au niveau de la tête, ses yeux sont légèrement cerclés de rose et ses sourcils sont marqués pour lui donner un air fâché. Il a un petit nez rose et son museau est délicatement modelé. Enfin, il a bien sûr ses deux grandes oreilles blanches sur le dessus de la tête.