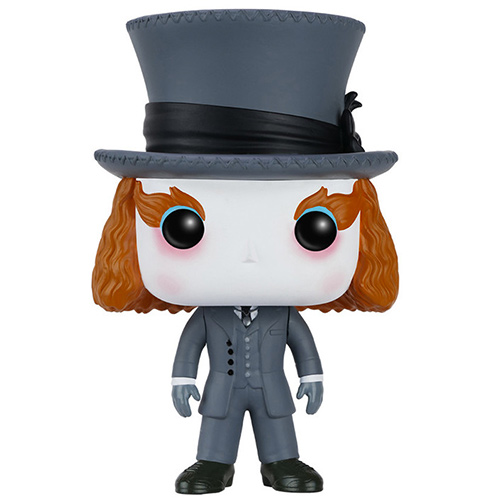 Figurine Mad Hatter (Alice Through The Looking Glass)
La figurine Funko Pop Mad Hatter (Alice Through The Looking Glass) vous intéresse ?

Vérifier la disponibilité sur

Le chapelier a de nouveau besoin d'Alice
Le chapelier fou (Mad Hatter en anglais) est l'un des personnages principaux du film Alice Through The Looking Glass. Ce film est adapté du roman De L'Autre Côté Du Miroir de Lewis Carroll, qui est la suite du célèbre roman Alice Au Pays Des Merveilles. Ce film est d'ailleurs aussi la suite du film Alice Au Pays Des Merveilles de Tim Burton qui empruntait déjà des éléments de L'Autre Côté Du Miroir puisque c'était déjà une Alice presque adulte qui était mise en scène au lieu d'une toute jeune fille. Dans ce film, Alice suivait un lapin blanc dans son terrier après l'avoir entendu dire qu'il était en retard, et se retrouvait au pays des merveilles. Elle dût alors aider les habitants de cet étrange pays à vaincre la terrible reine de coeur. Une fois chez elle à la fin du film, Alice devient apprentie sur un bateau pour faire du commerce dans le monde entier. Au début du second film, Alice entend un appel à l'aide du pays des merveilles. Elle passe à travers le miroir de son salon et se retrouve dans un pays des merveilles méconnaissable. Le chapelier fou fait partie des amis qu'elle s'était faite lors de son premier séjour et elle devra combattre le seigneur du temps pour le sauver.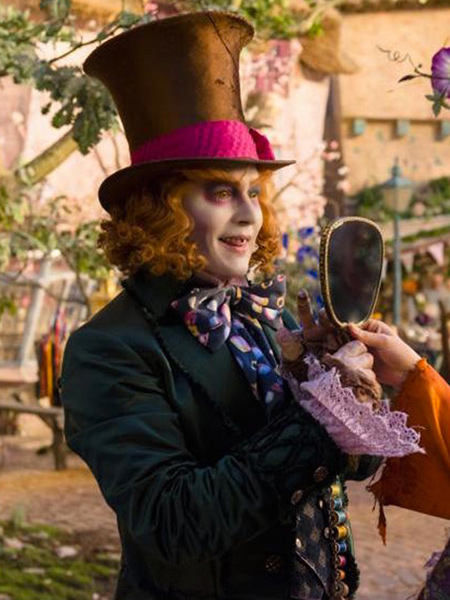 Un chapelier bien sobre
C'est une version bien sobre du chapelier que l'on retrouve sur cette figurine. Mis à part son visage et ses cheveux, le chapelier est intégralement habillé de gris, noir et blanc et porte un costume distingué de gentleman. On retrouve donc ce costume trois pièce classique avec un pantalon, un veston et une veste portés par dessus une chemise blanche et une cravate noire. Il porte aussi des chaussures noires, des gants gris assortis et les manches blanches de sa chemise dépassent de sa veste. Heureusement, le chapelier n'a rien perdu de son excentricité au niveau de la tête. Comme toujours, son visage est blanc avec des joues roses bien marquées ainsi que du maquillage autour des yeux et ses fameux grands sourcils assortis à ses cheveux très bouclés. Enfin, on porte un chapeau haut de forme, sa marque de fabrique, mais celui-ci est gris et noir au lieu des habituelles couleurs.