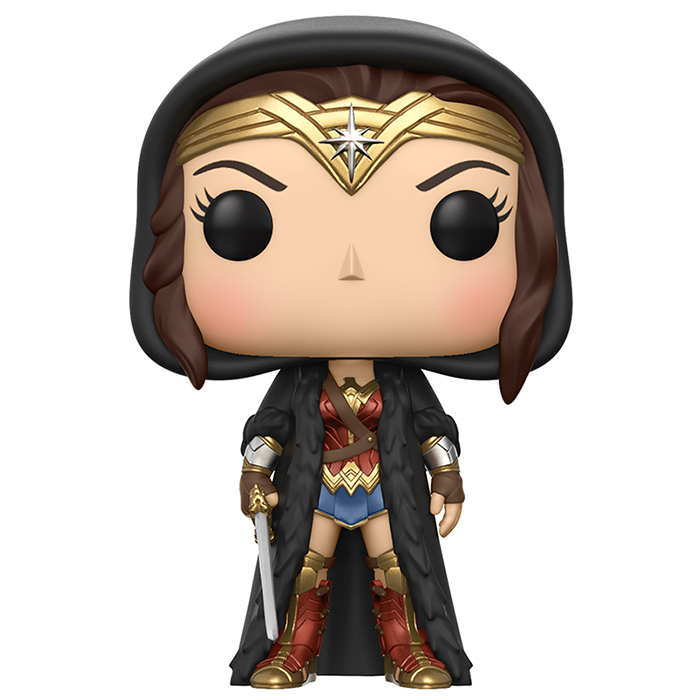 Figurine Wonder woman with cloak (Wonder Woman)
La figurine Funko Pop Wonder woman with cloak (Wonder Woman) vous intéresse ?

Vérifier la disponibilité sur

La princesse Diana arrive à Londres
Déjà introduite dans le film Batman vs Superman, Wonder woman est cette fois l'héroïne de sa propre origin story. Diana est la seule enfant du peuple des amazones qui, après avoir été créées par Zeus pour combattre Arès et libérer l'humanité de son influence, se sont retirées sur l'île paradisiaque et cachée de Themyscira. Un jour, alors que Diana est devenue adulte et une redoutable guerrière, un avion tombe dans la mer à proximité de l'île. Diana plonge pour sauver le pilote mais celui-ci est poursuivi par l'armée allemande à qui il a volé des documents importants. Lorsque celui leur explique tout à propos de la première guerre mondiale en cours, Diana est persuadée que c'est le fait d'Arès, elle décide d'accompagner Steve à Londres pour qu'il délivre les documents. Mais bien sûr, arrivant dans les Londres des années 10, Diana est loin de passer inaperçue avec ses vêtements d'amazone.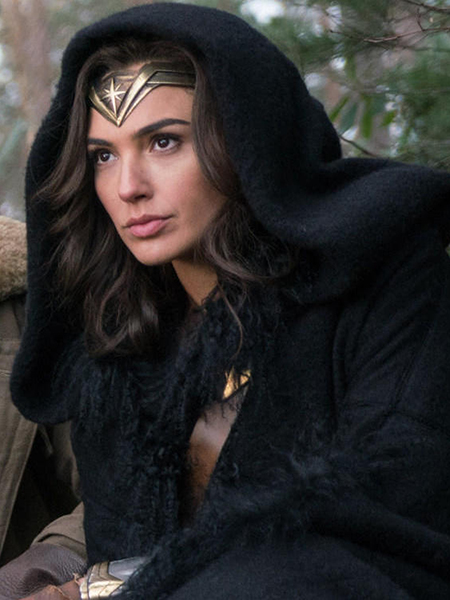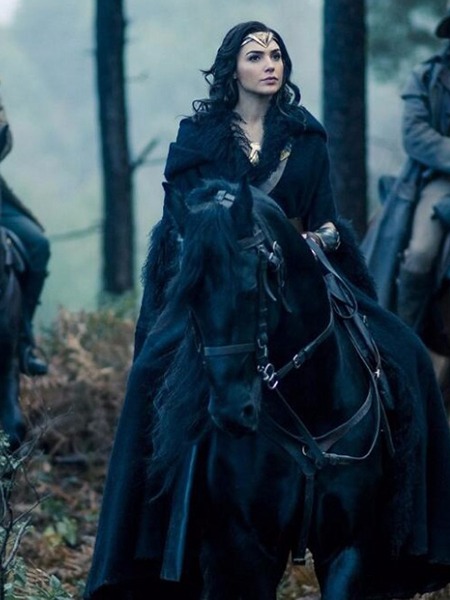 Diana et son manteau
Sur cette figurine de la deuxième vague Wonder woman, Diana est représentée avec sa tenue classique de Wonder woman ainsi que le long manteau noir qu'elle porte afin de lutter contre le froid, sachant qu'elle devra prendre la mer. On retrouve donc ce bustier rouge et or ainsi que cette fameuse petite jupe à franges et les hautes sandales rouge et or qui font aussi office d'armures. Par dessus, elle porte un long manteau noir à capuche qui cache en partie ses cheveux. On peut cela dit tout de même apercevoir une partie de ses longs cheveux bruns ainsi que sa couronne dorée. Enfin, elle tient dans sa main son épée et on peut aussi discerner les bracelets qui lui servent aussi de bouclier.