Figurine Wonder Woman with gauntlets (Wonder Woman)
La figurine Funko Pop Wonder Woman with gauntlets (Wonder Woman) vous intéresse ?

Vérifier la disponibilité sur

Des pouvoirs sans pareil
Wonder Woman est le nom de super héros de la dernière et la plus jeune des amazones créées par Zeus lui-même dans les comics Wonder Woman et le film qui en est l'adaptation. Dans cette histoire, les amazones furent créées par Zeus dans le but de combattre Ares, le dieux de la guerre qui avait décidé de prouver que les humains, la création préférée de Zeus, n'étaient pas si bons que tout le monde voulait bien le penser. Après l'avoir momentanément vaincu, les amazones se retirèrent sur l'île de Themyscira mais continuèrent de s'entrainer sachant qu'Ares reviendrait et tenterait à nouveau de corrompre les humains. Pour ce faire, Zeus avait donc créé une dernière jeune amazone du nom de Diana qu'il présenta comme l'arme ultime contre Ares. Au cours de la première guerre mondiale, un pilote américain s'écrase près des côtes de l'île et Diana apprend alors ce qui s passe en Europe. Elle est persuadée que cela est la faute d'Ares et décide donc de suivre le jeune pilote pour tenter de démasquer le dieu et le tuer une bonne fois pour toutes en utilisant ses nombreux pouvoirs de guerrière.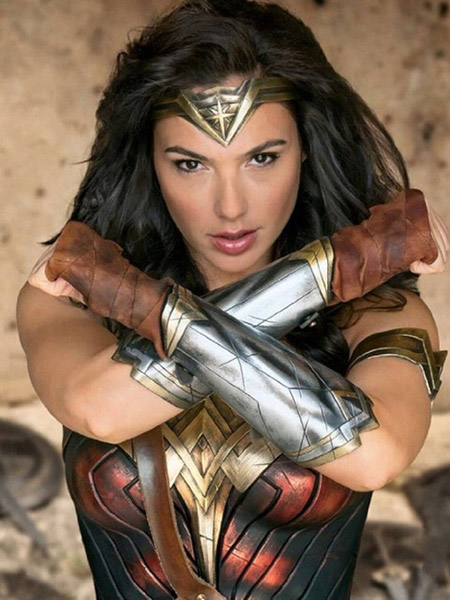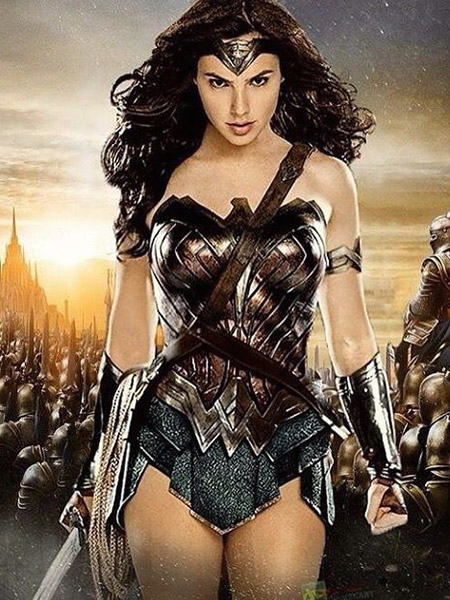 Un outil supplémentaire
Pour cette figurine exclusive à la Funko shop, Funko a décidé de représenter Diana entrain de se servir de ses fameux bracelets de force. En effet, quand elle croise ceux-ci devant elle, elle libère une force conséquente pour combattre ses ennemis. Sinon, elle porte bien sûr toujours sa tenue de Wonder Woman inspirée du style des grecs. Son bustier est rouge et doré avec une jupette de lames bleus aux couleurs un peu désaturées. Elle porte aussi de hautes bottes faisant un peu penser à des spartiates et dont les détails sont joliment représentés. Enfin, au niveau de la tête, on retrouve ses longs cheveux bruns ainsi que la petite couronne dorée sur son front.