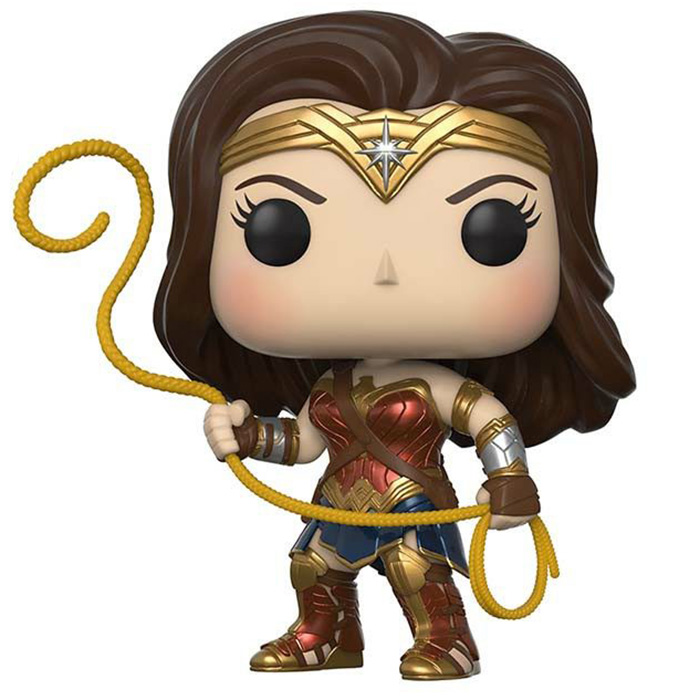 Figurine Wonder Woman with lasso of truth (Wonder Woman)
La figurine Funko Pop Wonder Woman with lasso of truth (Wonder Woman) vous intéresse ?

Vérifier la disponibilité sur

Une super-héroine hors du commun
Wonder Woman est le nom de super-héroine de Diana, princesse amazone de Themyscira dans les comics et films Wonder Woman. Elle fut créée par Zeus pour être une sorte d'arme qui pourra enfin détruire Ares, le dieu de la guerre qui a décidé de corrompre les êtres humains par jalousie car ce sont les créations préférés de Zeus. Diana grandit donc parmi les amazones où elle commença son entrainement au combat grâce à sa tante. Mais ce n'est que quand un pilote américain s'écrase près des côtes pendant la première guerre mondiale qu'elle se rendit compte de ce que les humains subissaient pendant que les amazones étaient retirées sur leur île. Elle décida donc de suivre ce pilote jusqu'en Angleterre, persuadée qu'Ares était pour quelque chose dans cette guerre.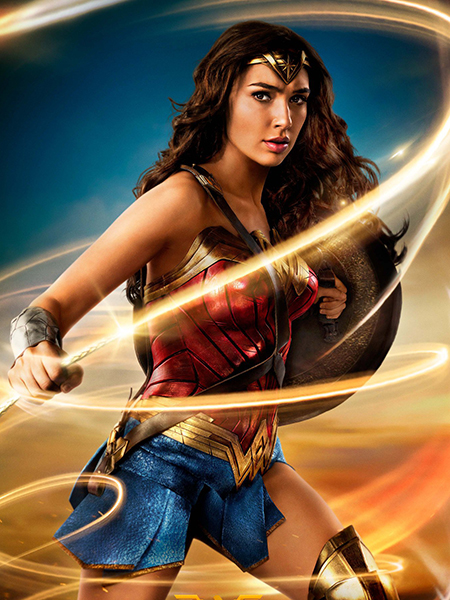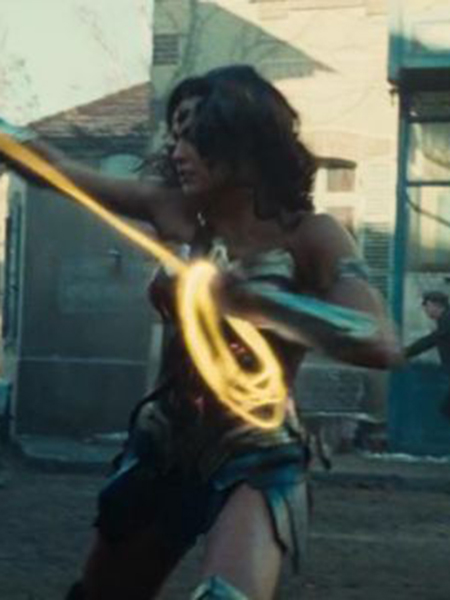 Wonder Woman et son fameux lasso
Pour cette figurine exclusive à la box Legion Of Collectors, Funko a représenté Wonder Woman avec son habituelle tenue de super héroïne, c'est à dire un bustier rouge et doré avec un motif d'aigle et dont les couleurs un peu passés rappèlent bien l'inspiration antique, et une jupe de lames bleue. Elle porte aussi ces chaussures qui sont un mélange de sandales spartiates et de bottes. Au niveau de la tête, on retrouve ses longs cheveux bruns détachés ainsi que la couronne sur son front. Enfin, ce qui la différencie des autres figurines, c'est qu'elle est entrain de manipuler son fameux lasso de vérité qui, comme son nom l'indique, force les gens qu'elle a emprisonnés avec à lui dire la vérité.