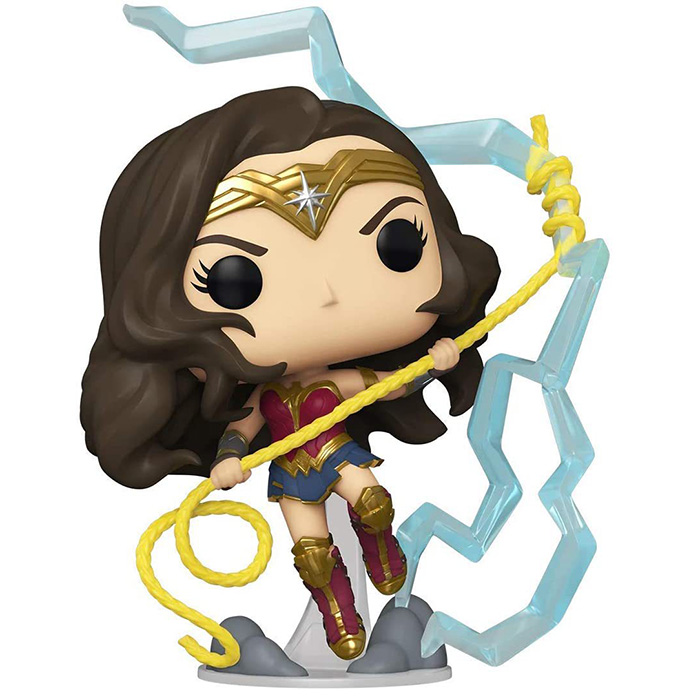 Figurine Wonder Woman glows in the dark (Wonder Woman 1984)
La figurine Funko Pop Wonder Woman glows in the dark (Wonder Woman 1984) vous intéresse ?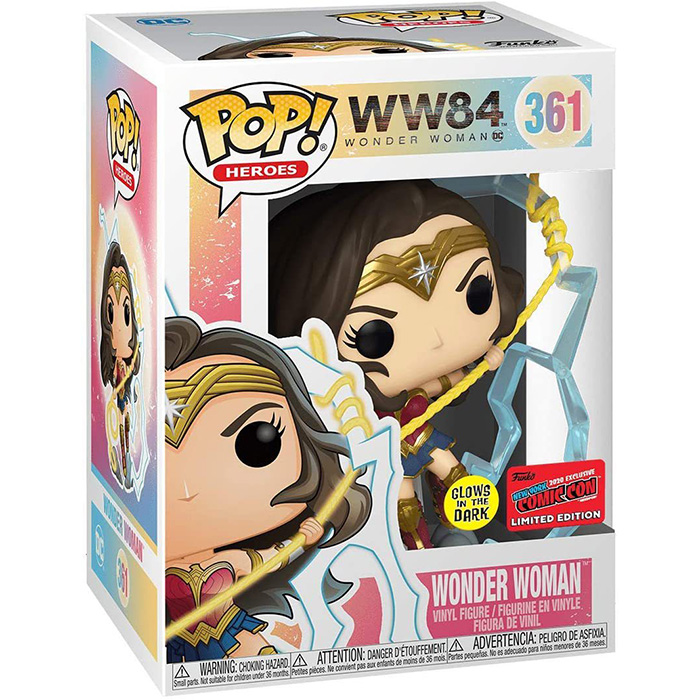 Vérifier la disponibilité sur

Une héroïne mythologique
Wonder Woman, de son vrai nom Diana Prince, est l'héroïne du film Wonder Woman 1984. Après avoir combattu le dieu Arès pendant la première guerre mondiale, on retrouve l'amazone immortelle dans les années 80. Celle-ci combat toujours les forces du mal. Dans cet opus, elle va se retrouver confrontée à son amie Barbara, jalouse de sa jeunesse éternelle. L'anthropologue va trouver un rituel ancien qui va la transformer en une créature semi-guépard, lui donnant des super-pouvoirs mais la rendant aussi très agressive. Dans ce même opus, Diana va aussi retrouver Steve Trevor, son amoureux humain pourtant mort durant la première guerre mondiale.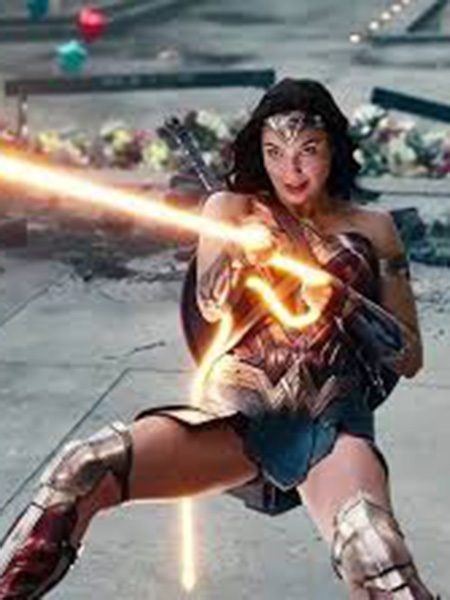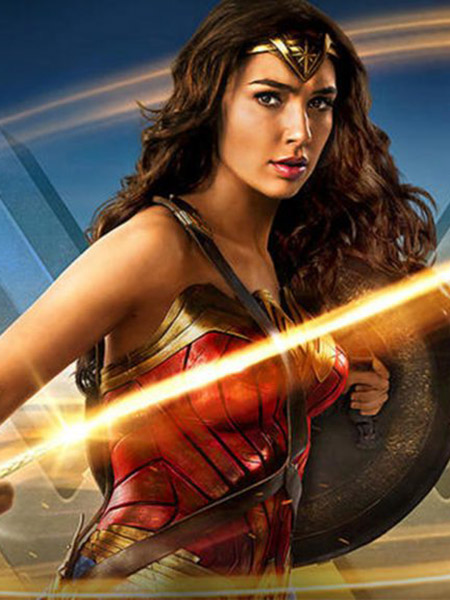 La maitrise des éléments
Diana est ici représentée sur un socle transparent donnant l'impression qu'elle est en train de voler. Elle porte son habituelle tenue de guerrière amazone avec un bustier rouge et une jupette bleue ainsi que des éléments dorés dont un aigle au niveau du décolleté. Elle porte aussi des bottes rouges assorties. Au niveau de la tête, elle a des cheveux bruns volant dans le vent et un diadème doré au niveau du front. Enfin, elle tient son fameux lasso de vérité qui brille dans le noir et dont elle se sert pour attraper des éclairs.